Best Apple deals on Amazon Prime Day: iPhones, iPads, AirPods, and more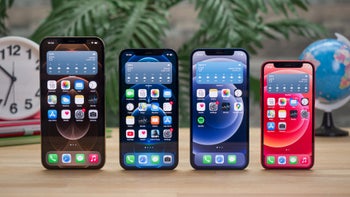 Prime Day is upon us — Amazon's annual discounts day, filled with crazy deals. Naturally, you can find iPhones, iPads,
AirPods
, and other Apple products at lower prices. To top it off, other retailers often have their own discounts day to match Amazon's selling spree.
Here are the best Apple deals on Prime Day:
iPhone Prime Day deals
The best Prime Day deals for the iPhone are usually for refurbished units. The newest generation — which will still be the
iPhone 11
series at the time of Prime Day — usually gets a slight discount of $50 up to $80. But, if you are willing to go renewed, we expect you will be able to find something along the lines of:
Walmart Prime Day iPhone discounts
If you're looking to get an
iPhone 11 Pro
model, there are two offers worth considering. One shaves
$240 off of the iPhone 11 Pro Max
, but the phone is locked to Straight Talk, and the other is for an A Grade refurbished
iPhone 11 Pro for $280 less
than what a brand-new one will set you back. What's also nice about this offer is that the phone is unlocked.
If you're looking for something cheaper, then there's also an offer for
$350 off of the iPhone XR
with Straight Talk.
iPad Prime Day deals
There are some good discounts on both cheaper iPad and pricier
iPad Pro
models for Prime Day. Here are the best ones:
Apple Watch Prime Day deals
Apple still sells the Watch Series 3 as an entry-level choice at an accessible price of $200. We expect a slight discount there of maybe about $30, so you can get the 42 mm model for the price of the 38 mm one. There's also stock of the
Apple Watch
Series 5 lying around, which needs to go to make room for the Watch Series 6.
Best Buy has an exclusive offer on the Watch Series 6. No discount, no, but you will get 6 months of Apple Fitness+ for free. Additionally, you will get premium subscriptions for Apple Music and Apple News+, 4 months free of charge.
Alternative, if you simply must have that price cut, B&H Photo has discounts on both the Apple Watch SE and Watch Series 6 ranging from $10 to $50 off.
Walmart Prime Day Apple Watch and AirPods discounts
There's not much to choose from if you're looking to save money on other Apple products, as it turns out. The best we could find is a
$50 discount on the AirPods Pro
and
$30 off of the Apple Watch Series 3
.
Apple AirPods and AirPods Pro Prime Day deals
You can still find the first gen AirPods (no
wireless charging
) alongside the ones with the wireless-charging case and the AirPods Pro. These typically don't get a huge discount — only about $20 to $50 or so.
There are AirPods deals practically everywhere during Prime Day, so don't limit yourselves.
Apple HomePod Prime Day and Apple TV Prime Day deals
We are still trying to track down a solid lead on price drops for the awesome
HomePod
and the Apple TV console. Let us remind you that the HomePod's price was slightly reduced for good — it went down from $350 to $300. Prime Day might pull it down a bit more.
Apple MacBook Prime Day deals
Here are the best MacBook deals on Prime Day: