Apple suppliers are not so sure the iPhone XR will prove a smash hit
9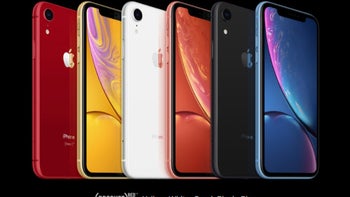 With only three days to go until the highly anticipated
iPhone XR
pre-order start and an extra week until actual sales are set to begin, the reports and forecasts are rapidly piling up in connection with both Apple's low-cost 2018 model and the company's handset numbers on the whole.
While
most analysts
and
industry pundits
seem to believe
the $749 and up LCD phone
with a single rear-facing camera will sell like hotcakes, helping the 2018 lineup improve on the X, 8, and 8 Plus performance from last year, certain "supply chain sources" are keeping their skeptical hats on.

According to Digitimes, a publication with a mixed track record when it comes to quoting inside information and industry gossip, a number of "Taiwan-based suppliers engaged in the Apple supply chain" are still "cautious about orders for the new iPhone series for the rest of 2018."

This caution may have more to do with weak demand for the already released iPhone XS and XS Max than any predictions of sluggish XR sales, but either way, companies like TSMC are apparently likely to generate "lower-than-expected revenues in the fourth quarter."

Largan Precision is another major Apple supplier concerned about current orders, which are likely to negatively impact the October and November shipment totals of its camera lens components.
Of course, no one can really know how a phone will do before it's even put up for pre-order. For the time being, it's crystal clear that the
iPhone XS and XS Max
have failed to set the world on fire, which is putting quite a bit of pressure on the iPhone XR to "stimulate the overall demand for iPhones."