TSMC reportedly beats Samsung again, securing Apple A13 chip orders for 2019 iPhones
26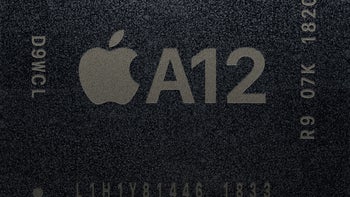 The world's largest chipmaker
, which just so happens to be
the global leader of the smartphone market
as well, was rumored a few months ago to
take charge of Apple A13 production
for use on 2019 iPhones.
But even though this year's A12-powered
iPhone XS, XS Max
, and
XR
have barely seen daylight a couple of weeks back, with the lower-cost variant yet to actually go on sale, Apple may have already decided to stick with TSMC for its next big mobile SoC.

The Taiwan Semiconductor Manufacturing Company would thus be able to consolidate its domination over the global pure-play foundry market after being chosen as the exclusive manufacturer of Apple's A12, A11, and A10 processors these past few years.

Previously, TSMC shared A9 orders with Samsung, which was in turn solely responsible for the making of the Apple-designed A7, A6, A5, and A4 chips.

The Snapdragon 845, 835, 821, and 820 were all made by Samsung, while TSMC last handled the production of a high-end Qualcomm SoC back in 2014 for the Snapdragon 808 and 810.
Samsung will obviously continue manufacturing its own Exynos chips from the ground up, which may not stop TSMC's rise from a 56 percent share in the independent semiconductor foundry business during the first half of 2018 to over 60 percent next year.