This is what iPhone 13 Portrait Mode for video might look like
2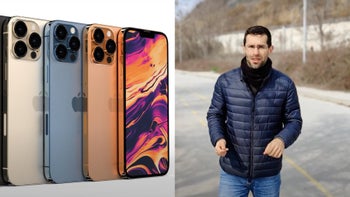 Apple
brought portrait mode to the iPhone as a beta release back in 2016 with the iPhone 7 Plus, which needed to utilize its two camera sensors to achieve a somewhat convincing portrait effect when taking photos.
Portrait mode for photos kept getting better and better. Soon the Pixel 2 by Google was able to mimic a very similar effect with only one camera, and Apple was under pressure. Then, the Cupertino-based company matched the Pixel's superpowers with the
iPhone XR
and later the
iPhone SE (2020)
, which can also take good portrait photos with only one camera.
Now, the focus is moving to a different part of the camera experience -video! Apple's been very serious about video on the iPhone from the very beginning. iPhones are known to have some of the best (if not the best) video capabilities in the smartphone world.
HDR, stabilization, and overall image processing have been a strong side of iPhone videos for a long time, but it looks like Apple's now ready to take it to another level.
Is the iPhone 13 getting Portrait Mode for video?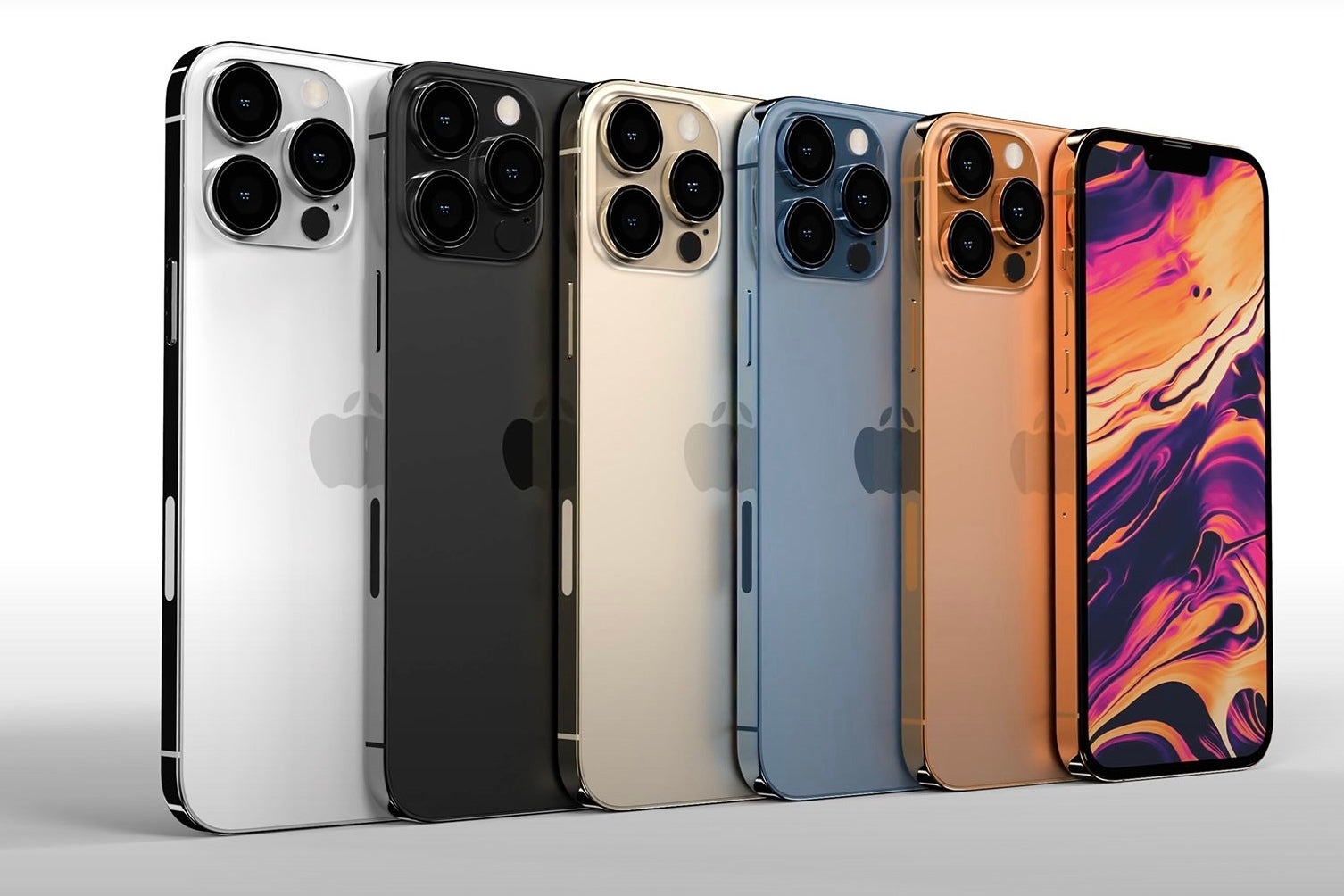 FaceTime already has it, although you'll have to wait for iOS 15 to try it out.
So, we first heard about portrait mode for video on iPhone back in February when reputable leakster Max Weinbach reported that this feature would be coming to the entire iPhone 13 lineup alongside some new astrophotography features and new ultra-wide-angle cameras.
Fast forward to Apple's WWDC 2021, when the company
announced
portrait mode video is coming to FaceTime with the long-awaited
iOS 15
updates, which brought many other FaceTime and iMessage improvements.
As it turns out, Apple has made portrait mode video system-wide, which is quite exciting! The effect is available on third-party apps like Snapchat and Zoom. You need to access it via the control center, where you'll see the option for video effects. Then you need to tap on Portrait mode.
Certainly - portrait video effects have been present on many popular video-calling apps, and they aren't something new. However, it's important to note that they work through simple software tricks, which essentially blur out everything that's not you - without giving it much thought. In a nutshell, their purpose is to mask your messy bedroom while you're on a business call or a job interview.
Portrait mode video (for FaceTime) will only be available on iPhones/iPads running on Apple's A12 processor, or newer. This is bad news for anyone with iPhones older than the XS/XR models.
However, it's great news for iPhone SE (2020) owners, who get this cool feature on their budget device. This comes to show that Portrait Video for FaceTime isn't powered by Face ID, but it's mostly possible thanks to the powerful chips in newer Apple devices.
What would portrait mode for video look like on the iPhone 13?
Rear camera Portrait Mode video from the OP9 Pro. It looks very promising, given the fact that this phone doesn't have LiDAR, and relies completely on software.
Apple spent just about 10 seconds talking about Portrait Video for FaceTime during WWDC, which was a shame. However, we are absolutely sure that Portrait Mode for taking videos with the camera app on the iPhone will be much more advanced - whether it arrives with the iPhone 13 (as expected) or 14.
As we said, the current FaceTime implementation is only hinting at what the A15-powered iPhone 13 might be able to do with its powerful Face ID depth-sensing camera tech in combination with solid software algorithms. Whether it's for photos or videos, portrait mode is primarily a software feature aided by powerful processing. It needs a powerful chip and a clever algorithm.
However, as you might have guessed, there's another way of doing "portrait mode" for video (and photos), and that's… by not doing portrait mode. "Real" cameras take photos and videos with natural bokeh thanks to bigger sensors and wider apertures.
If Apple wants to give us a taste of that, the company will have to step up its camera hardware game significantly. The iPhone 13 Pro Max will need a 1-inch camera sensor, similar to the one on the
Sharp Aquos R6
. Early
samples
from this phone show very promising bokeh without the need for portrait mode, thanks to the huge camera sensor.
Yes - the effect isn't as "wow" as with portrait mode, but at least you know it's accurate, reliable, and… always there. Perhaps, the best way to pull it off will be to combine a bigger sensor with smart algorithms and have them meet in between. This is our guess about the iPhone's portrait mode for video.
Focos Live: Try portrait video on your iPhone now
Front and rear camera samples from the free version of the Focos Live camera app (available only on Apple's App Store). The video looks great when it's still, but performs poorly with very busy backgrounds.
As we know, iOS 15 with portrait video for FaceTime will become available in the fall of 2021, exactly when the iPhone 13 series are expected to debut. However, if you don't want to wait to get a taste of what this new feature might actually look like, we might have something for you!
Focos Live
is a free app on Apple's App Store, or at least it has a free version! It allows you to take portrait mode video from both the front and rear cameras of your iPhone. Bear in mind that your iPhone will need to support Face ID if you want portrait mode video from the front camera.
We are really not sure why this is since it's improbable that the developers were able to tap into Apple's Face ID 3D cameras. Then, to get portrait video from the rear shooters, you will need an iPhone with a dual camera.
As for the actual performance - the blur is not nearly as convincing as it would be if this hardware was fully utilized. Still, as shown on the sample videos, the feature works! It will perform better with less busy backgrounds (skip to 0:20) and when the video is still or well stabilized (skip to 1:25).
We don't see it as the ultimate vlogging app, but we do see it as a great option to get pro-like videos on a low budget. For example, YouTubers who record themselves while simply sitting in front of the camera seem to be finding Focos Live very good. That's probably why the app gets 4.7/5 stars on the App Store!
Now, do we see the Focos Live app as iPhone Portrait Video beta? Not quite. We believe Apple will be able to pull this off with much better success thanks to Face ID, LiDAR, and the expected A15 chip in the iPhone 13 series.
In case you are intrigued, the Focos Live app also has a paid version, which goes for $15. This one allows you much more control over your blur. The cool part is that the app is also a general video editor.
Really, the standout features of the paid version of Focos Live are the ability to change the "aperture" or amount of background blur and the option to enable tracking, where the camera will follow a subject around while maintaining the background blur.
In the end...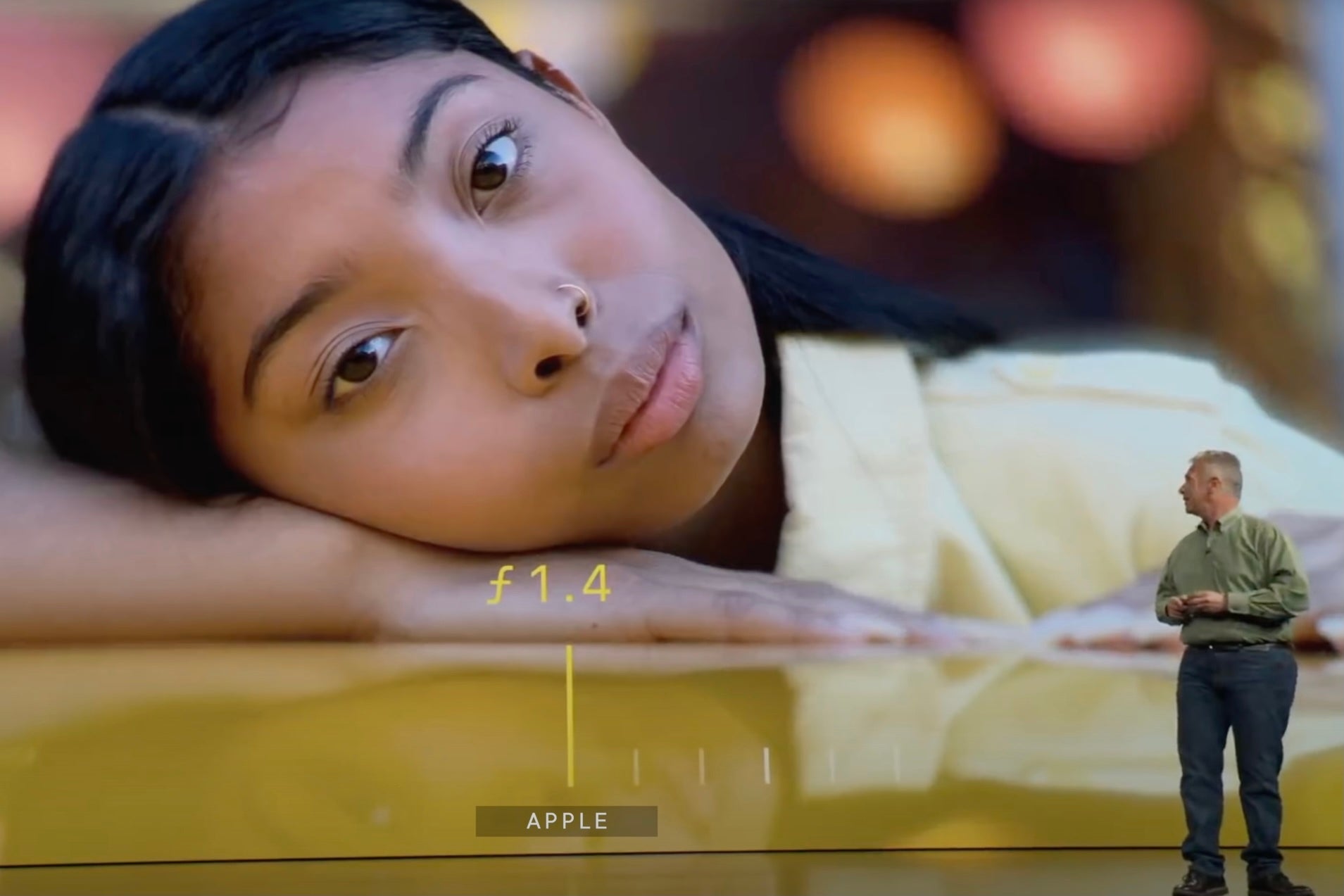 Apple's Philip Schiller presenting Portrait Video for FaceTime during WWDC, 2021.
Portrait mode for video isn't a new concept.
Huawei
,
Samsung
, and (probably with most success)
OnePlus
have been able to pull it off with less capable hardware than the one expected on the iPhone 13 series. That's exactly why the possibility for Portrait Video on the iPhone 13 is exciting! If manufacturers were able to get a usable portrait video effect with less capable hardware, Apple's iPhone 13 phones must perform even better!

Still, there are some uncertainties... Is the feature going to come to all iPhone models, if it's mainly aided by software, or is it going to require special hardware like a larger camera sensor and improved LiDAR, which might end up only on the highest-end iPhone 13 Pro Max?

We don't know… But given the leaks and Apple's recent effort to bring portrait video to FaceTime, we are hopeful that we're going to see this new feature sooner rather than later.