A modern version of Apple's Touch ID technology might be coming, but only on 2021 iPhones
13
The Galaxy S10+ is one of very many Android devices equipped with an in-screen fingerprint scanner
We're probably still more than a month away from Apple's official introduction of a new iPhone lineup most likely including
another two OLED models
and a
lower-cost LCD variant
, but the rumor mill is already in full swing regarding
upgrades being prepared for both 2020
and
2021 generations
.
Believe it or not, superstar analyst Ming-Chi Kuo claims (
via 9To5Mac
) to know what the
iPhone 13
(name obviously unconfirmed) will bring to the table in terms of biometric recognition technology, and it's something other insiders and rumormongers expected to
happen as early as this year
. That no longer seems the case, and due to "technical issues", Apple could well decide to delay the return of the beloved Touch ID sensor for
another 12 months in 2020
.
The future of fingerprint authentication is "invisible"
It's no secret that Apple rarely takes risks on newfangled, immature, unpolished technologies, sometimes waiting a little too long before getting with the times. In-display fingerprint readers have been around for more than a year on high-end Android devices, making their debut in China and gradually expanding worldwide on products from brands as diverse as Samsung, Huawei, Motorola, LG, Nokia, and many more.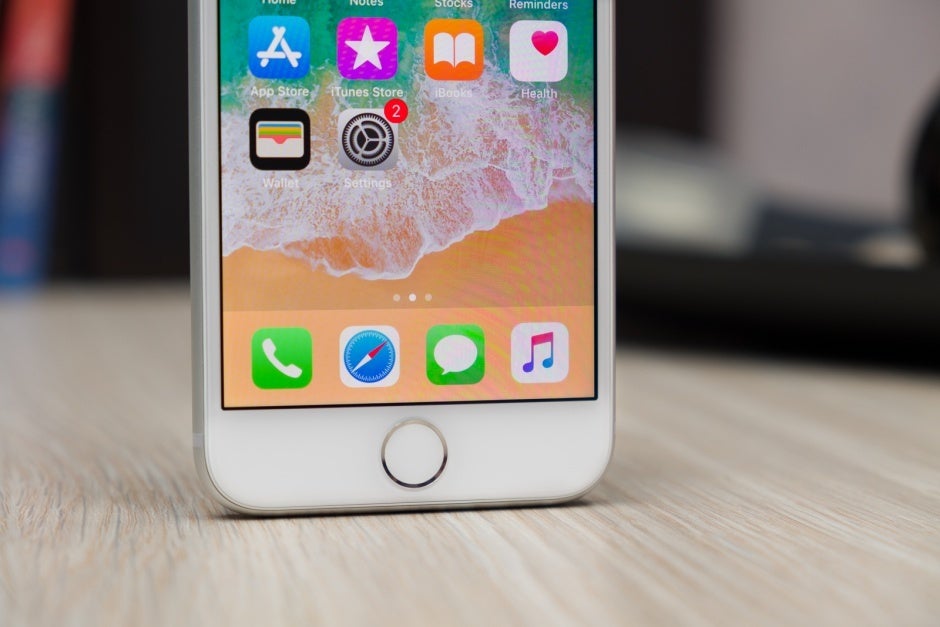 The iPhone 8 was the last generation to come with a physical Touch ID button
The problem is these very cool hidden fingerprint scanners are generally not much better than their conventional counterparts. In most cases, they're actually worse in terms of speed, accuracy, and reliability, which is pretty obvious as far as the Galaxy S10 family is concerned. While not as eye-catching as the "regular"
S10 and the S10+
, the lower-end
Galaxy S10e
comes with a visible side-mounted fingerprint sensor that works flawlessly almost 100 percent of the time.
Of course, that doesn't mean smartphone manufacturers will go back to traditional methods of scanning users' fingerprints for device and payment authentication purposes. Instead, we should expect the fingerprint-on-display technology to get better with time... or die a painful death as 3D facial recognition takes its place. But the two features can also coexist on the same handset, and something tells us that's what most companies are aspiring to.
A reborn Touch ID and a continuously upgraded Face ID are the security dream
Although Apple doesn't try new things very often, one of its recent high-risk experiments paid off handsomely, as the groundbreaking Face ID functionality on 2017's
iPhone X
worked really well right off the bat, instantly putting Touch ID fans at ease as far as speed, reliability, and security were concerned. It was then hardly surprising to see the entire 2018 iPhone family snub fingerprint recognition in favor of the super-advanced face scanner that
Google is trying to rival with the Pixel 4
.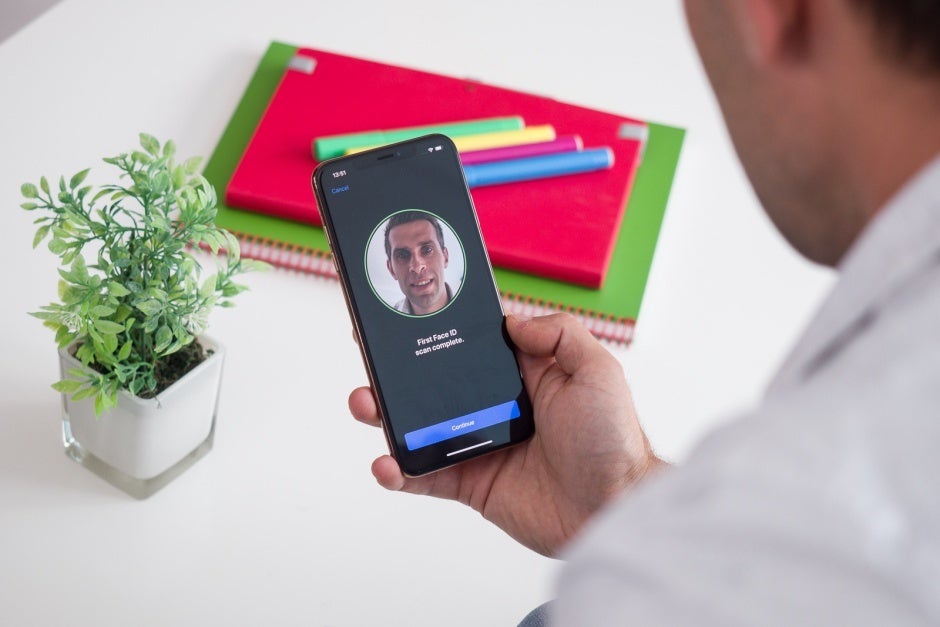 Face ID on the iPhone XS is not perfect, but it's pretty darn close
Naturally, Apple will continue to refine the Face ID experience, but if it becomes accurate enough, a backup in-screen fingerprint sensor is not to be disregarded. Together, the two state-of-the-art biometric recognition technologies could form an unbreakable shield even for the most skilled hackers in the world, not to mention advantages from convenience and ease of use standpoints.
First and foremost, Apple needs to make sure any attempt at reviving and modernizing Touch ID will meet its strict quality standards, which could take up to another 18 months, according to Ming-Chi Kuo. A few currently unresolved challenges reportedly include power consumption, size of the fingerprint sensing area, thickness of the sensing module, and production yield rates, which we're guessing are the exact same problems impacting performance on Android devices.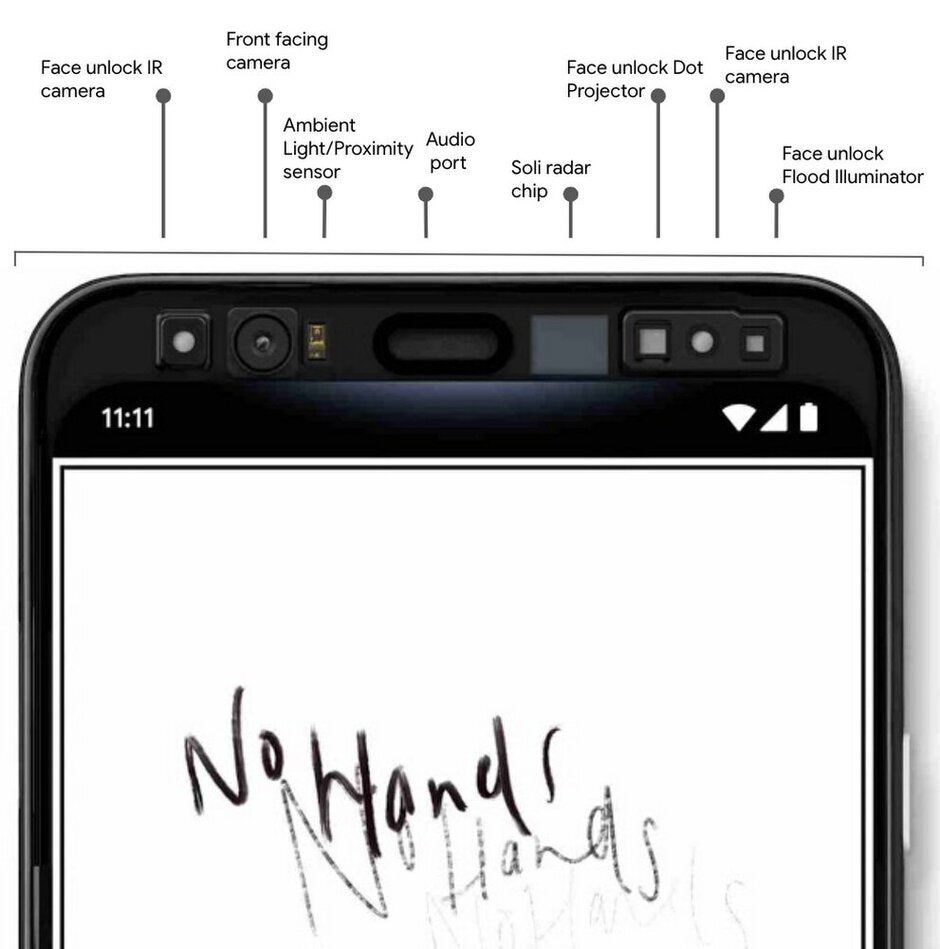 Advanced face unlock technology is coming to the Pixel 4, but how good will it be?
That's most likely why Apple can afford to wait and continue to polish the technology behind closed doors. Well, that and the fact Android-using rivals are still so far behind the Cupertino-based tech giant when it comes to implementing Face ID alternatives.