Apple is now dropping AirPower hints on AirPods 2 retail boxes
13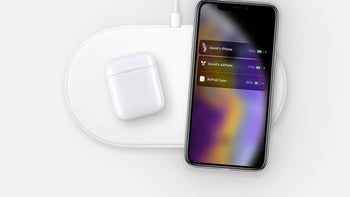 The AirPower should be able to wirelessly charge the iPhone XS and AirPods at once... someday
Apple doesn't often ask its devoted fans to wait for more than a week between the announcement and actual launch of the company's (hardware) products, but what's going on with the
AirPower wireless charging mat
has long surpassed everyone's bleakest predictions. It's hard to say at this point if people are even genuinely excited to see the AirPower (eventually) released and be able to buy it or if the whole thing has become a joke and all the buzz is gone.
What we do know is that Apple recently took the wraps off
two new iPads
,
refreshed AirPods
with wireless charging capabilities of their own, and even an upgraded iMac line, staying completely silent on the topic of AirPower availability throughout these announcements, as well as
this week's subscription service bonanza
. But although that seems to suggest the wireless charging accessory is either dead or further delayed, signs of its existence and possibly impending arrival keep showing up in the weirdest places.
There might still be hope for an imminent AirPower launch
We know what you're thinking, so don't even say it. Yes, an actual AirPower announcement and commercial rollout a week or two after those new AirPods and iPads doesn't feel like Apple's M.O. But the Cupertino-based tech giant already broke with tradition by holding a glamorous press event to unveil a bunch of streaming services and
a credit card
mere days on the heels of the aforementioned hardware releases.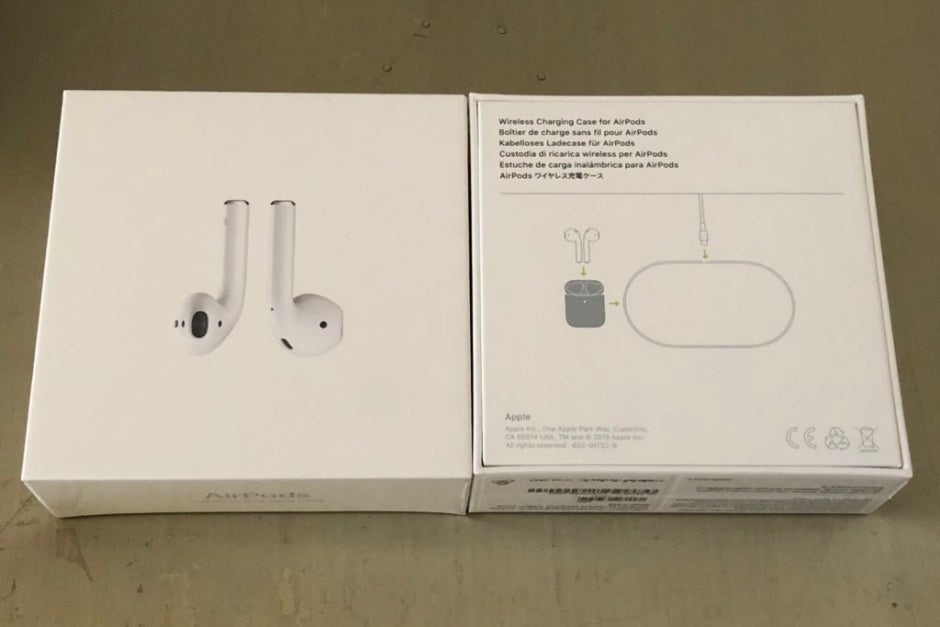 Yup, that's definitely an AirPower sketch
This is clearly uncharted territory for Apple, which all of a sudden wants to do way more things than ever before. As such, it's pretty much impossible to guess when the AirPower might arrive based on historical events and typical release schedules. Instead of trying to guess (and
most likely failing to do so
), let's focus on the facts at hand. Apparently, wireless charging cases for new AirPods are shipping in boxes featuring a familiar sketch on the back.
That can only be a rough depiction of the AirPower, meant to highlight its support for Apple's refreshed AirPods. Meanwhile, the actual wireless headphones seem to be shipping in retail packaging including a casual AirPower name-drop on one side, as reported by other Twitter users and even popular YouTuber Marques Brownlee at around the 60-second mark in his
video detailing "literally everything new"
about the AirPods 2.
What does it all mean?
To be honest, we have no idea. Or rather we have several ideas, but it's impossible to say which theory holds a higher degree of reliability right now. Apple may have simply neglected to remove these AirPower references, initially planning to indeed release the wireless charging mat alongside the second-gen AirPods. Or perhaps it was too late for that when the company decided to delay the AirPower...
again
. After all, you wouldn't have wanted to wait even an extra hour for your fancy new AirPods just so Apple can "fix" its boxes, right?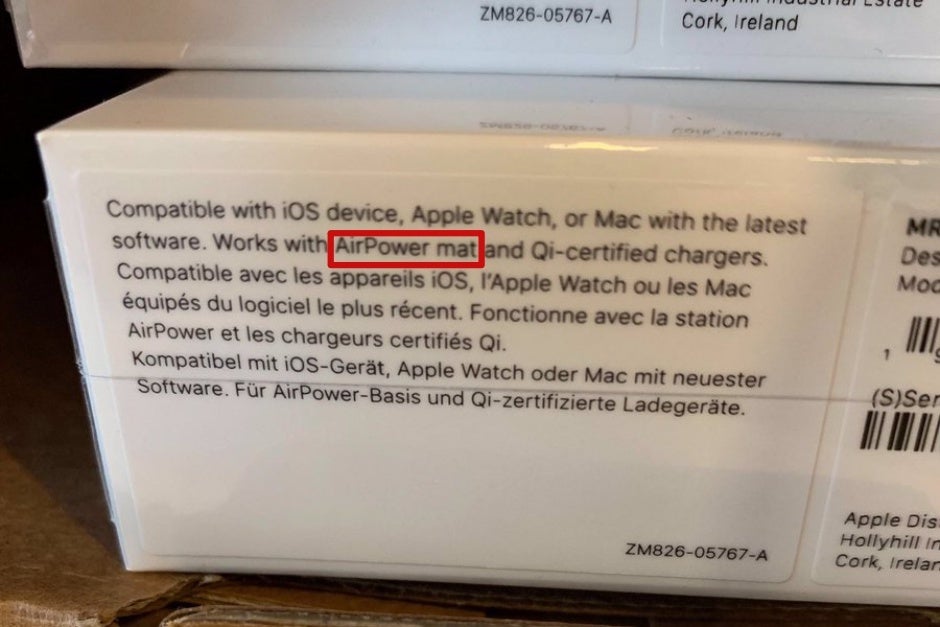 You probably shouldn't rule out the premise of an intentional, elaborate, and decidedly unconventional hype-building campaign on Apple's part either. If it feels like the company is trolling its fans, maybe that's exactly what we're looking at here. Then again, the AirPower was originally announced way back in September 2017, so enough is enough. While definitely a cool concept at first, this seems to be gradually losing its appeal with every week that goes on sans a release date or price point confirmation.