It's official: Apple's AirPower misses 2018 deadline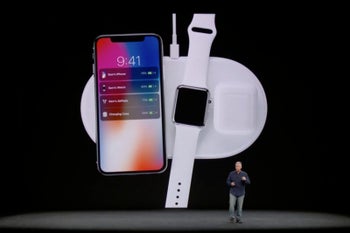 Back then, marketing chief Phil Schiller officially committed to Apple selling the AirPower in 2018. Here is what Schiller said then:
We hope people love it, that it encourages others to create more advanced solutions based on technology like this. We're going to be working with the Qi standards team to incorporate these benefits into the future of the standards to make wireless charging better for everyone. So look for the AirPower charger next year.
Well, 2018 is officially over and AirPower has not arrived.
What is worse is that Apple has not said anything publicly about the status of the project and we don't even know whethere AirPower is still being developed or not. In the meantime, however, there was no shortage of rumors: the main theme around the futuristic wireless charger was that even Apple could not get rid of the overheating issues and the complexity of such a charger. The multi-coil design of the mat is allegedly what causes the overheating issue and what Apple could not overcome.
Those were the rumors circulating this summer, while most recently, just a few weeks back, we saw two different sources, both optimistic about the release of AirPower in the near future. The famed supply chain insider Ming-Chi Kuo was confident that Apple is planning to release the wireless charger and
new job listings at Apple continue seeking people in in Cupertino and Auckland, New Zealand
to help
"design, develop & launch next-generation Wireless Power Technologies in Apple products."
We still don't know what this all means and whether Apple has managed to cope with the overheating issues, or whether it just plans to release a modified version of AirPower, but we still believe that the charger is coming and it could be released in early 2019.