Zuckerberg seeking Samsung produced Facebook phone?
28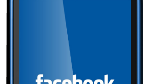 In South Korea for business, Facebook co-founder Mark Zuckerberg met with J.K. Shin and other top executives from Samsung's mobile division. According to one anonymous insider, "
Facebook has every intention of becoming the second Google, and with that intent in mind, Zuckerberg is said to have asked Samsung to step up cooperation by launching a phone with a Facebook interface
." Others who are plugged into the situation say that a Samsung produced Facebook handset would be a longshot considering that there would be
no upside
for the OEM. "
Samsung doesn't want to help nurture a second Google, which is now becoming a formidable rival for Samsung in the handset business
," said another close source.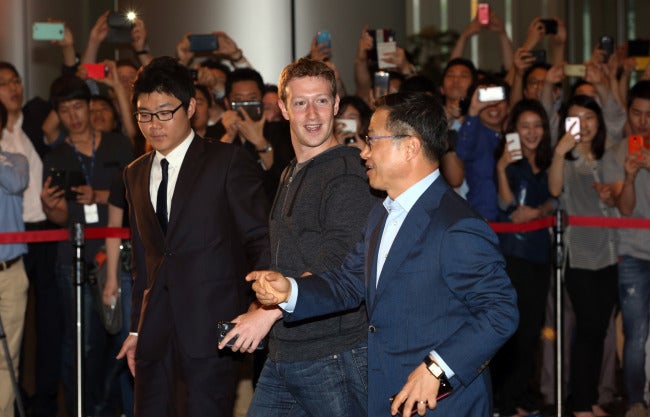 Facebook's Mark Zuckerberg met in Korea with Samsung to discuss a Facebook phone
Facebook is coming off a
disappointing release of the Facebook Home launcher
which debuted to poor reviews on the Google Play Store. Speculation was that
Facebook developers were so tuned into their Apple iPhones and iOS
that they didn't think about things likewidgets when they produced the launcher. Even more disappointing, the lone handset model that came pre-installed with Facebook Home, the
HTC First
, was reduced in price
to 99 cents
on contract
after selling only an estimated 10,000 units
. AT&T
eventually dropped the model
, which
never made it to the U.K.
as planned.
This wasn't the first time that a Facebook phone failed to catch on. In 2011, the
HTC Salsa
and
HTC ChaCha
(
HTC Status
at AT&T) were launched. Both contained
a dedicated Facebook button
that could send a tune to your Facebook status profile and add pictures to your wall instantly. One cool feature allowed you to use the Facebook button while in camera mode and any picture would get quickly uploaded to Facebook. But the phones never caught on, leaving Zuckerberg to continue his quest.
source:
KoreaHerald
via
AndroidAuthority