Poor Facebook Home launch blamed on testers' Apple iPhone infatuation
13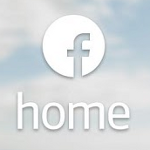 There is no question that the Facebook Home launch has been a flop for the social networking site. And when you're used to having the Midas Touch, a failure of this magnitude usually leads to questions about what went wrong. The idea of a Facebook-centric launcher for Android might have seemed like a good one on paper, but in practice the app has spawned a long list of
one-star ratings
. And the
HTC First
, the Android handset that has the Facebook Home launcher pre-installed, has not only been cut in price from $99.99 on contract to 99 cents, there is strong speculation
that the device will be dropped by AT&T
following sales of as few as 10,000 units.
replace the widgets
on their home page with Cover Feed. Other changes forced on Android users by installing Facebook Home included the removal of the dock used to hold oft-used apps, and the inability to create app folders.
That Facebook employees are more in tune with iOS than with Android can be seen with the Facebook app for each platform. The versions for iOS, including the one for the Apple iPad, are considered to be much better than the Android versions. Last year, Facebook made it a point to bring its Android app up to the same level as the iOS one. As a result, Facebook ordered its employees to start carrying around an Android phone, but apparently the whole idea of widgets went right over their heads.
Facebook is said to be working on a new version of Home that will take care of the complaints. And not everything about the launcher has been bad. There has been some positive feedback for Cover Feed and Chat Heads and the app has led users to spend
25% more time
on Facebook. The new version is expected to return the dock for most used apps, and offer users a walk-through when it is first installed.
Available for six Android models at present, Facebook Home has been downloaded between one to five million times from the Google Play Store.
source:
AppleInsider