YouTube for Android updated for Froyo and Gingerbread
9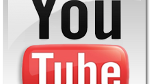 Back in June,
Google introduced an update to YouTube for those running Android 3.2 and higher
. That, of course, left out a large majority of Android users running Froyo and Gingerbread. That is, until Wednesday when YouTube was updated for those running a device
powered by Froyo or Gingerbread (Android 2.2 and 2.3)
. Similar to the earlier update, you can find out which YouTube videos are trending strongly
One of the best features of the update allows users to pre-load a video while on a fast Wi-Fi network or while charging, and play it back later on a slower network. That will eliminate the buffering and stuttering that can mar the viewing of YouTube videos on sluggish networks. You will even be able to use your phone as a remote while watching YouTube videos on other screens. The update now brings the same YouTube UI and functionality for Android phones from 2.2 to 4.1.1. And it's all waiting for you now in the Google Play Store.
source:
YouTube