Xperia XZ2 vs iPhone X vs Galaxy Note 8 vs Xperia XZ1: first camera comparison
16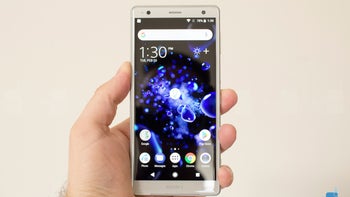 Amidst the hustle and bustle of MWC, we got to try out a bunch of different phones, including Sony's brand new Xperia XZ2 that sports a trendy 18:9 display and is capable of recording 960fps videos at 1080p, as well as 4K HDR videos in 30fps! If you want to learn more about Sony's latest flagship, check out our
hands-on impressions from the Xperia XZ2
.
And speaking of camera performance, we thought we'd snap some photos with the XZ2 and some of the other top camera performance on the market for a quick, early comparison. Keep in mind that the XZ2 that we got to test out at MWC is a pre-production unit, so things could change on a software level in time for the official launch, which is slated for some time in March.
But with all this out of the way, let's see how Sony's latest flagship fares against the iPhone X, the Galaxy Note 8, and against its predecessor – the Xperia XZ1.
Busy days at MWC
Apart from the slight differences in color rendering between the four, the most obvious difference is that the photo from the Xperia XZ2 is the brightest of the bunch. The shot from the XZ1, on the other hand, is the darkest, but it's also the only one where highlights in the background are not burned. Make of that what you will, we'd rather postpone judgement until we get our hands on a final release unit of the XZ2 and put it to the test. Still, this could be indicative enough of what the XZ2 will be capable of when released.
Mirrorless fun
The trend set in the previous scene continues here, with the XZ1 producing the darkest shot. The other three fare similarly, with the shot from the Note 8 being a tad pinkish. All exhibit good detail in this close up, although the XZ1 has crushed some of the finer details on the camera, due to the photo being slightly underexposed.
Selfies
As far as selfies go, under the harsh luminescent lights of the Fira congress center, the XZ2 and XZ1 produce similar results, with last year's model softening the skin a tad too much. The iPhone X produces more muted colors, while the shot from the Note 8 has a slight magenta tint.
Don't forget to tune in when we get the Xperia XZ2 for our full camera comparison!
ALSO READ: