Would you care if the Samsung Galaxy S6 doesn't ship with a Snapdragon chipset?
75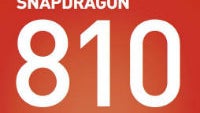 Despite
analysts taking up arms
to explain how Samsung has no chance of completely snubbing Snapdragon 810 for the
Galaxy S6
, and
Qualcomm
or
LG
defending the first batches of the new chipset, saying they don't overheat, numerous reports are saying that Samsung won't take any chance.
Bloomberg confirmed the other day
that Samsung has ditched Qualcomm whatsoever, and its next flagship, with all of its
Edge
, US carrier, and whatnot versions, will only be powered by the homegrown Exynos chipset, at least in the first batches. This will likely be the
7 Octa
edition that is in the
Note 4
, but paired with
Samsung's new LTE radio
.
Now, when it comes to what the differences are between Snapdragon 810 and Exynos 7 Octa, we'd have to wait and see exactly what modification Samsung has eventually used for the S6, but one thing is for certain - it will be built on the superior 14nm process, whereas Qualcomm uses 20nm for the 810, and
only this year will move down to 14nm
. In general this means less power consumption and smaller processor footprint and/or superior performance at comparable clock speeds, but Qualcomm has other aces up its Snapdragon chipset sleeve, like 4K video streaming optimization and record number of LTE bands support.
This is why we wanted to ask you if you would care what chipset the Galaxy S6 ships with initially, and whether the eventual decision to pass on Snapdragon 810 would matter to you at all when you are deciding on Samsung's next flagship phone. Check your preference in the poll below, and tell us why in the comments.