Despite issues, Qualcomm will ship the Snapdragon 810 to Xiaomi and LG on time
39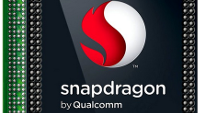 Despite problems affecting the Qualcomm Snapdragon 810, there is speculation that the chip is currently in mass production. This is based on a pair of handsets announced by LG and
Xiaomi that will each feature the Snapdragon 810 under the hood
. The
LG G Flex 2
and the
Xiaomi Mi Note Pro
will both be released before the end of this month.
The 64-bit octa-core Snapdragon 810 is based on the big.LITTLE architecture, something new for Qualcomm. The chip will have two sets of quad- core CPUs but only one is in use at a time. One set is used for heavy duty tasks, while the other is employed for lightweight actions. The Snapdragon 810 is Qualcomm's first chip using this architecture. Meanwhile, Samsung's big.LITTLE Exynos chip already has experience in software integration. In addition, Samsung's application processors are expected to integrate with baseband chips this year. In order to stay ahead of the competition, Qualcomm is pairing the Snapdragon 810 with a baseband chip that supports Cat. 9. The latter allows for peak data speeds of 450Mbps.
Worries about overheating will reportedly
lead Samsung to use its own 14nm Exynos chip for 90% of the initial batch of Samsung Galaxy S6 units produced
. Snapdragon 810 powered models will account for 10%. As Qualcomm fixes the overheating issue, Samsung will adjust its production so that more units featuring the Snapdragon 810 will be released.
source:
DigiTimes