Windows Phone 8 features: People Hub Rooms, Xbox Music, and more (w/ video)
17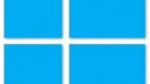 We knew when Microsoft held its developer preview of Windows Phone 8 that there had to be new features in the update that the company wasn't announcing at the time, and we were definitely right. During the developer preview, Microsoft detailed important features like the new "
Shared Core
" of Windows Phone and Windows 8, the
deeper integration of Skype/VoIP
,
screenshots
, the
Wallet Hub
, new
Live Tile options/sizes
on the homescreen, as well as the improvements brought with
Nokia Maps
. So rather than rehash all of that, we want to just give a run-through of the new features, including: People Hub Rooms, Xbox Music, and more. Let's start with the big stuff.
We've always said that the People Hub is one of the killer features of Windows Phone. The integration to various social networks is fantastic, and it's a great way to check in with your different groups of friends, family, coworkers, and more. Now, in addition to being able to connect with people via Facebook, Twitter, LinkedIn, or Windows Live, Microsoft has added "Rooms".
Rooms basically take your existing groups and allows you to interact with them like you would Groups in Facebook, or Circles in Google+. Or, a better comparison may be BlackBerry Messenger, but Rooms has a couple extra features. Rooms give you a personal space where a group of people can chat, share photos, arrange events, etc. This is a nice addition to the People Hub, but it is still unclear if it's a feature that can drive Windows Phone adoption, and without other WP users in your social group, the feature could be somewhat useless. Of course, if WP adoption starts to climb, Rooms could be a sticky feature much like BBM.
DataSense is a feature that on its surface is similar to the new "Data Usage" feature that was introduced in Android 4.0 Ice Cream Sandwich, but again Microsoft added a bit more to it. In addition to monitoring data usage in each app, and notifying you when you're closing in on your limits, DataSense will compress websites to help cut your data bill. The feature sounds similar to Opera Turbo, but Microsoft isn't touting it for its speed, but rather that it can supposedly cut your data usage from web browsing by as much as 45%.
Not surprisingly, DataSense also checks for nearby WiFi access in order to offload even more of your data usage from your mobile plan.
This is a feature that we've been hoping for. Parental controls are something of a lost art in the mobile space. Google basically ignores the existence of kids in Android except for one setting to limit what can be seen in the Play Store. Apple has some parental controls so you can lock down a device that will be used by a kid. But, Microsoft has taken a different approach. Kid's Corner isn't just about parental control, it's a feature designed for a very common occurrence: handing your device to your kid to keep them busy while you're having some adult time.
In that regard, it's not quite the same, because the device is yours, but it has a space - a corner - designed for kids. So, you can keep your device locked with a passcode, but your kid can swipe over to Kids' Corner, then swipe down to get into the phone. In that space, you designate what apps are available for access, and more. Your child can customize the homescreen of Kids' Corner, but you control what content is available including specific games, videos, or music.
If a message comes to the phone, it will be hidden, but calls will still ring through. The interesting thing is that while the feature is called "Kids' Corner", it could just as easily be a "Guest Mode" so you can give people access to certain features without opening up all of your data. It's definitely a nice feature that we'd like to see on more platforms.
We covered a lot of this feature when
Xbox Music was first launched
, but it deserves at least a short mention here. Similar to the old Zune service, Xbox Music will allow for the purchase of music, or unlimited streaming of music. In general, the service looks like it will work much like Google Music, allowing you to purchase music and be able to access it through any Windows device that you want. Of course, this also means that you have to be using all Microsoft devices. If you live in the Microsoft world, Xbox Music may be for you, but if not, this may not be such a great option.
Part of the Xbox updates is the inclusion of
SmartGlass
, which we saw on the Surface in Windows 8, and even in a new
Android app
. SmartGlass allows you to control your Xbox 360 from your phone, including navigation, media control, content searches in the Store, and in the future maybe even second-screen gaming.
The last big addition is in the Camera app of Windows Phone. Much like the other various Hubs in Windows Phone, the Camera now has become something of a Camera Hub, which allows other apps to hook in and add functionality to the Camera app. So, you could have an app that adds filters (or Lenses as Microsoft refers to them) to a photo, and you would be able to choose that app and see the filter in the live camera preview before you take a picture, or you can apply filters after taking a picture.
In addition to Lenses, third part apps can also hook into the Camera app to add photo editing tools like: Rotate, Crop, and or auto-fix which seems to only adjust white balance and exposure.
It's a pretty solid set of features overall, and we're looking forward to testing out the new devices. If you didn't feel like reading all of this, Microsoft has also released a video that walks through all of these features. The video is about 18 minutes, so it's your choice if that would be faster than reading. Also, you have to decide if the video is worth spending 18 minutes with Joe Belfiore and his oddly proportioned body.