Week two roundup of the Apple v. Samsung patent trial
28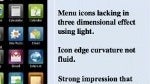 Week two of the Apple v. Samsung patent trial is in the books and it brought out some very interesting information. On Friday, it was revealed that as a favor to Samsung for being one of Apple's top suppliers, the Cupertino based firm
offered Samsung a deal to license Apple's patents
. Apple wanted $30 for each smartphone the Korean manufacturer produces using Apple's patents and $40 for each tablet. If Samsung was willing to cross-license its patents to Apple, the latter would give Sammy a 20% discount. Samsung, of course, never took Apple up on its deal. Had both sides signed off on the arrangement, it
would have cost Samsung $250 million in 2010
, less than what it was realizing in one year selling parts to the Cupertino based firm.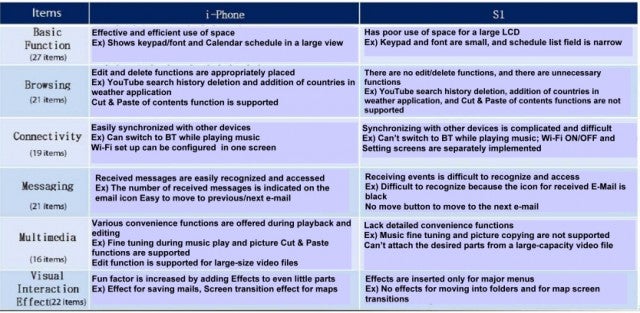 Samsung comparing its Samsung Galaxy S and the Apple iPhone
Thursday saw both firms release a breakdown of U.S. sales of specific models. The
best selling smartphone for the Korean based manufacturer
in the U.S. between June 2010 and June 2012 was the
Samsung Galaxy Prevail
with 2.25 million units sold. Had the Samsung Galaxy S II been considered one phone in the U.S.,
it would have been on top with 4.1 million sold
. We also learned that Apple sold 85 million units of the Apple iPhone from 2007 through Q2 of this year. At the same time, 46 million Apple iPod touches were purchased. Since its launch, 34 million Apple iPads were rung up according to Apple's document, but Apple's domination of the tablet industry was made clear by an amazing statistic: Samsung sold fewer tablets in the entire 7 quarter period covered by the data than Apple sold in its worst quarter. Samsung said it sold $644 million of the
Samsung GALAXY Tab
and the
Samsung GALAXY Tab 10.1
in the States during the time in question as compared to the $15 billion worth of iPads it sold during the same time.
An interesting document brought up to the jury revealed that of those watching an ad for the Samsung Galaxy Tab,
half thought that the commercial was for an Apple product
and only 16% knew that it was a Samsung made device. Apple executive Philip Schiller testified that Apple had spent $149.5 million in 2010 alone to promote the iPad and said that when a competitor steals Apple;s designs and marketing, it is
like "

stealing all the value we've created

."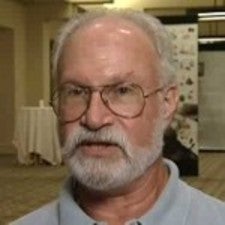 $75,000 richer, Apple expert witness Peter Bressler
Apple also had a 2010 Samsung document entered as evidence that could really hurt Samsung. The document laid out a
feature-by-feature comparison of the Samsung Galaxy S and the Apple iPhone
and in each comparison of features like the
browser, connectivity, messaging, multimedia and basic function
, the Samsung Galaxy S was found wanting while the Apple iPhone received positive comments. The bottom line said that the Samsung Galaxy S1 wold be a better phone if it were more like the Apple iPhone and if it had a similar user experience, and those thoughts came from Samsung itself.
Apple started parading its expert witnesses in front of the jury last week, and in the case of MIT professor
John Hauser
, a study was produced showing that customers would be willing to spend an extra $100 per smartphone and $90 per tablet for a device that incorporated all three of Apple's design patents at issue in the case. Samsung's cross-examination said that since the professor failed to ask if those surveyed would pay those extra fees in light of real-life expenses they might have, the numbers produced by the professor were not indicative of real-life responses.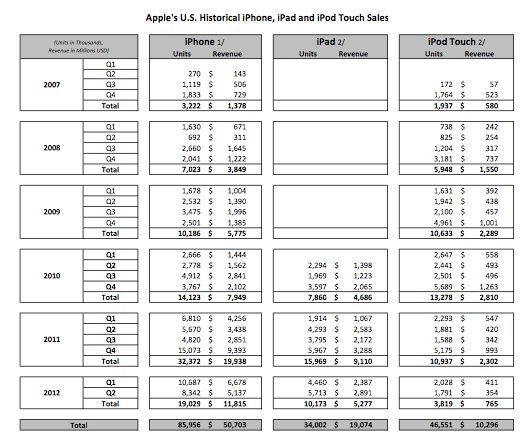 Internal Apple sales document
Speaking about expert witnesses, we found out this past week that it is a very lucrative field when design expert Peter Bressler revealed on the stand that Apple had paid him $75,000
so far
to testify. Bressler's testimony simply told the jury that the Samsung Galaxy S was black in color, rectangular in shape, had a display in the front of the device, and had a lozenge-shaped speaker. By the way, this design expert's web site is still under construction. Bressler testified that
Samsung infringed on a pair of Apple's design patents
which means he could end u being worth the check that Apple cut for him.
Apple is expected to wrap up it's case this coming week with Samsung to begin calling it's witnesses.
Recommended Stories