Watch the whole Windows Phone Mango event here
5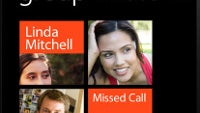 The curtain over
Windows Phone Mango
has been lifted and Microsoft's platform has certainly taken a bold step toward maturity, but as detailed as press coverage could be – nothing compares to footage of the whole event with the unmatched atmosphere of a room full of tech journalists waiting for 500 new features.
That's exactly what you get in the video below – some
50 minutes of new features
detailing you the future of Redmond's platform. There's plenty of hype around it as the mobile OS will arrive on Nokia Windows Phone devices in its latest version and three new phone makers will join the show. But if you want an even closer look, feel free to also check out our
Windows Phone Mango hands-on
from the event.
source:
Microsoft
Recommended Stories