WP7 Marketplace DRM cracked, developers howl in outrage
4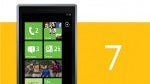 Windows Phone 7 Marketplace is growing at a healthy pace and can now boast with
over 5,000 apps
, but what about their
security
? One developer tackled the problem head on and it took him just 6 hours to crack the digital rights management mechanism and crack applications in the Marketplace.
Neither the app behind the cracking of DRM, nor the methodology are public and reportedly will not be made public, but a proof of concept video was released by an ethical hacker to stress the urgent need for a solution. In it, apps can be pulled off the WP7 Marketplace hassle-free, their security can be removed and they can be launched on an unlocked WP7 handset. And you
remember ChevronWP7
, the application that allows easy unlocking of Redmond's mobile OS, right?
Well, that seems like a
bad combination
. The design flaw, however, is nothing new for experienced developers who have been warning Microsoft for months now. Piracy is still not a major issue for the young platform, but with a growing number of apps and their users it is sure to get more attention. Stay tuned as Microsoft is expected to come out with an official reaction soon.
source:
WPCentral