Verizon's new Android phone is Incredible?
23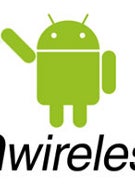 The cellphone world has done some incredible things lately. After the impressive release of the DROID, it looks like Verizon is about to launch something incredible once again. While a few weeks ago we
told you
about the HTC Incredible coming to Verizon, Droid Developers was able to get their hands on a unit. It looks like we are closer to the HTC Incredible joining Big Red's Android lineup. With a 3.7 inch AMOLED display, the screen appears similar to the one found on the Nexus One. The 5MP camera has two circles near it, most likely for an LED flash and a light sensor and the back of the device is plastic in metallic red while the processor runs at 850MHz.
As far as the software goes, the Incredible will have the Sense UI over Android
2.1
. The device will launch with multi-touch although we are not sure that this means it will support pinch to zoom in the browser. 11 home pages can be made with a way to look at all 11 at once using an iris style view. When Droid Developers got their hands on the phone, it was responsive. One possible problem was that the phone had only 71MB on it which could be a sign of limited internal memory. The site went on by saying that a device named Incredible should have a speedier processor. It might be really too early to start making these comments about the phone. We still have no launch date, no pricing info and any of the specs could change by the time of launch. We still might have the opportunity to say "That's Incredible" yet.
Thanks, Matthew!
source:
DroidDeveloper
via
thesearetheDroids