HTC Incredible is a code name for an Android powered handset for Verizon?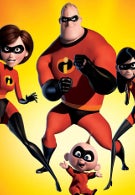 A "trusted" tipster told Engadget that one of the devices listed in the leaked HTC Android
2.1
ROM, the Incredible, is heading to Verizon. With a name like that, there is a high degree of anticipation and even Engadget wonders if this will be the Passion/Dragon that we have all heard about. Whether or not the "Incredible" title is just a code name, the Taiwanese based company now has another Android powered model for Big Red to go along with the DROID ERIS. You can't just put the "Incredible" label on something without making it, well, incredble. So here's your chance to speak up and tell us what features you would need to see in a cellphone to make it "Incredible".
HTC Passion Preliminary Specifications
source:
Engadget