Verizon road map leaked; HTC One coming August 29th
22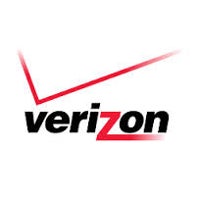 One of our loyal PhoneArena readers has dropped off a nice surprise in our in-box on Wednesday morning. Our source has presented us with a Verizon road map that takes us through the rest of this month and includes such eagerly awaited models as the new
Motorola DROID Ultra
, the
Motorola Moto X
and of course, the
HTC One
.
Let's start with the Motorola DROID Ultra and the longer lasting
Motorola DROID Maxx
. Both are expected to launch in Verizon stores on
August 20th
. On August 23rd, as previously leaked, the Motorola Moto X will be released. LG's high end flip phone, the
LG Exalt
, comes to Big Red on August 29th. That same day, Verizon will start offering a new side-sliding QWERTY model called the
LG Enact
which will replace the
Samsung Galaxy Stratosphere II
on the roster. Also on August 29th, the
Motorola DROID Mini
will become available along with the Samsung Convoy 3. While Verizon won't be offering the waterproof
Kyocera Hydro Elite
in stores, it will offer the model online, also starting on August 29th. Obviously, August 29th will be a busy day at the nation's largest carrier.
And that takes us to the HTC One. The Taiwan manufacturer's Android flagship phone will launch for Verizon on
August 29th
, joining the other models expected to launch on that day. The information that our tipster passed along to us made it clear that the
HTC One
will be replacing the
HTC DROID DNA
. The latter
has already been pulled from Verizon's web site
.
Thanks, Anonymous Tipster!