HTC DROID DNA disappears from Verizon web site
34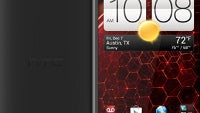 Is Verizon about to launch the
HTC One
? We were given an exclusive Verizon road map last month from a source and this information
showed an August 1st launch for the HTC One on Verizon
. But just the other day, new information came to light showing that
the launch had been delayed until August 15th
. One sign that Big Red customers will soon be getting their shot at HTC's Android flagship device is
the disappearance
of the
HTC DROID DNA
from both Verizon's full web site and from the carrier's mobile web site.
The HTC DROID DNA was the first device to bring a 5 inch 1080 x 1920 resolution screen to the party. When you talk about resolution, the 441ppi was the at the top of the industry at that time. The phone was
available inside Verizon stores starting November 21st
and it is believed that Verizon didn't want to waste all of the marketing dollars it had spent on the phone, so it held back from committing to the HTC One, especially since the latter has a smaller 4.7 inch screen. But because the resolution remains FHD, the HTC One has an
industry leading pixel density of 468ppi
.
Verizon had a promotion recently
that offered the HTC DROID DNA for free with a signed two-year pact
. That might have cleared the shelves in time for Verizon to start selling the HTC One on August 15th as the latest speculation suggests.
Thanks, Anonymous Tipster!