Verizon is testing a bloatware removal feature on its LG G3
15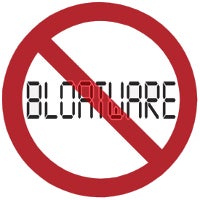 Carrier-specific pre-loaded apps, commonly known as bloatware, are among the most despised aspects on our smartphones. Bloatware does not only affect performance in a bad way, it also eats up
precious storage space
, and just like anything enforced, is pretty tedious to deal with. Well, we already told you how to remove unwanted apps, regardless if your device
is rooted
or
not
, but why should we be going through all this in the first place? Have you ever wished that you could choose what apps to get pre-installed during the setup process of your new phone?
It seems that Verizon is on the right way, as the carrier just announced that it's rethinking its modus operandi towards bloatware. The largest US carrier is currently procuring tests of a bloatware removal feature on its
LG G3
. As per Big Red, it will allow users to completely remove most of the pre-installed apps once the initial setup process has finished. The apps will appear in your app drawer and you'll be able to get rid of them in a jiffy.
"Verizon is trialing a new service on the LG G3. Pre-loaded applications will install in the background during the activation and set up process. Once setup is complete, the applications will appear in the applications folder as though they have been traditionally pre-loaded. However, there IS one key difference; the applications can be completely and entirely uninstalled by the customer via the standard uninstall process. Customers will not incur any data usage or charges for the download and installation of these applications,"
the carrier revealed.
Although it sounds like Big Red will allow users to delete all of the pre-installed apps, certain ones, such as Verizon's own app suite, are not removable just yet. Still, we are talking about a feature that is still being trialed, mind you – things might change as time goes on. Let's hope that apart from the G3, Verizon will offer the future to a wider range of devices.
source:
Droid-life
via
BGR