How to easily get rid of bloatware apps (root)
17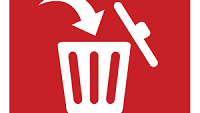 Got one of them smartphones that is just loaded with countless apps that you never once even touched? To these happen to be installed with system privileges, making them impossible to get rid of by conventional methods? Yeah, we've been there.
Referred to as bloatware, these apps are often stuck in our face as a part of some sort of business agreement between the company that's providing the device (could be the manufacturer, or your wireless provider) and a third party. Now, we're not saying that all of these are absolutely useless, but we do like having choice, and if your phone is stacked with over 10 different apps that you've never once used, then you're likely a rebel, too.
There are ways to at least partially mitigate the annoyance these cause without being rooted
, but to fully exterminate these apps, you'll need them administrative privileges.
Now, there are a number of ways to go about this, including manually digging through root folders usually inaccessible and doing the dirty work yourself (good way to learn about Android, too), but that option will prove a tad too difficult and time-consuming for most. Not to mention a tad dangerous. Luckily, there's a semi-automated way through a particular app that we love making use of. Enter System app remover, an app that... well, removes system apps. The thing about this one is that it tags the different apps that you can easily get rid of by its importance to the system. This way, you know if you're in over your head before you do something that you'll regret, making the app relatively safe to use. Look below for a quick step-by-step on how to get rid of them nasty bloatware apps.