Use your phone to create an audio post on Tumblr
4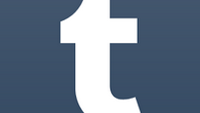 A rather cheesy video produced by Tumblr reveals the social media site's new technology that seems so old. Dial a toll-free number, speak your message into the phone, and your words quickly become a new audio post. The accompanying video used by Tumblr to promote the new feature looks like one of those ancient ads for a 976 chatline.
Before you can start posting from your smartphone or landline, you need to enable the "Post by phone" feature in your account's settings. After that, Tumblr will ask for your phone number, and as an optional security feature, you can use a PIN number to make the entire process more secure.
After that, you dial the special number (866 584-6757) from the phone with the number that matches the one you used when setting up the account. There could be a delay as long as ten seconds before the system is ready to record your message. For those who would rather talk than type, there might be some use for this.
source:
WebSonic
,
Tumblr
via
PCMag