Ubisoft launches Might & Magic Elemental Guardians RPG on Android and iOS
0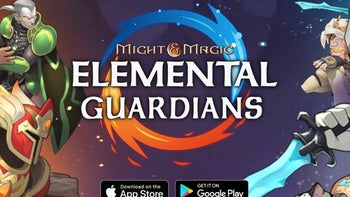 Two months ago
Ubisoft promised to launch yet another Might & Magic game
on May 31. While the French publisher and developer doesn't seem to have given up the series despite the not so great reviews that its latest title, Might & Magic Heroes VII, received on PC.
Ubisoft has found a way to continue to created games in the
Might & Magic universe
, even if that means to bring the franchise to mobile devices. Might & Magic Elemental Guardians is a new RPG (role-playing game) that is now available for free on the App Store for iOS devices and on Google Play for Android devices.
The game is developed by Ubisoft Barcelona Mobile and promises to offer strategic PvE and PvP duels, hundreds of creatures to collect, as well as action-packed battles in augmented reality.
It appears that Ubisoft will be using the same formula that many card games are using these days: collect, evolve, conquer. Only this time you'll be training and evolving creatures specific to the Might & Magic universe.
The game features more than 400 animated elemental creatures such as the legendary Dragon, heroic Paladin, stealthy Assassin and colossal Giant, which players can meet in battle and add them to their collections if they are successful.
As with all other free games, Might & Magic Elemental Guardians contains in-app purchases that allow players to buy in-game currency. Still, the in-game currency can be acquired by simply playing the game as well.
Might & Magic Elemental Guardians