Twitter denies that there is a change coming to its timelines
4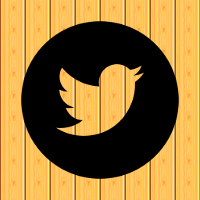 Earlier today, we passed along a report that said to expect a change in how Twitter handles its timelines. The change, rumored to take place this coming week, would shift the posting of tweets
from a reverse chronological order, to one based on algorithms
. Instead of seeing the most recent tweet posted first, subscribers would see at the top of their timelines, the tweets that they would be more interested in viewing first.
Twitter CEO Jack Dorsey replied to the report this afternoon, via a tweet of his own. In the tweet, Dorsey says that there never were any plans to change the timelines next week. And that is where this story would end, except for a tweet from Josh Sternberg, NBC News' Director of Branded Content. Sternberg wrote that sources inside Twitter have told him that the algorithmic timeline would be "strictly opt in."
So we are struck with conflicting stories. The good news is that even if Sternberg is right and the algorithmic timelines become available, those who aren't interested in such a thing can continue to receive tweets in reverse chronological order by refusing to opt in..
We should point out that Dorsey was
mum about the rumored increase in the character limit on tweets
, from 140 to 10,000.
source:
@jack
,
@joshsternberg
via
Gizmodo