Twitter could raise character limit on tweets to 10,000 from current 140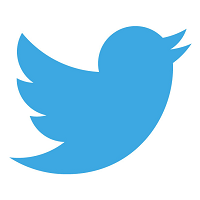 Thanks to a project inside Twitter dubbed "Beyond 140," Twitter subscribers soon won't have to worry about getting cut off at the current 140 character limit. Most Twitter users know the empty feeling that results from not being able to complete one's thoughts with the current cap. A report published today states that the messaging app is thinking about hiking the limit to 10,000 characters.
Twitter has evolved from a messaging app used to send brief messages among friends, to a major communications tool used to disseminate news. During some recent "active shooter" situations, those pinned down in one location have used it to alert the public and the police to what is going on. On a day-to-day basis, Twitter has also become a way for the average citizen to communicate with people that they normally would never be able to talk to, such as celebrities, government officials and high-ranking corporate executives.
FEATURED VIDEO
Twitter has already increased the character limit on Direct Messages, which are private tweets between users, to 10,000 from 140. The company hopes to have the new character limit in place for regular tweets by the end of the current quarter. In an effort to keep tweets looking the same as they do now, Twitter is reportedly testing a method that would keep the number of characters displayed at one time to 140. An icon would appear on the screen to inform the recipient of a long tweet that there is more to the message.
source:
Re/Code
via
Crackberry