Twitter about to change to an algorithmic timeline?
11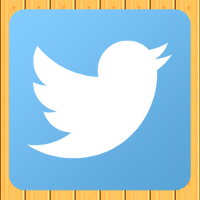 Currently, Twitter lists tweets in its timelines based on reverse chronological order. This means that when you are scrolling through the Twitter app on your phone, the most recent tweets are on top. While that makes sense to lay out the mobile Twitter feed this way, perhaps it makes too much sense. According to a report published Friday, starting as soon as next week Twitter will use an algorithm to determine which tweets it thinks that people are more interested in viewing, and will put those tweets on the top of the timelines.
There are a lot of unanswered questions. For example, there is some speculation that users will be able to select between keeping the status quo, or shifting to the algorithmic feed. Also being examined closely is the site's 140 character limit on messages. Last month, there was talk that
Twitter would go to a 10,000 character cap for tweets
.
There are some Twitter users who are against Twitter raising the character limit. These are the traditionalists who tend to see any change as being bad. Currently, Twitter employs a 10,000 character limit on Direct Messages sent between two Twitter members.
Thanks for the tip!
source:
BuzzFeed