Escalation of U.S.-China trade war could be a double whammy on the Apple iPhone
7
The biggest question on Wall Street today revolved around Apple. Will the company eat the additional 10% tariff charged on assembled iPhone units imported from China, or would it pass the costs on to consumers? The 10% tariffs on another $300 billion worth of Chinese goods goes into effect on September 1st. Earlier today, we told you that TF International star analyst Ming-Chi Kuo said that
Apple will "absorb" most of the tax for now
. The company already eats all of the tariffs placed on certain iPhone and iPad cases shipped in from China.
But investors are concerned about the escalation of this trade war. Back on June 29th,
President Donald Trump declared a truce
after he claimed that Chinese President Xi Jinping promised to buy "tremendous" amount of U.S. agricultural products. But just last week, Trump said that China failed to follow through on this promise which led him to tweet about the new tariffs
that will take effect at the start of next month
. This afternoon, China said it was suspending the purchase of U.S. agricultural products because of the additional tariffs. Sounds like someone is lying about the order in which this all took place. And with all of the talk and worry about this "war," Wall Street took a huge dive today let by companies like Apple.
The iPhone could get hit with both U.S. and Chinese tariffs

According to CNBC
, Apple's regular session decline of $10.68 to $193.34 was its largest percentage drop since May 13th; on that day Apple's shares fell 5.81% compared to the 5.23% it dropped today. But further declines appear to be in store tomorrow morning. In after-hours trading, Apple dropped an additional $4.84 or 2.5% to $188.50. Just last week, on July 31st, Apple's stock closed at $219.11 up over $10 following the release of its fiscal third-quarter earnings. While iPhone revenue was down 12%,
the Wearables and Services segments did well
. Apple once again hit a valuation of $1 trillion last week, something it achieved almost exactly one year ago. Eventually, the stock suffered a major correction and that seems to be happening again.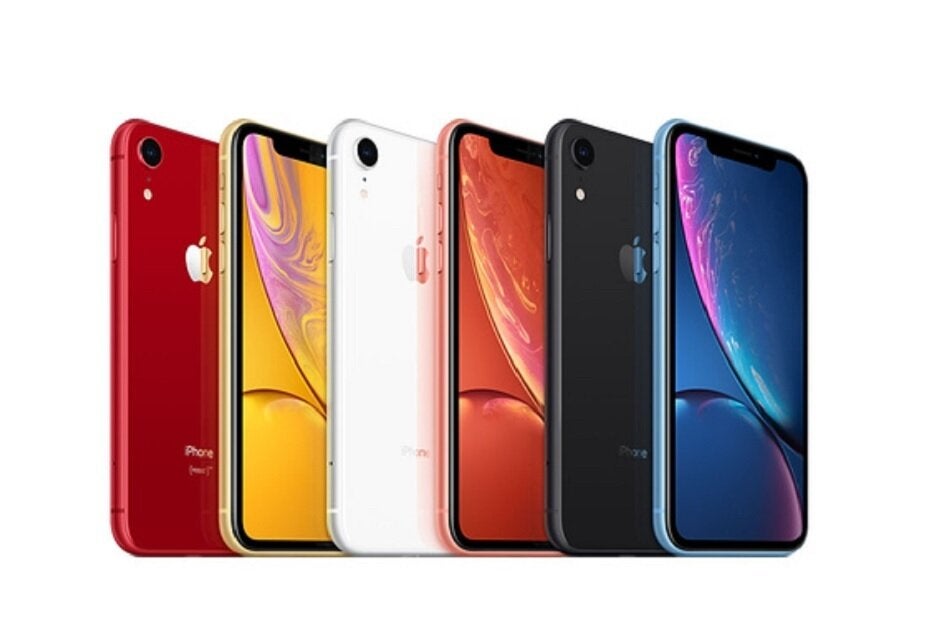 Starting September 1st, the Apple iPhone faces a 10% import tax in the U.S.
Sanford Bernstein analyst Toni Sacconaghi said today that if Apple takes the full brunt of the additional tax on the iPhone, its earnings will take a 7% hit next year and margins will decrease by 1.5 percentage points. The analyst states that Apple will have to calculate how much iPhone sales will decline if it passes the cost of the tariff onto consumers. Anything larger than a 20% drop and Apple will be better off eating the cost of the tax itself. And ironically, the analyst points out that there is a risk that China will also tax the iPhone as a U.S. import in retaliation.

Apple designs the iPhone in the U.S., but has it assembled mostly in China. The company also produces a small amount of iPhones in India and
will reportedly start manufacturing some of the 2018 models in the country
this month for both domestic sales and exports. But the company cannot produce nearly enough units in India to replace those made in China. Apple is supposedly looking at other countries to move production to, including Vietnam.
Apple wasn't the only tech firm whose stock was attacked by bears today. In fact, Apple, Microsoft, Amazon, Alphabet and Facebook shares lost a combined $162 billion in stock market value during Monday's regular trading day. And U.S. chipmakers also took heavy hits as the escalation of the trade war means that there is no chance that Chinese manufacturer Huawei will be allowed to access its U.S. supply chain. Last year, the company spent $11 billion on parts and software in the states and that business is not going to be replaced anytime soon. Shares of memory chip manufacturer Micron declined 4.85% today; the company's largest customer was Huawei which accounted for $200 million in sales last year.