Apple reportedly will make and sell its high-end iPhones in India next month
9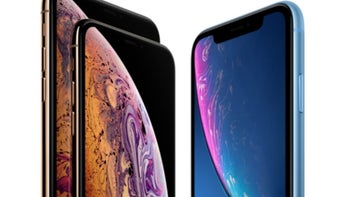 Apple currently produces the "incredible"
iPhone 6s
and
iPhone 7
in India for a few reasons. Making the phone locally allows Apple to meet regulations for local content allowing it to someday open Apple Stores in the country. And by using Foxconn and Wriston facilities in India to manufacture its handsets, Apple avoids an import tax that could add as much as $100 to the cost of each iPhone. Apple is trying to keep the price of the device down in order to make it more affordable in a country that is the second largest smartphone market in the world even though per capita income is so low. The problem for Apple in this developing country is that it has to rely on its older models to compete with Xiaomi's successful "value for money" phones and Samsung's red hot Galaxy A mid-rangers.
Earlier this month, when we told you that
iPhone shipments in India had plunged 42% during the first quarter
, we also mentioned that Apple was testing production of its higher end models, like the
iPhone XR
, in India. The buzz around the water cooler was that production of as many as 250,000 units per month of these pricier handsets would start before the end of the year. The report stated that the vast majority of this production, 70% to 80% of it, would be exported.
The iPhone has just 1% of the smartphone market in India
Reuters reports today
that Apple will start selling its high-end iPhones in Indian stores as soon as next month. This will allow Apple to offer its best phones at lower prices than they are currently sold for in the country. The report cites an unnamed source who says that locally produced
iPhone XS
and
iPhone XR
units will be available in Indian stores sometime in August. The source did warn that Apple is still waiting for certain approvals to be granted. Neither Apple or Foxconn would comment on the story.
During the first quarter, Apple shipped 220,000 iPhones during the three month period. In April, deliveries rebounded to 200,000 for that month alone thanks to some special deals. But the
OnePlus 7
was launched in May and the combination of high-end specs at a competitive price stopped Apple's momentum. Counterpoint Research says that Apple will ship 1.5 million to 1.6 million iPhones in India this year, down from the 1.8 million it delivered in 2018. The year before last, 2017, the company shipped 3.2 million units. Apple's market share in the country is down to 1%, and Rushabh Doshi, a research director at tech researcher Canalys, says "Local production will give Apple the leeway to play with the margins of their distributors and indirectly price their phones lower." And lower prices should result in higher demand and a hike in the company's market share in the country.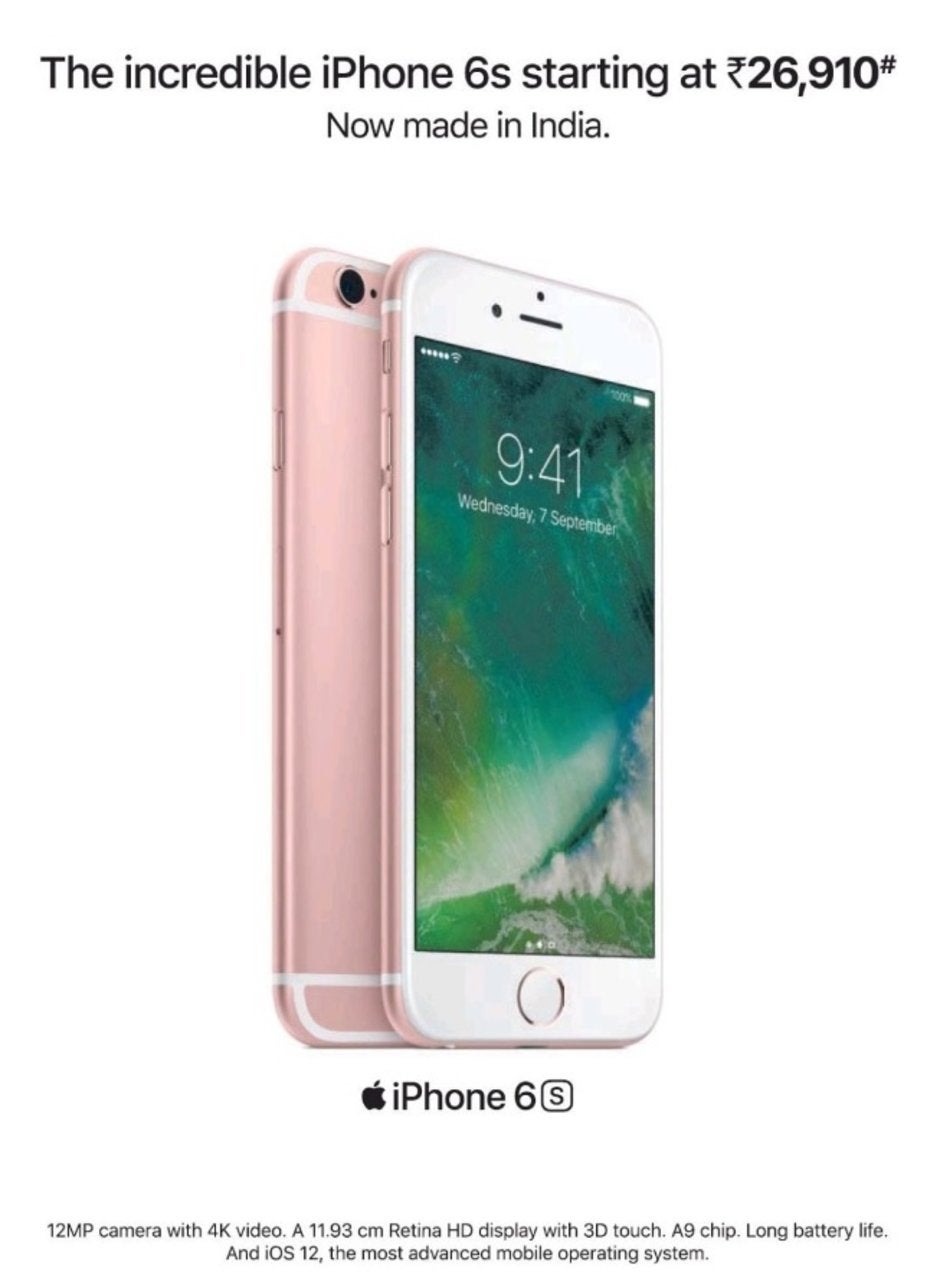 The Apple iPhone 6s is marketed in India for the equivalent of $393.42 USD
Producing its newer and more premium iPhones in India also gives Apple an opportunity to
transition some assembly of its most important device away from China
. This might be important if the truce in the trade war between the U.S. and China breaks down. Smartphones are believed to be in the next tier of products that would face the 25% tariff that President Donald Trump has placed on Chinese imports. But India could be in the president's crosshairs as well. Just a couple of days ago Trump said that Indian tariffs imposed on U.S. exports are no longer acceptable. So it is quite possible that the U.S. will start taxing imports from India as well.