Three's a crowd: Google said to be working on an Android smartwatch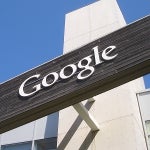 With
speculation swirling around Apple about a smartwatch
, a Samsung VP earlier this week revealed that
the Korean manufacturer had been working on its own such product for some time
.
A screen shot of a possible Samsung smartwatch
, called the
Samsung Galaxy Altius
, had leaked last month. On Friday, the Financial Times outed an apparent third player in the smartwatch game, a little company that we happen to know as Google. The Mountain View based company is said to have its Android team working on the product instead of the experimental Google X team. This probably means that Google sees a real strong potential in the device.
just released its first SDK to developers
. Made of E-Paper, the face of the watch can be changed as easily as downloading an app on your phone. The watch sends you notifications of calls, emails, SMS messages and more, using Bluetooth to connect to your Android or Apple iPhone. Apps can be downloaded to turn your watch into a golf rangefinder, a pedometer and more.
It looks like there is going to be a battle for control of the real estate just above your hand. Google's smartwatch is said to be separate from Samsung's product and
back in 2011, Google did apply for a patent for a smart watch
using a dual-screen flip up display and an augmented reality viewer. An illustration that was part of the patent application showed the watch with the flip screen up and the augmented reality viewer being used to check the price of coffee on the shelf at the supermarket.
source:
FinancialTimes
(subscription Req'd) via
Pocketlint