The perfect pair of true wireless headphones
18
This article may contain personal views and opinion from the author.
For well over a year now, I've been focusing the majority of my time and efforts onto covering wireless Bluetooth headphones. Not just your standard Bluetooth headphones and headsets, but rather
true wireless
headphones: a segment that has been seeing tremendous growth over the last few years – much more than the traditional stuff we're accustomed to seeing.
When they saw the first batch of true wireless headphones, many consumers were disappointed by the outcome. Sure, they offered this new convenience of being truly wireless – of not having the left and right channel tethered with some sort of connection or bridge – but there were several compromises made in the process to deliver that untethered experience. From their poor battery life, subpar audio performance, and connectivity issues, it made anyone apprehensive and even second guess their decision to jump on the trend.
Thankfully, things started to improve as manufacturers continued to tinker and enhance their true wireless offerings. And now, it's safe to say that there are a handful of solutions on the market that have proven their worth in being versatile and actually practical. While many folks might be more comfortable to fork over their hard-earned money into popular mainstream models, like the Apple Airpods and Samsung Gear IconX, we've thankfully seen just as many selections from other manufacturers – whether they're notable ones like Jaybird, or those obscure players like Rowkin.
But despite having checked out quite a number of true wireless headphones, I am still in search of the "perfect" pair. Seriously, it is elusive because just when I think that I've finally stumbled onto the perfect true wireless headphone set, I'm somehow irked by some feature or its performance. Nonetheless, all of these experiences reinforce my desire to continue on to find the absolute best pair of true wireless headphones.
Design: casual listening versus sporty
I'm going to start off with the most obvious thing: the design and fit of them. This is a tough one to make a concrete determination because manufacturers are faced with two options: designing a pair for casual music listeners who want something for relaxation and concentration, versus appeasing those fitness junkies with something that can handle their workouts. Personally, I think it'd be better for manufacturers to keep in mind those fitness fanatics first and foremost, just because it's always a benefit to find a pair that's water and sweat resistant.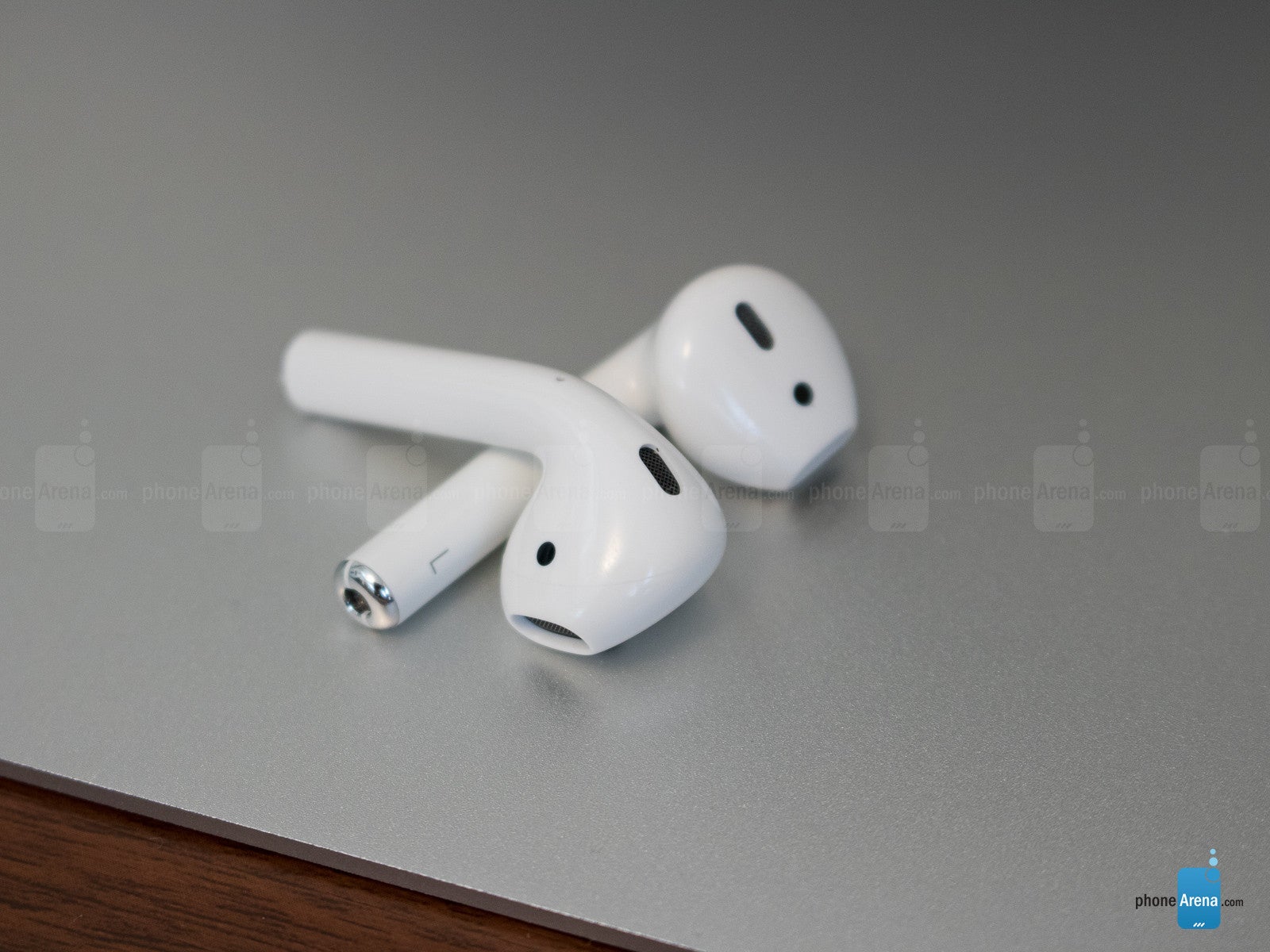 Personally, I also prefer the sporty styled true wireless headphones for their ability to stay snuggly in your ear as you're working out. Whether it's just an upper body lifting session, or running vigorously and working up a sweat on the treadmill by jogging, headphones designed for these situations tend to feature "wings" that provide additional support by keeping the entire earbud in your ear. In comparison, some of these non-sporty designed options fall off relatively frequency – due to moisture buildup or just simply because of the constant motion.
The solution would be for all headphones to offer some sort of latching accessory. Indeed, it could be those wings found on headphones like the Jaybird Run or Samsung Gear IconX, which are some of my favorite solutions. I find them much more preferable than some sort of hook that goes over the ear (think Rowkin Surge). Apple's Airpods could definitely benefit from something like these hooks, just because they're notorious for coming off if you're exercising.
Who cares about a signature sound, give us customized equalizer settings
Several factors determine the kind of "signature sound" a pair of headphones will deliver. From the size of their speaker drivers, to the kind of material is used for the ear tips, and even the size of the battery, these are just a few of the things that affect the sound quality. Most headphones in general are tuned to produce a certain kind of sound signature, like how Beats headphones tend to favor audio in the lower range – thus, emphasizing the bass with its sound signature.
Choosing what kind of sound you'll be hearing is beneficial for any pair of headphones.
While some headphones deliver sound quality that's robust and pleasant to the ear, there are others that unfortunately sound thin and narrow – making them unsuitable for even the least picky of individuals out there. However, there are a handful in the market right now that provide variety by presenting users with custom equalizer settings. The Jaybird Run, in particular, is one of my favorite pair of true wireless headphones because through the use of its accompanying app, I can choose what kind of sound signature I get.
Being able to manipulate what audio range receives more prominence in the sound quality department is beneficial to the user, more so when all of us have different preferences. Some might prefer the heavy bass tones, others might take a liking to the wider tone to emulate the sound of being at a live concert. Choosing what kind of sound you'll be hearing is beneficial for any pair of headphones, so this is a feature that I believe should be standard in every pair going forward – even if their pre-existing sound signature is already astounding!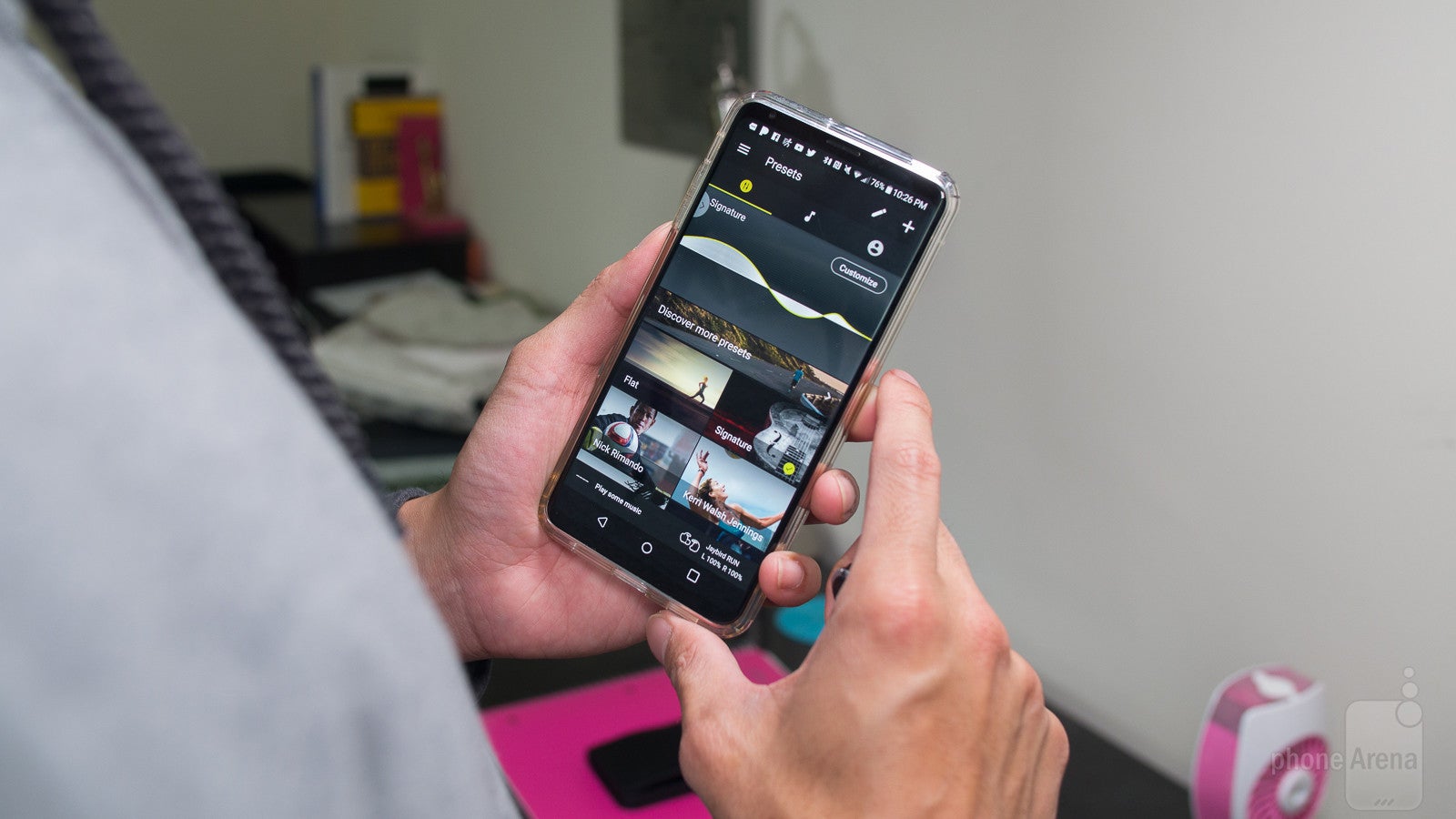 A functional battery charging case
Due to their minuscule size, true wireless headphones are significantly more susceptible to being lost – so that's why the vast majority of them are packaged along with cases. But not just any sort of case! Rather, they're battery-charging cases that double as a protective measure to safely keep your earbuds in place when you're not using them, but they also actively recharge them to ensure they're 100% full the next time you take them out. Some cases are ingeniously designed, offering amenities like a solid magnetic connection that ensure the earbuds are aligned perfectly for charging, while others have more practical applications – like how many of them offer full-sized USB ports for charging other devices.
Some of the best that I've come across so far have been cases for the Rowkin Bit Charge Stereo, JLab Epic Air Wireless, and TRNDlabs' Nova True Wireless. Meanwhile, it's a bit unsettling to realize that many of the big name makers, like Apple, Samsung, Sony, and even Bang & Olufsen, simply offer very generic-functioning cases – they charge them and nothing more. In comparison, the case accompanying the Rowkin Bit Charge Stereo is one of my favorite thanks to its magnetic connection, ingenious sliding mechanism, and full-sized USB port for charging.
Adding one extra feature than the rest, the battery charging case that comes with the JLab Epic Air Wireless is able to discretely incorporate a microUSB cable, which means that it has everything needed to charge the headphones and other devices. Considering that many of these cases function as battery banks as well, I would absolutely appreciate seeing more features incorporated into them. Maybe even find a case that can also act as a wireless charging pad, which would come in handy when you're traveling!
Latency, latency, latency
I can't tell you how many times I'm wowed and blown away by a pair of true wireless headphones, only to be disappointed the moment I use them to watch a video on my smartphone. The Sony WF-1000X is one of those headphone sets that I'm particularly fond about, seeing that it's rich with features uncommon in the space, like noise-cancellation, ambient sound amplification, and even equalizer settings, but its Achilles Heal is its latency issue when it pertains to watching video.
Obviously, latency doesn't pose a problem for me when I'm listening to music. However, it's a totally different case when it comes to watching video. It's just so frustrating when you're watching a video and the audio is delayed, which makes it impossible to use for that specific occasion. I desperately wanted to make the Sony WF-1000X the only pair of headphone to bring with me on my recent trip to Las Vegas for CES 2018, but due to its latency delay, I had to bring another wired pair just to use for video watching.
It's just so frustrating when you're watching a video and the audio is delayed.
Pricing could be one of those things that a manufacturer would take into consideration, forgoing newer hardware or better antenna designs, just to reach a lower price point. Would I be more critical about latency from a sub-$100 pair of true wireless headphones? Absolutely not, but for the majority that hover around the $150 to $300 range, my expectation is zero latency issues. When you're paying for something in that range, it's almost inexcusable to have audio out of sync when watching videos.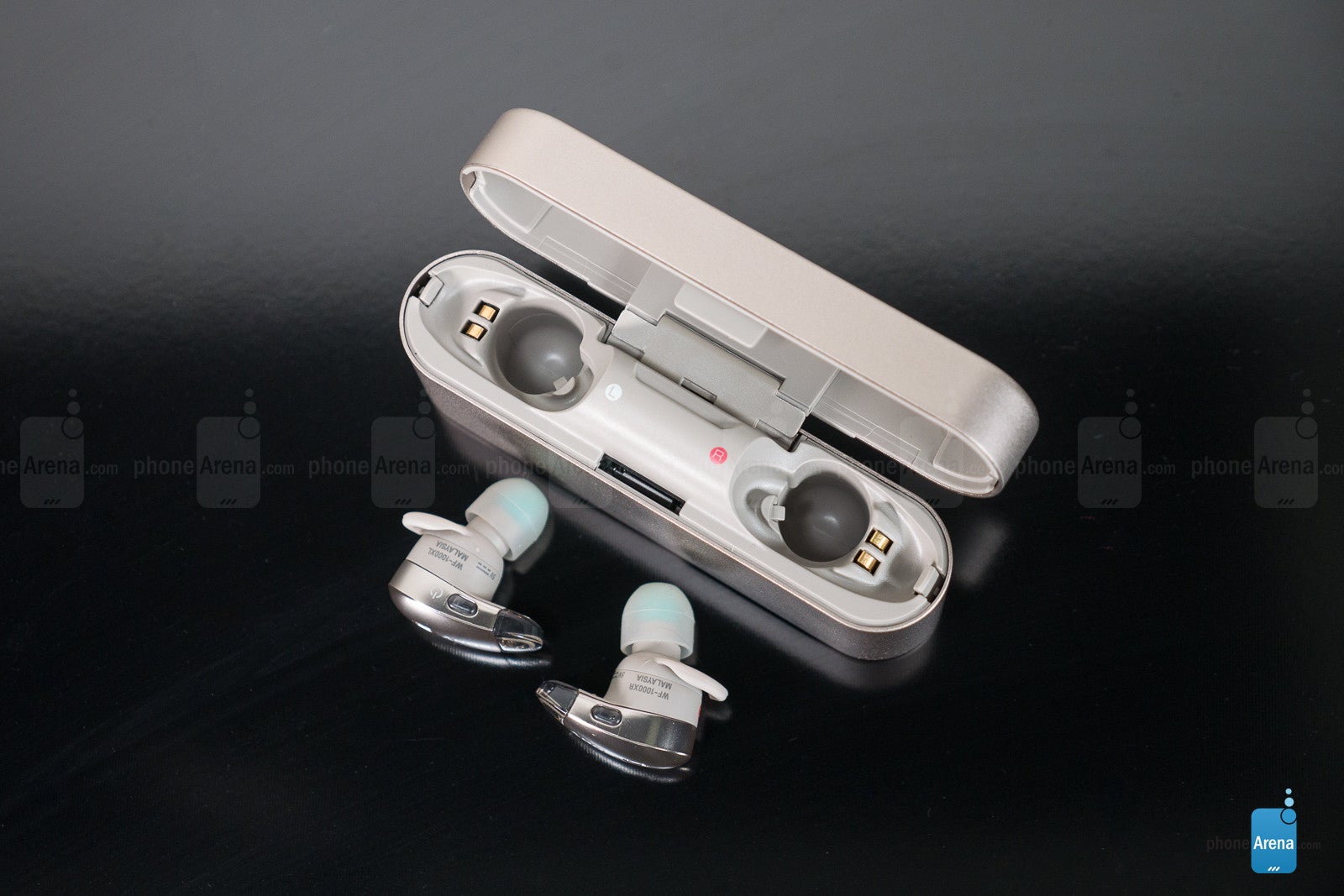 Bring on the luxury amenities
When dealing with upper echelon options, you expect certain luxuries to accompany them. Noise-cancellation is undeniably one of those things you definitely would expect to find, which is something we're happy to report seen with many high-end true wireless earbuds. Even though they might not deliver the same kind of isolation produced by over the ear headphones, they still perform reasonably well – like in the case of being in an airplane, wherein noise-cancellation does nicely to drop the background noise to a hum.
Ambient sound amplification is another luxury that we currently see in some models, like the B&O Beoplay E8, Bragi Dash Pro, and Sony WF-1000X. This feature essentially enhances your hearing in order to provide better clarity of your surroundings. Microphones on these headphones amplify ambient sounds in the background, so in the event someone starts talking to you while you're listening to music, this feature would boost the sound of their voice, so you can hear them without taking off the earbuds.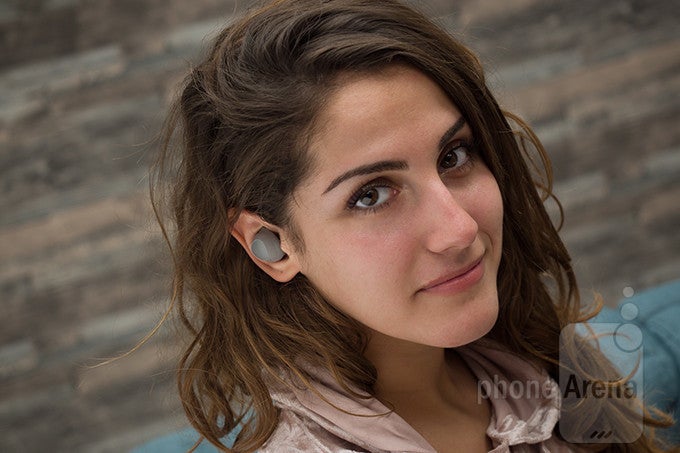 These are just two premium features that we hope to see improve with each new generation of true wireless headphones, but we would also be thrilled to see other innovations that will continue to enhance their value. Take for example the Google Translate integration with the Pixel Buds, which is meant to offer real-time translation between two people – albeit, the execution isn't as intuitive as you'd think. However, this is a promising feature that we would absolutely love to see fine-tuned with true wireless headphones. Maybe have the ability to store languages locally, so you won't need a smartphone for the translation?
And lastly, we would also love to see more sensors employed with these headphones to expand their arsenal. We're not talking about things like heart rate sensors, which several sporty styled ones already offer, but motion-based ones that would help to offer additional controls. Due to the limited amount of space that engineers have to work with, controls are few and far between – often resulting in users to perform controls through their mobile device, like volume adjustment or track forward/reverse. With these motion sensors, they could potentially help to offer additional controls.
The perfect pair has been elusive
The search for the perfect pair of true wireless headphones continues for me! Sure, there have been a few notable ones I've come across in the last few months that came close in achieving that, but despite all of their valiant efforts, there was still maybe one thing that disappointed me. I know that we're getting close, though, just because in the short amount of time since first-generation models were released, which was no more than 3 years ago at this point, we've seen dramatic improvements with them.
Best of all, too, is that the pricing has reached a level wherein almost anybody can own a pair. That's comforting to know, especially when they were priced outrageously in the beginning! And that's the thing about the market, as time continues to go by and efficiencies are improved, we'll only continue to see prices reach lower levels. Heck, we already have several that have reached the sub-$100 threshold – with some compromises though. Regardless of that, the average price of owning a pair is now somewhere in the ball park pf $150 to $300.
Luckily, many of the main drawbacks that plagued early models have been address – like battery life. Naturally, we'll see the same kind of traction with other aspects that are of concern with today's offerings, which might seemingly pave the way for one day finally coming across THE PERFECT pair. At this point, it's just only a matter of time before that is reality. In the meantime, however, the search goes on!
Apple Airpods Review
Bang & Olufsen Beoplay E8 Review
Google Pixel Buds Review
Jabra Elite 65t & Jabra Elite Active 65t hands-on
Jaybird Run Review
JLab Audio Epic Air Wireless hands-on
Nova True Wireless Earbuds Review
Rowkin Bit Charge Stereo Bluetooth headphones Review
Rowkin Surge hands-on
Samsung Gear IconX (2018) Review
Sony WF SP700N true wireless earphones hands-on
Sony WF-1000X wireless headphones Review
Soul ST-XS Review
Soul X-Shock True Wireless Earphones Review