B&O Beoplay E8 Wireless Earphones Review
1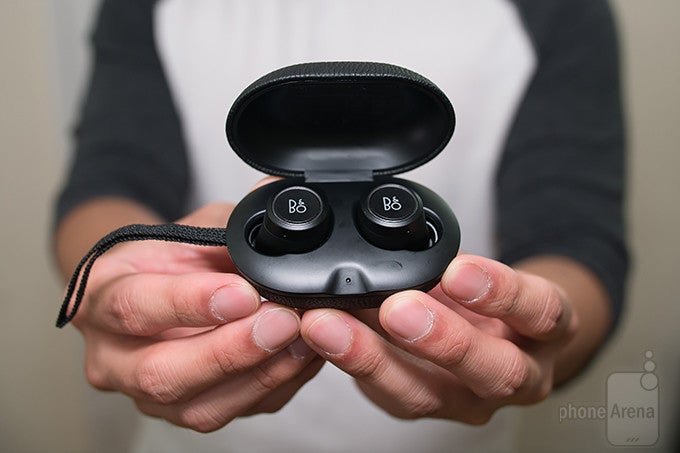 Bang & Olufsen, it's a name you know and probably trust when it comes to audio. Given how many phone manufacturers have chosen them to be their premium audio partner, it shouldn't be a surprise to know that its subsidiary, B&O Play, is tackling the ever-growing market for true wireless headphones. With the B&O Beoplay E8, it's an unmistakable premium offering that intends on keeping audio aficionados content from making the switch from wired to truly wireless. But with a hefty cost of $299, will it deliver enough of the goods to justify buying them over other mainstream solutions at half the cost?
Design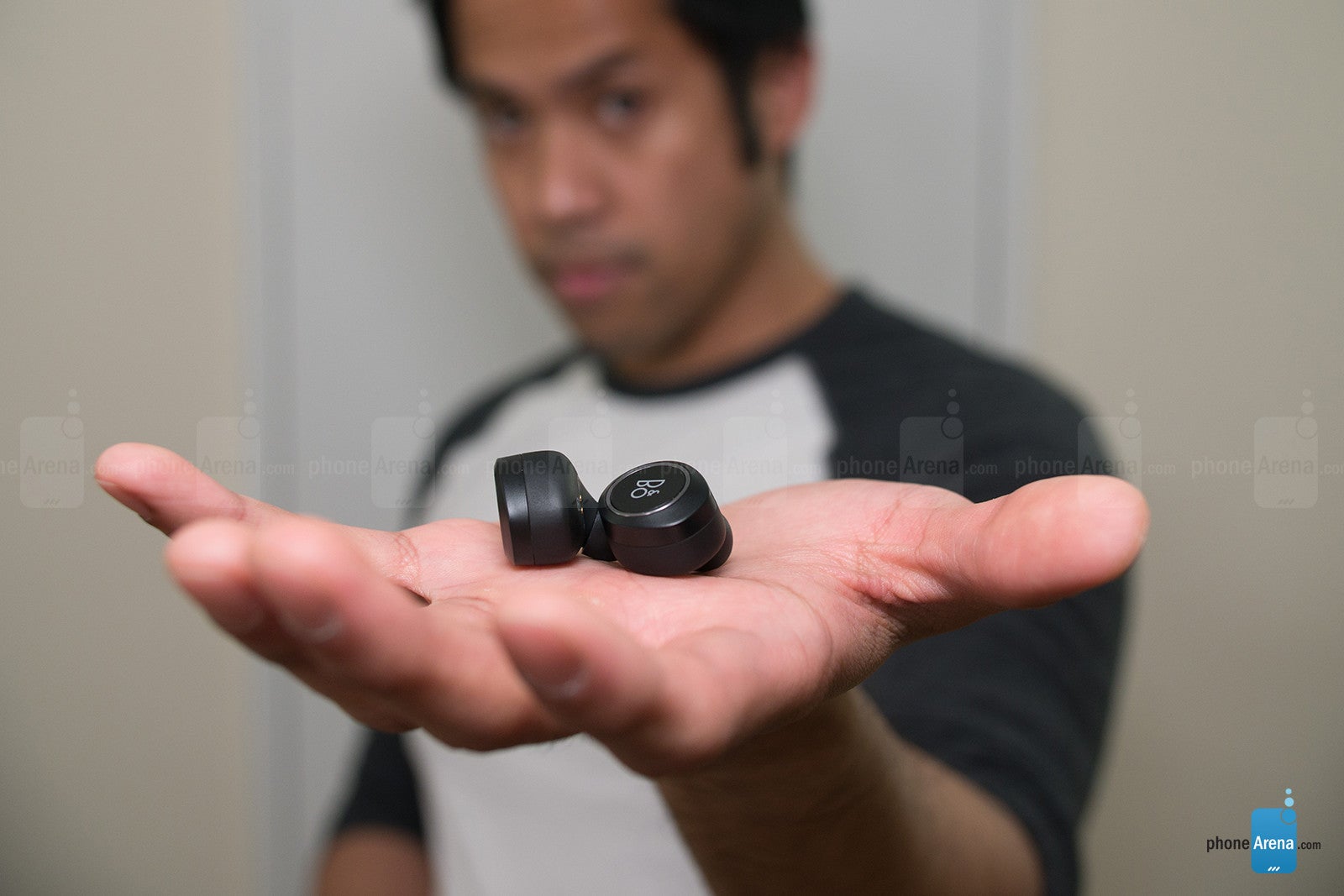 Upon first checking out the B&O Beoplay E8, we can't help but to take notice of its larger size. Compared to other true wireless headphones we've checked out, it doesn't even attempt to be as discrete when they're being used – so it's quite noticeable. In a way, it overwhelms the ear when it's worn, just because of how the earbuds occupy a huge chunk of room.
These headphones are best used for casual music listening, mainly because they're not meant to handle the vigorous movements that come with exercising. Using the silicone ear tips, they manage to stay in place for a good amount of time, but for a firmer grip, we suggest using the included Complyfoam tips that expand and seal any gaps – to ensure that a tight connection is established. Even with them, though, they're no match for a run on the treadmill because over time and a lot of sweating, they eventually become loose fitting.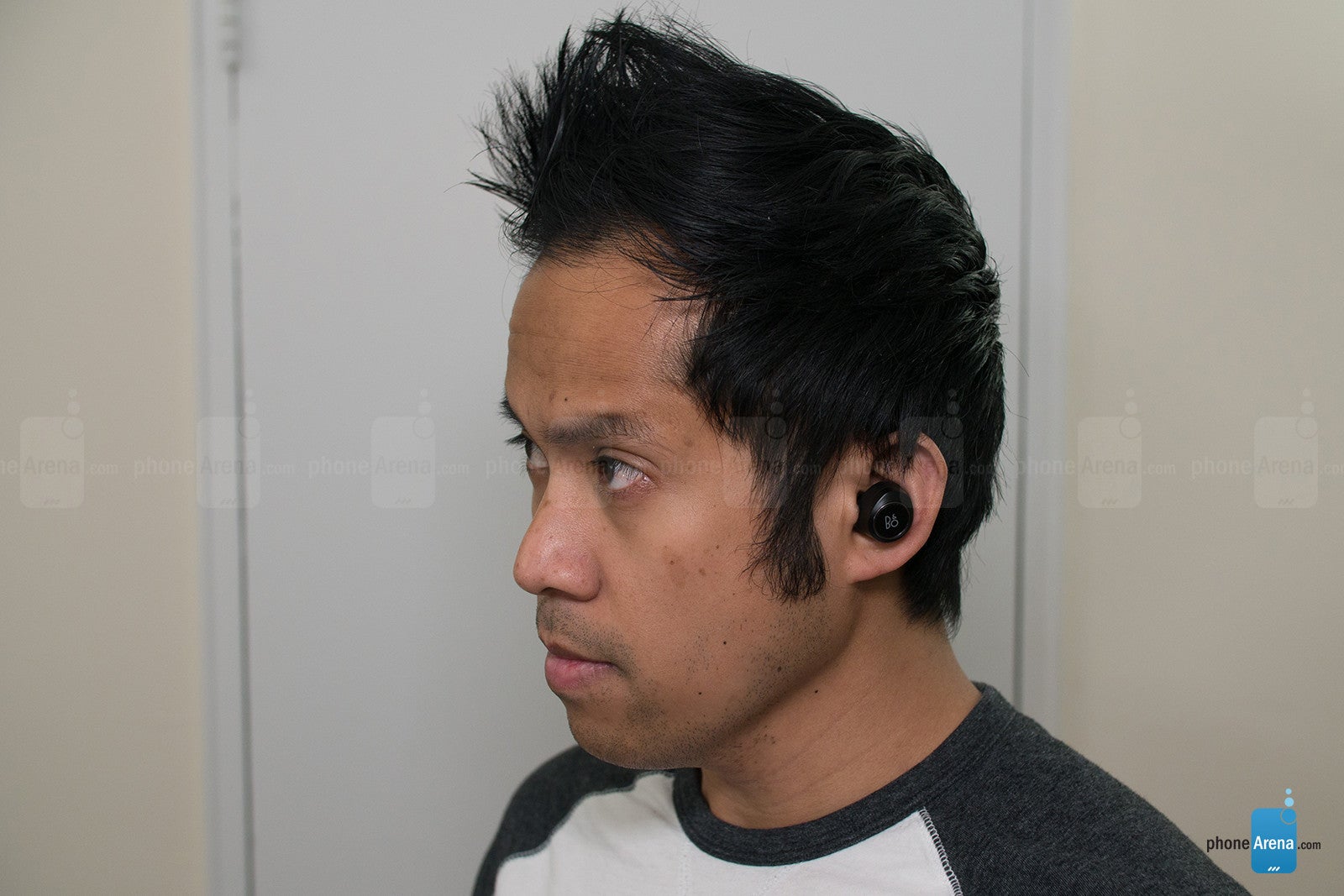 Leveraging a combination of materials, aluminum and stainless steel mostly, the Beoplay E8 exhibits what we'd like to classify as a minimalist premium look. It's not ornate by any imagination, but it's neither subdued as well. At the very least, though, it's designed to be water and sweat resistant. There's this sense of simplicity with the design, which we appreciate, but for the cost, we wonder if it could've somehow been shrunken down in size.
The included charging case is constructed out of leather and braided textile cord, which again matches the earbuds' design language. With a magnetic connection, the earbuds instantly pop into place for quick and easy storage. Even though the case will actively recharge the earbuds, its functionality is limited to just that and nothing more – whereas with other charging cases we've seen, they also act as battery backups.
Software and Functionality
Using the accompanying Beoplay app for Android, we were able to successfully pair the Beoplay E8 with an LG V30 – there's also an app available for iOS as well. Alternatively, the earbuds can be placed into pairing mode manually by pressing down on the touch-sensitive buttons on each earbud simultaneously for about 5 seconds until the LED light on the right earbud begins to blink in blue.
The app itself does provide us with some useful functions, such as media playback and volume controls, but we wish that its battery life was displayed as a percentage – as opposed to just an icon. Besides that, one of its more notable features is the app's ability to deliver a wide range of equalizer settings to get the sound quality tuned to your liking. Choosing from four distinct ranges, warm, excited, relaxed, and bright, you can customize the sound to your liking.
On top of that, the app also allows us to cycle through the different 'transparency' modes. This essentially will allow ambient sound to pass through the earbuds, while music continues to play through them. This feature can quickly be enabled by tapping on the left earbud at any time, which is useful in situations when you're speaking to someone and don't want to take off the earbuds to listen to them.
Connectivity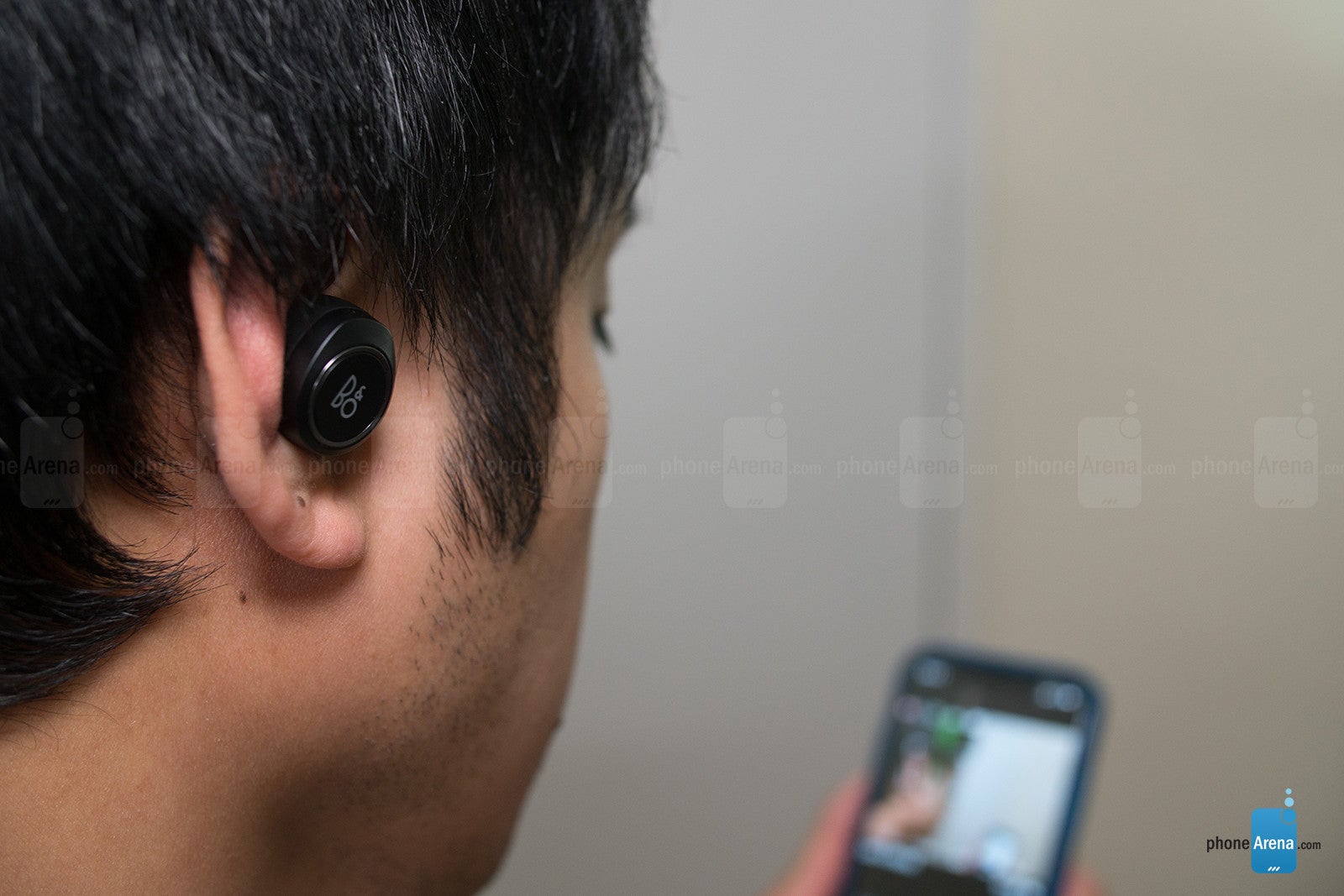 One of the biggest hurdles that true wireless headphones face is retaining a solid connection to a mobile device, something that has plagued even the best of the best. The implementation we have here with the Beoplay E8 and its Bluetooth 4.2 connection is the typical one leveraged by many others, wherein there's a slave-master relationship between the earbuds. In this case, the left is the slave and the right is the master.
While it's not entirely perfect, the Beoplay E8 nevertheless manages to retain a decent level of stability when it comes to its connection. Sure, there might be a few rare occasions when the connection goes out intermittently, but it's never to the point frequent or annoying. Better yet, we're impressed that there's no visible latency issue when it comes to watching video – audio is in sync to what's being played on our mobile device.
Controls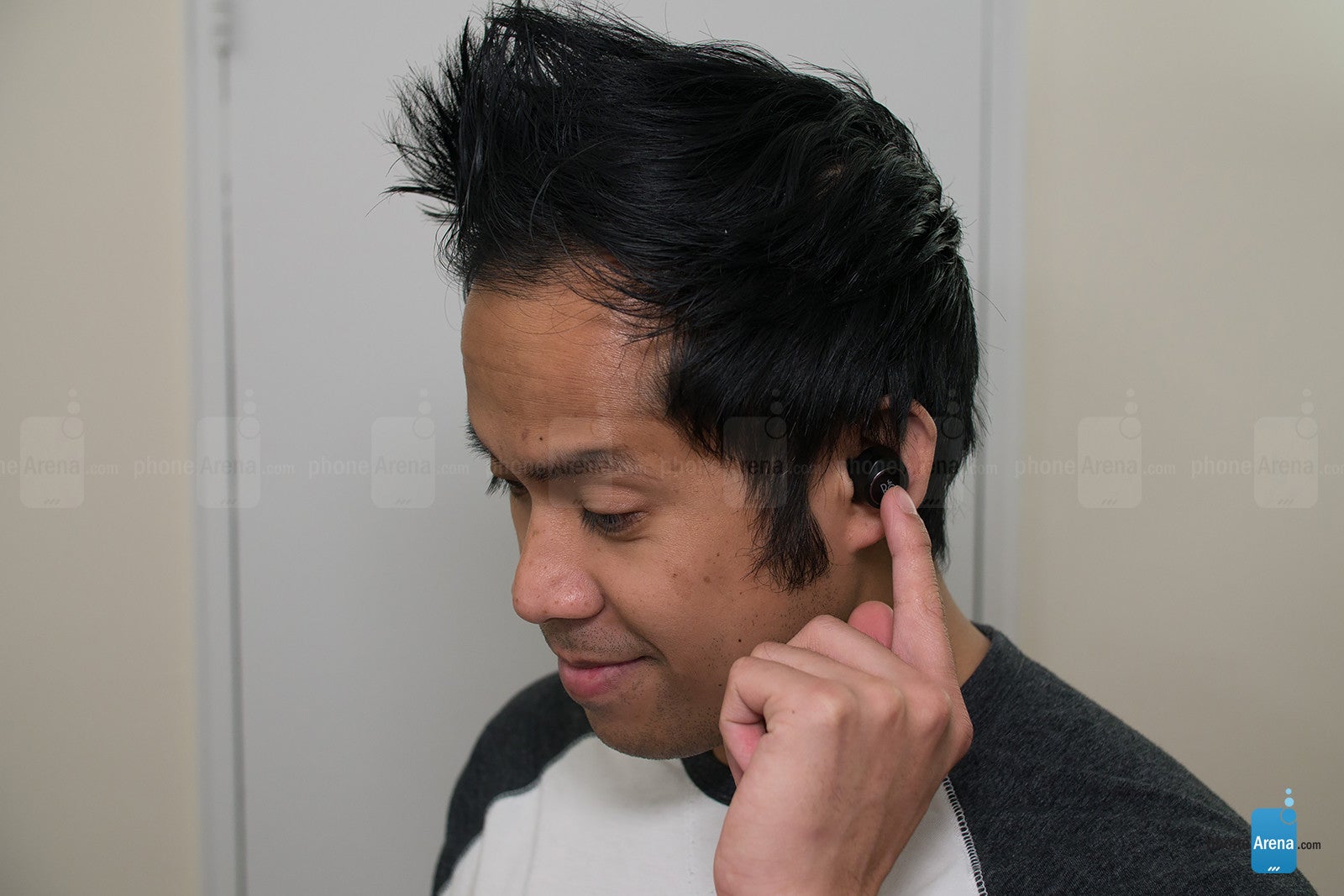 As we previously mentioned, there are touch-sensitive buttons on the outside are of each earbud. Thanks to this implementation, the Beoplay E8 is able to offer far more controls than its rivals. In particular, we have access to a multitude of controls ranging from volume adjustment, pause/play, voice activation, and even cycling through its audio transparency mode.
Sound Quality
Even though we're not particularly fond of how the earbuds protrude from our ear, we will certainly say that they don't disappoint when it comes to audio quality – thanks in part to the 5.7mm electro-dynamic drivers housed in each earbud. There's a surprising punchy output with its quality, which doesn't ever distort, even when its cranked all the way to the maximum volume.
The lows are without a doubt favored by these pair of headphones, evident in tracks that rumble with the beat of the drums. Without using the custom EQ settings with the Beoplay app, its quality is still impressive – offering crisp and clear tones that are pleasant to the ear. Of course, those custom EQ settings absolutely help to fine-tune things a bit more.
Battery Life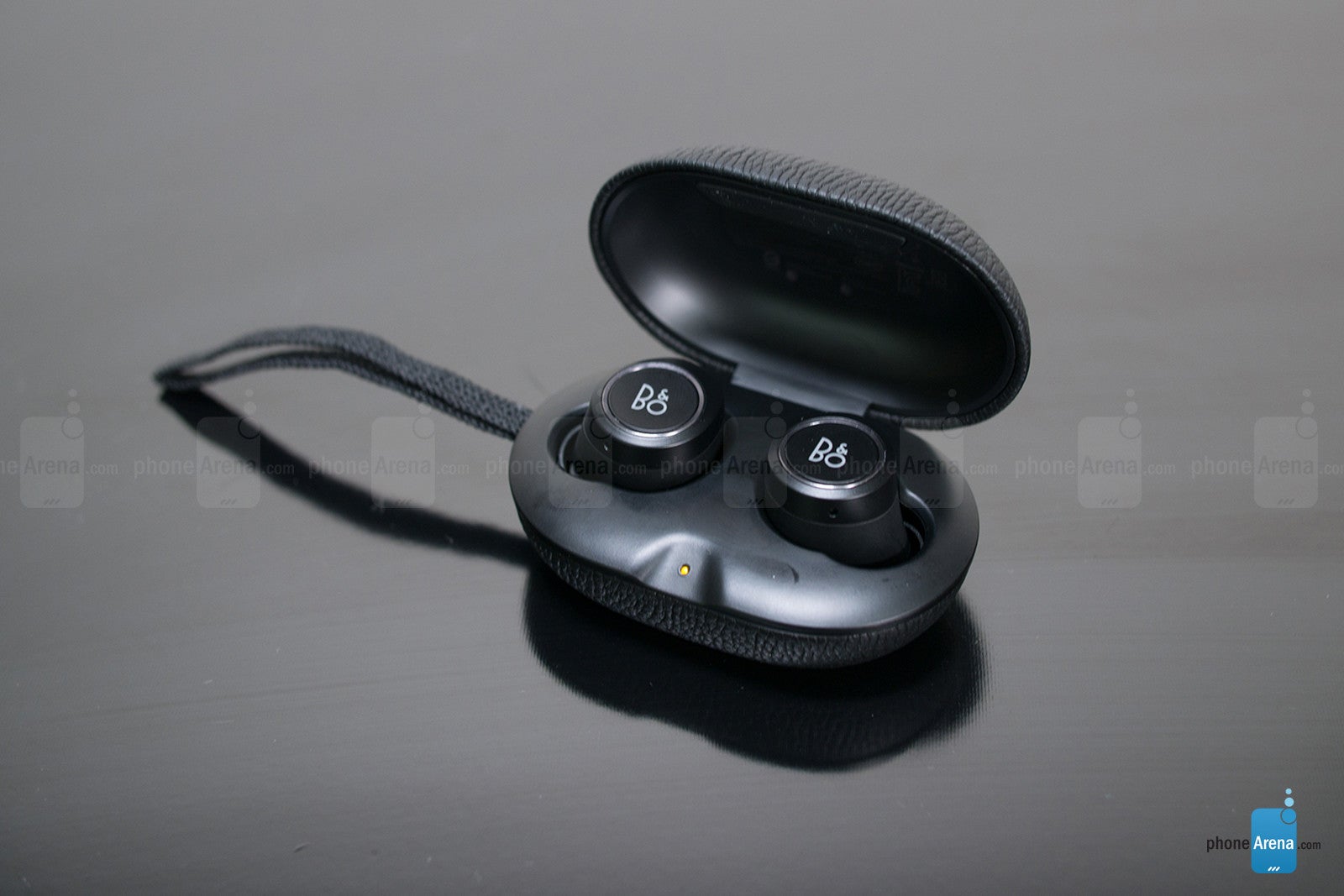 Interestingly enough, there's a disparity between the two earbuds when it comes to their capacities. Since the right one is the master, it's endowed with a slightly larger 85 mAh battery – whereas the left one has a 60 mAh one. This makes sense considering how the master is working harder to relay the stream from the mobile device to the other earbud.
In our experience using the B&O Beoplay E8, it's able to deliver a little over 3.5 of continuous juice from a full charge with volume set to its maximum. That's not too shabby, considering that it's rated for 4 hours at a 'moderate' volume. With the included charging case, it'll provide another two additional charges.
Conclusion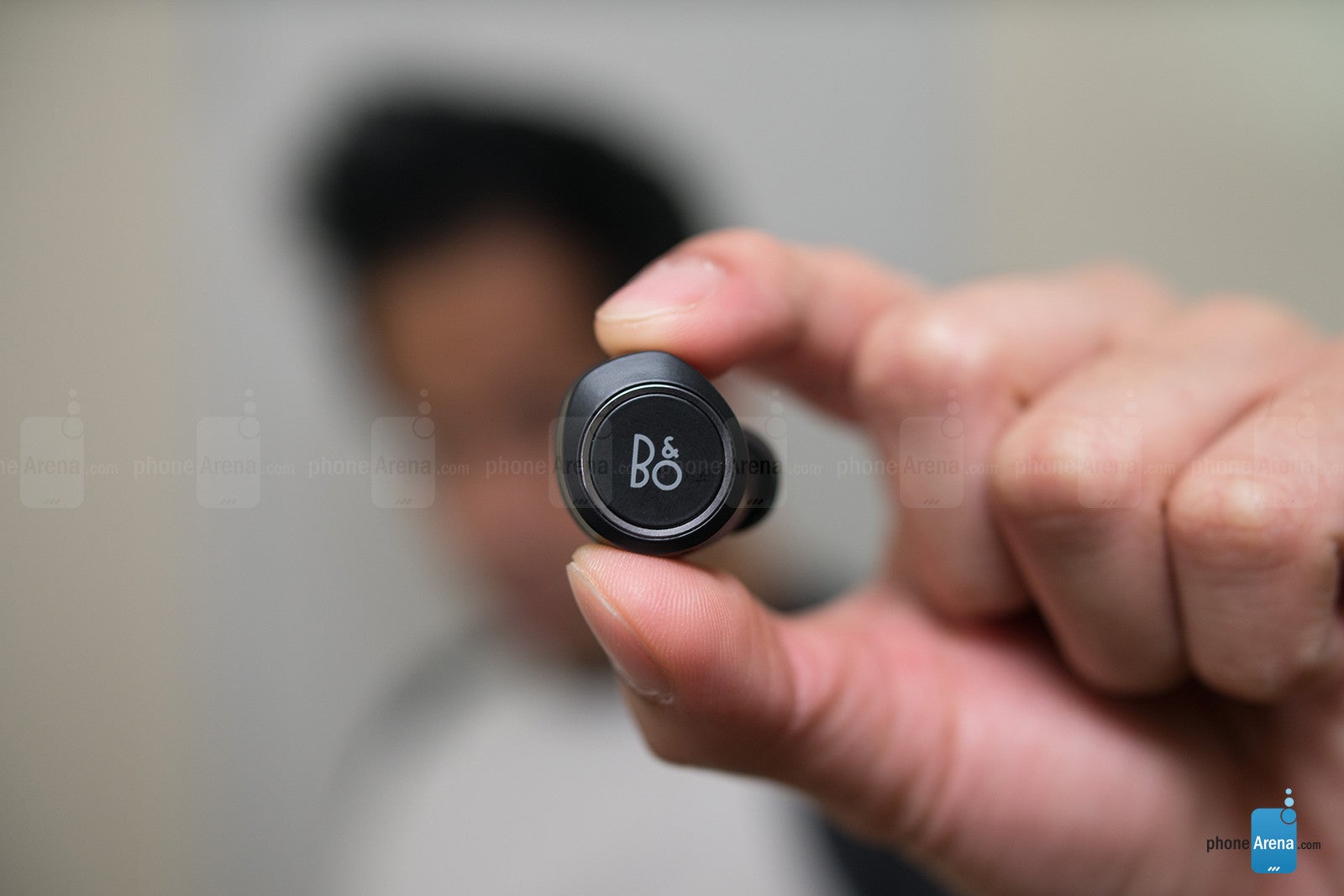 The B&O Beoplay E8 has everything you might want in a pair of true wireless headphones for casual music listening. From its superb audio quality, to its simple and elegant design, the Beoplay E8 definitely has a lot to show for. Add to that, it even includes several features we don't traditionally find in other competing true wireless solutions – like its customizable EQ settings and transparency modes.
However, the biggest distraction for the Beoplay E8 is its hefty price tag of $299, which is considerably more than the majority of players in its field. At almost a fraction of the price, you can snag other venerable true wireless headphones with almost equal performance and functionality – like the
Apple AirPods
,
Sony WF-1000X
, and
Jaybird Run
. If price isn't an issue, it's definitely something worth looking into, but for everyone else, you might want to consider some of those other options we mentioned.