Samsung Gear IconX 2018 headphones Review
20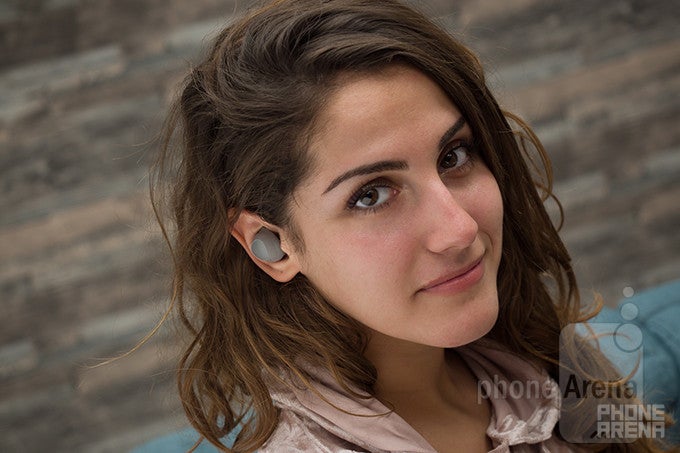 Samsung was among the first companies to join the truly wireless headphones party with its Gear IconX last year. For the uninitiated, we use the term "truly wireless" to describe this new type of Bluetooth earphones that lack even a single wire to connect the two buds – like Apple's AirPods.
So, this year Samsung is back with a new edition of the Gear IconX earbuds, and with that come a few welcome changes to the product.
Mostly discreet looks, but far from a fashion accessory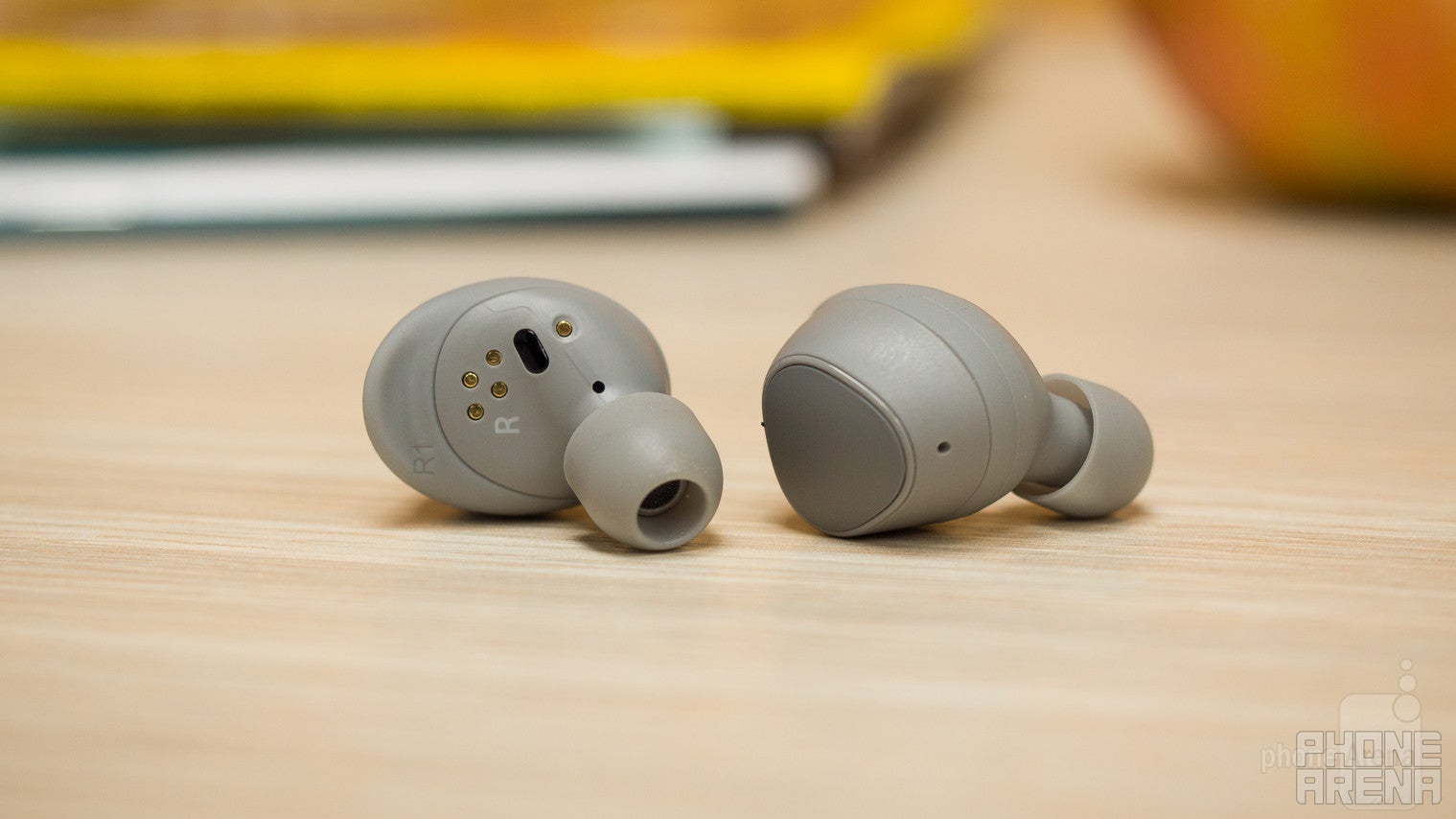 The styling of the IconX 2018 is very similar to that of last year's model. They don't have the long 'stems' of Apple's AirPods, but are generally chubbier. Available are three distinct colors: black, gray, and pink. This time, all variants have uniform color – they lack the contrasting accents found on the previous models; and depending on your taste, this may be a good or a bad thing.
If you haven't had the chance to use truly wireless headphones so far, you may be wary of how you're going to look with such a model. In the case of the Samsung Gear IconX 2018, we'd say they don't look too weird, although they sure won't help you appear like a better catch than you already are.
Fit & comfort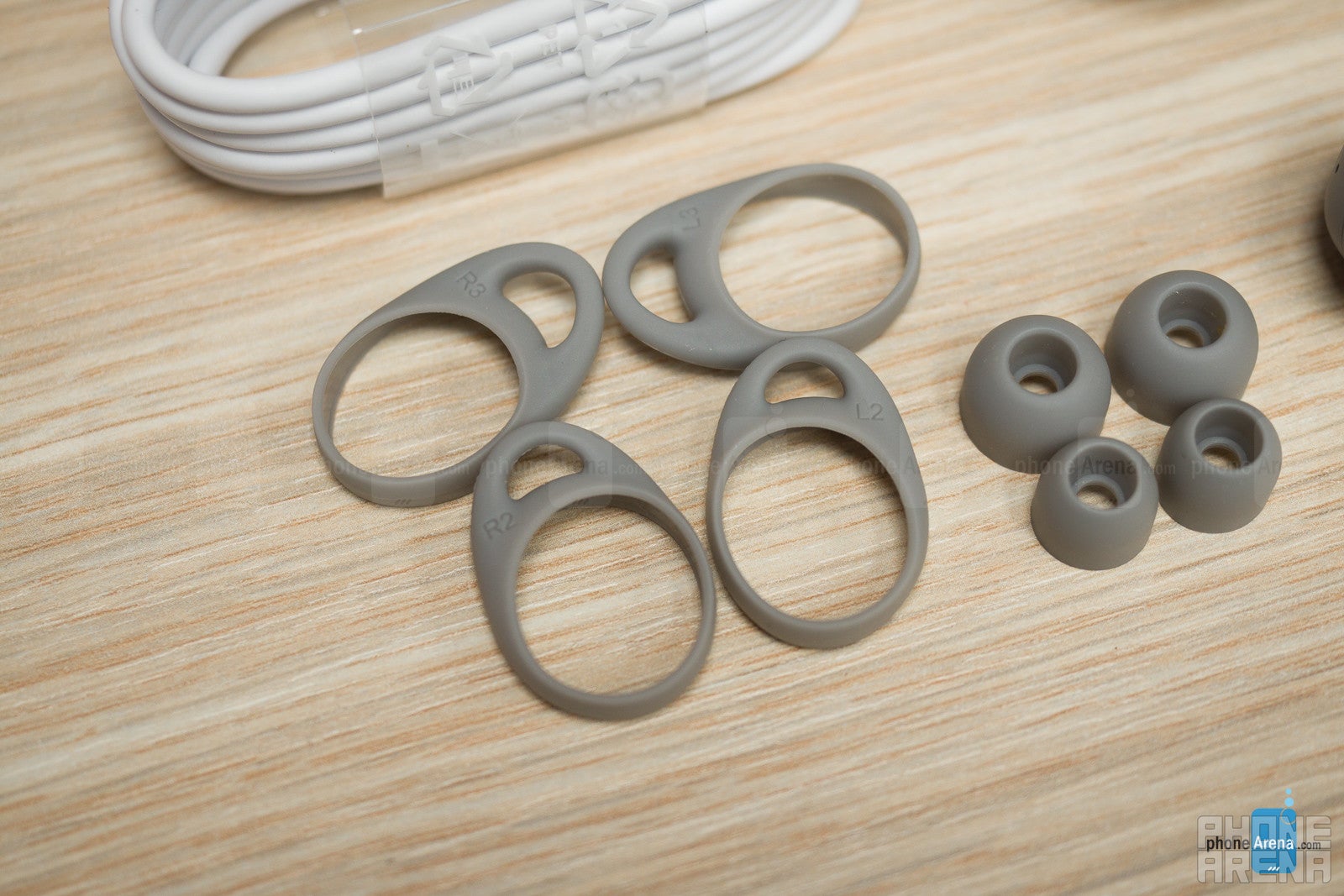 The IconX 2018 comes with a choice of three different ear gel and ear hook sizes. This should be enough flexibility to find a combination that works well on you. The fit is generally quite tight, which is good if you'll be using them during workout sessions, as they will not slip out of your ears. On the flip side, they are in no way as comfortable to wear as the Apple AirPods. The IconX are fine for a one-hour jogging session, but they may start feeling painful or otherwise inconvenient with longer usage.
There's quite a bit of versatility in terms of the built-in control pads in each earbud. You can set up different kinds of taps or slides to control your playback or other functions, which is all great, if a bit prone to accidental taps. For example, if you just want to slightly reposition an earbud to make it more comfortable, it may easily mistake this as a tap. Nothing too much to worry about.
Charging case troubles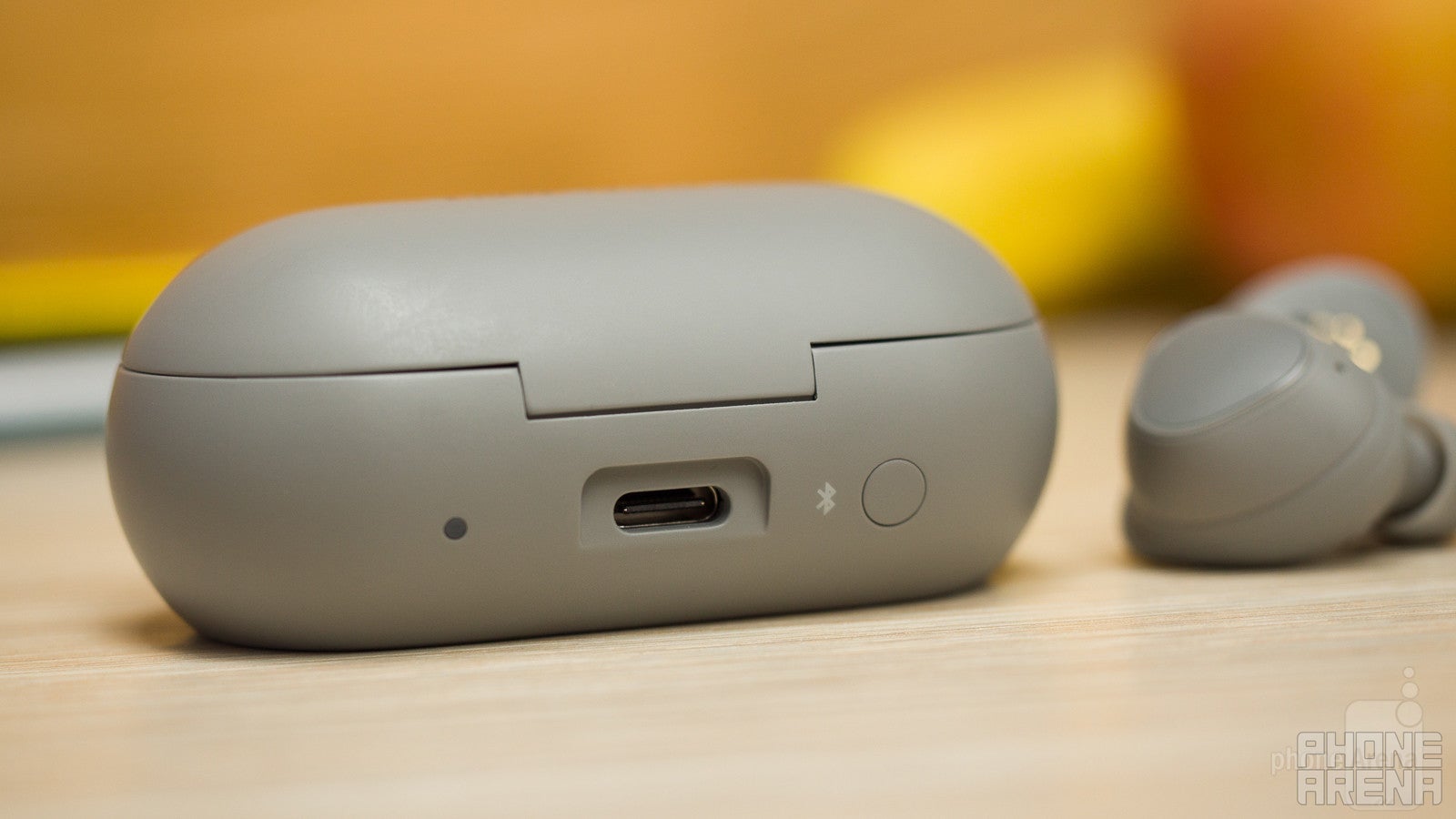 As is customary for truly wireless earphones, the Gear IconX 2018 come with a carrying case that also serves to charge them. The case itself is nothing to marvel at – it's in the same color as the earbuds, and frankly, it's not the best execution we've seen.
For starters, it's relatively big, way bigger than the AirPods' case. Then, the opening mechanism doesn't always work too well – the spring fails to open the lid fully at times, meaning that you'll often need to fiddle with it. This may sound like nitpicking, but keep in mind we're dealing with a $200 product. Finally, in addition to the bulkier size and imperfect opening mechanism, the charging case holds enough juice for just about one full charge of the IconX 2018. In comparison, the way more compact AirPods case holds almost 4 additional full charges.
Battery life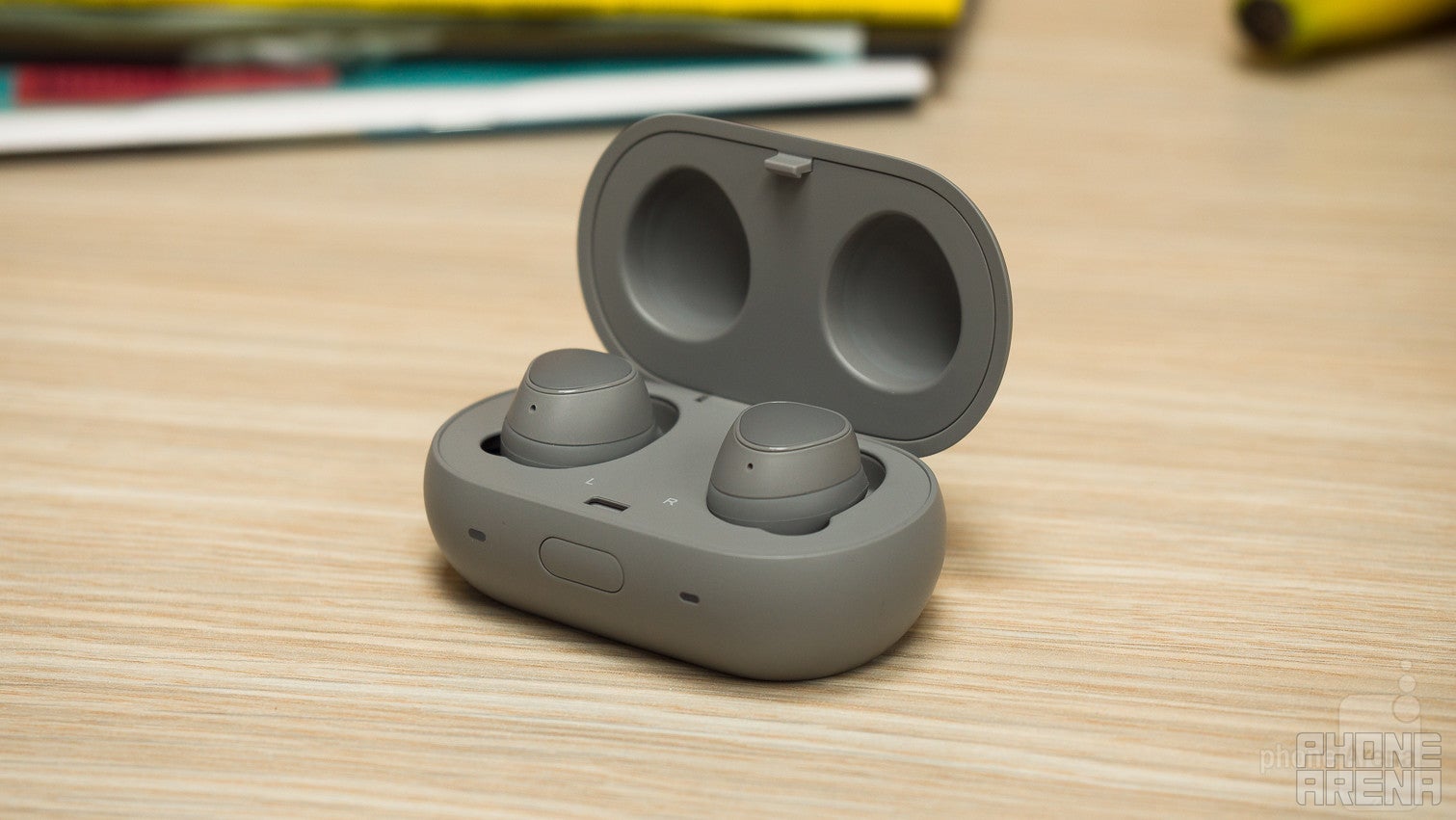 Speaking of charges, the Gear IconX 2018 edition brings a huge improvement in terms of battery life, compared to last year's model. If you're streaming music over Bluetooth, the new IconX will last for about 5 hours on a single charge, which equals the AirPods' battery life. Last year's model could do only an hour and a half.
One of the cool features of the IconX is they have onboard memory, almost 4 GB, which allows you to store music right there on these tiny earbuds. This is great if you want to go running — or practice any long-distance sport — and don't want to bring your phone with you. In this mode, the IconX 2018 can actually go for up to 7 hours non-stop.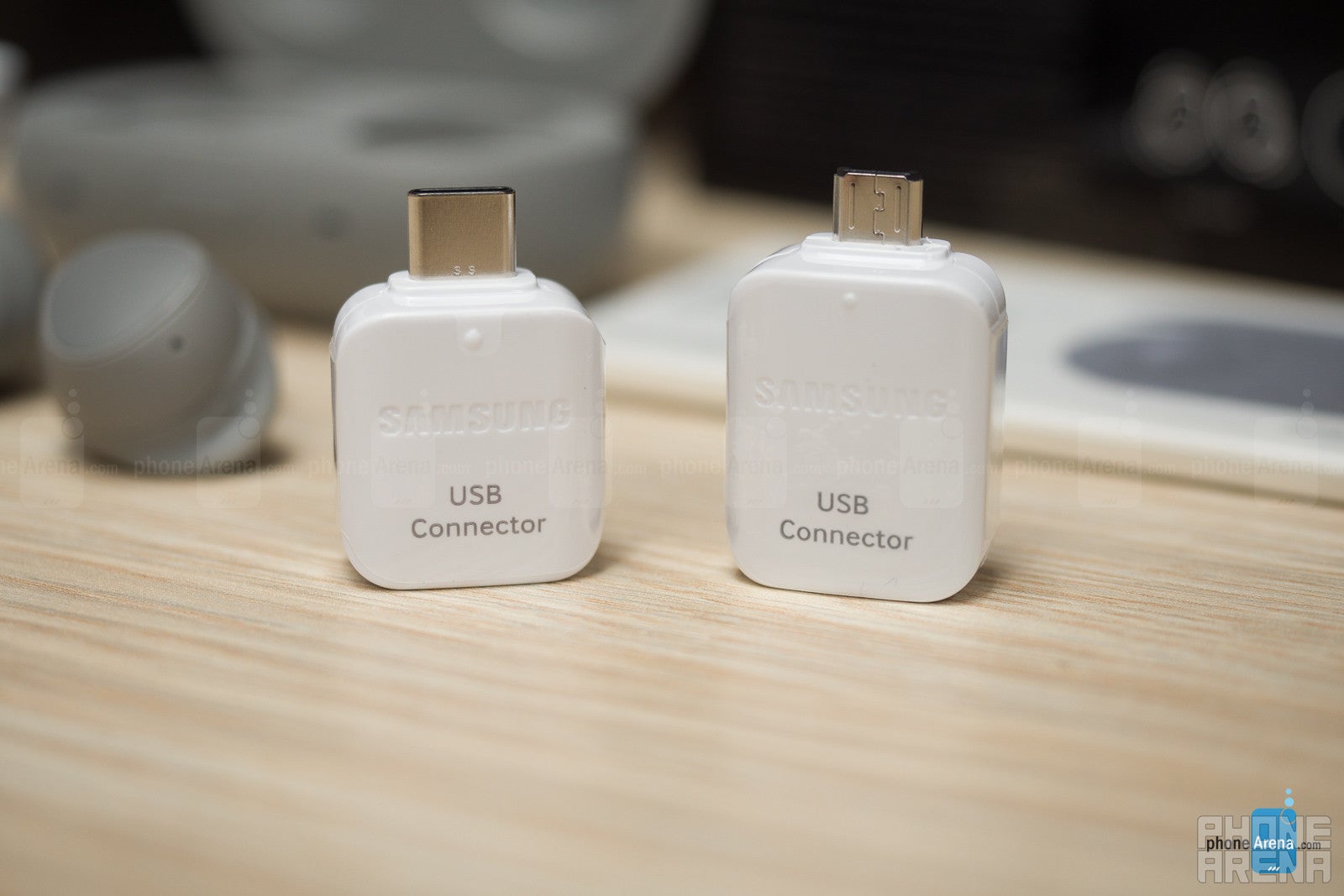 While this is all great, the small battery reserve you can keep in the charging case (just 1 extra charge) is still a serious inconvenience. It means you'll regularly have to think about the battery life of one more device.
The charging case does offer fast charging, with Samsung promising up to an hour of listening time after just 10 minutes of charging. While this may sound like a good offer, it doesn't seem as impressive when compared to the AirPods, which offer 3 hours of music after just 15 minutes in the case.
Sound quality is good for athletes, bad for connoisseurs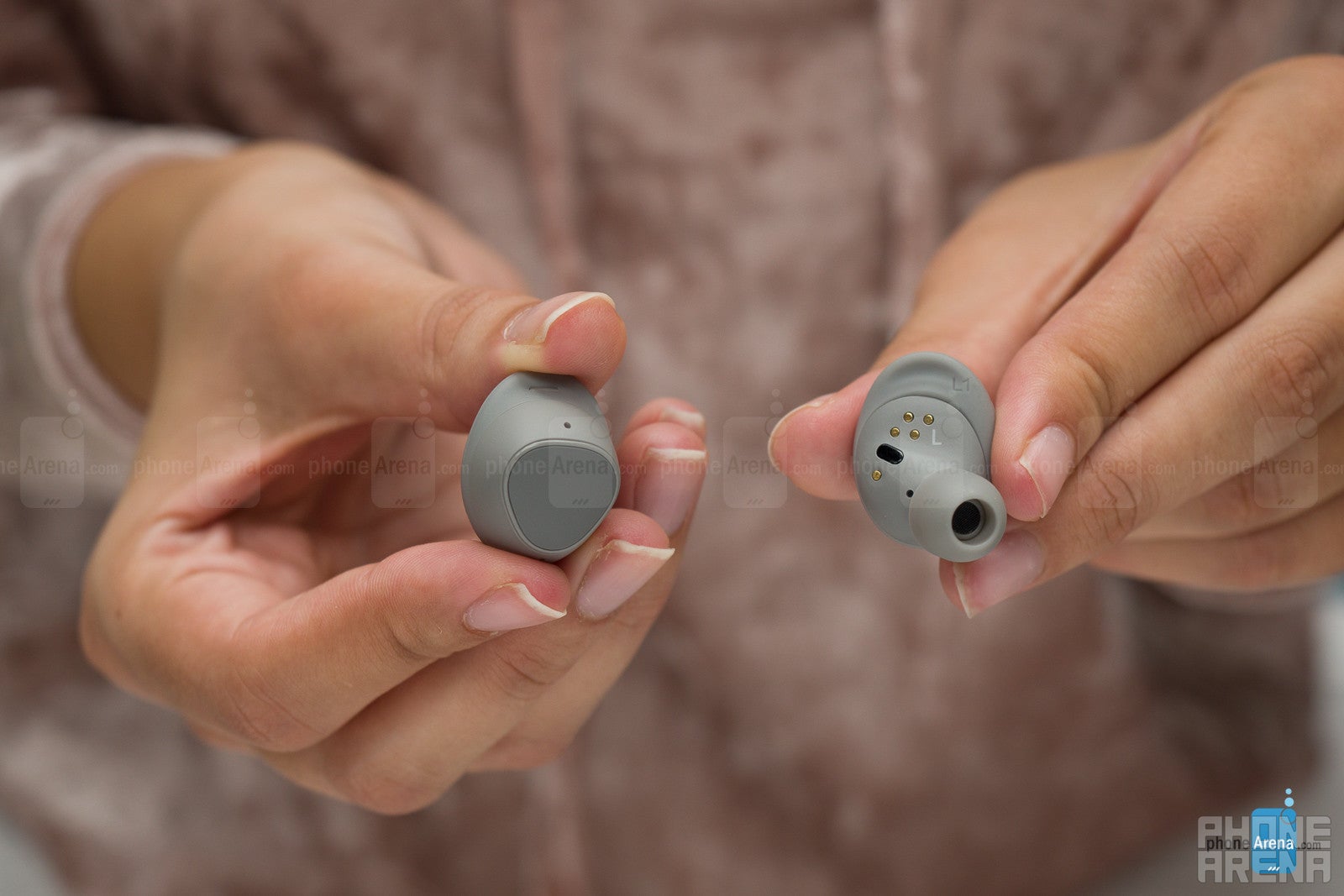 The tight fit of the IconX 2018 allows for good depth and clarity when it comes to audio quality. The earphones generally sound good, probably on par with Apple's AirPods. The Samsung Gear IconX 2018 are actually a bit more present, with tighter lows and more pronounced highs, but there's also a bit of noisiness that can be heard if you listen attentively.
Overall, between the in-ear discomfort and excessive "colorization" of the sound, these aren't headphones to truly appreciate music with – they would be much better if seen as a sports accessory.
The sports coach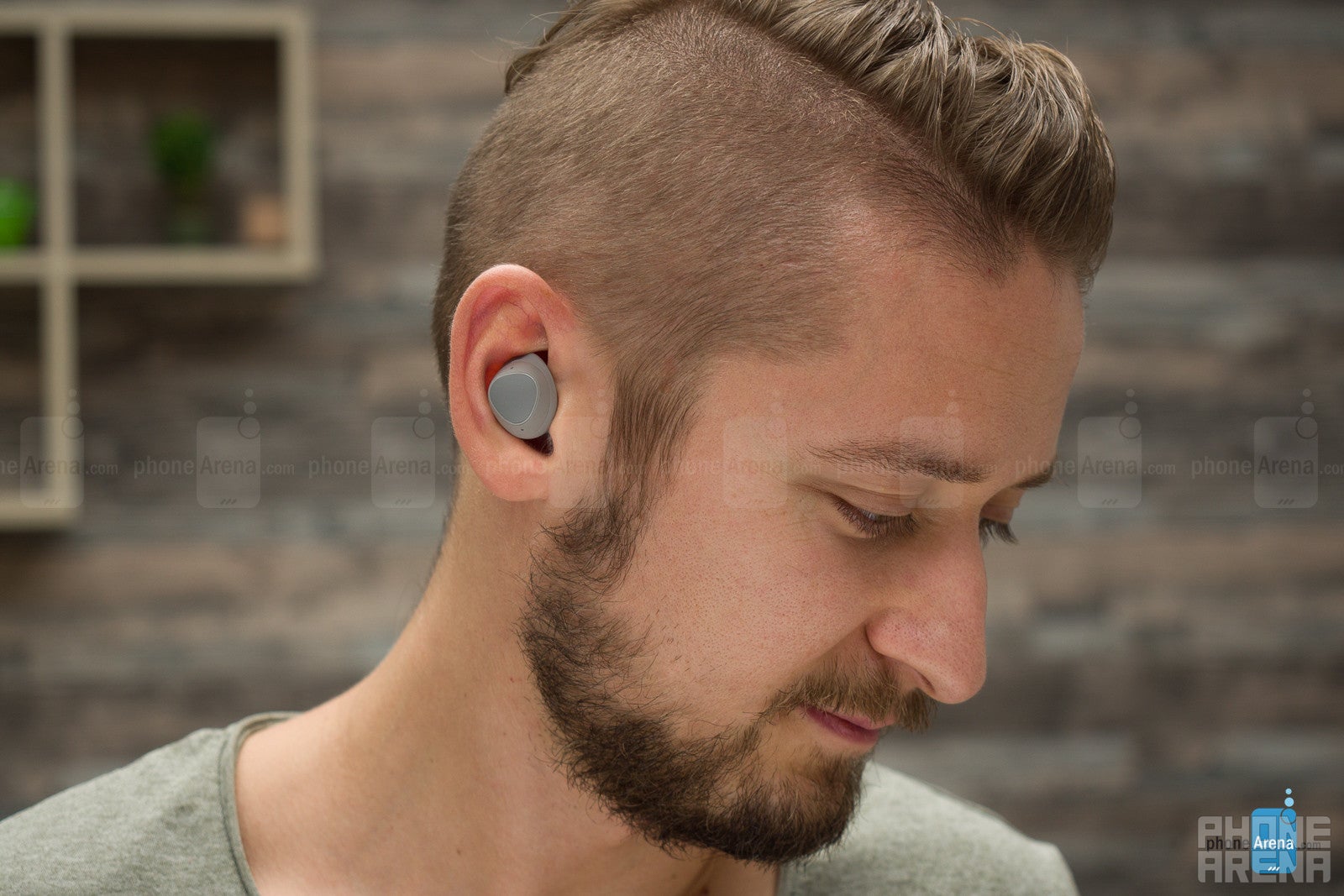 Compared to last year's IconX, the 2018 edition has lost the heart rate sensor, but gotten a new audio coach that urges you to excercise and attempts to motivate you with basic messages like "go after your goal; believe in yourself". These mostly come off as cheesy and naive, but hey, it's always good to have someone around for company. Even if it's a repetitive, annoying coach.
Anyway, the IconX 2018 will keep track of basic data during your running sessions, such as time, distance, and calories burned, and of course, this info gets synced with the Samsung Health app on your smartphone.
UPDATE [April 10, 2018]
: Samsung's newest software update for the IconX 2018 has added a bunch of new features to the earbuds. One of the more prominent ones are the new EQ presets that you can choose from the Gear app. The EQ presets are the standard affair, but it's a nice touch that those get stored on the IconX's own memory, so the sound characteristics will be preserved, even if you're listening in standalone mode (not streaming from the phone). Next up, users can now configure the exactly level of ambient noise they'd like to hear, plus there's an option to specifically hear human voices while wearing the earphones and listening to music. Transferring song files to the memory of the IconX 2018 is now much easier, because it can be done wirelessly, and finally, there's a new setting allowing you to lock the IconX's touchpads to prevent accidental touches.
The Samsung Gear IconX 2018 is a good set of truly wireless headphones. They offer reasonable audio quality, while the 5-hour battery life makes sure you won't be left without an inspiring soundtrack during your workouts.
The design and tight fit of the IconX 2018, however, mean they probably won't feel too convenient for prolonged periods. This, together with the subpar charging case and the relatively steep $200 price, makes the IconX a product we can't whole-heartedly recommend. If you have a Galaxy smartphone and maybe some other Samsung products in your life, and are looking for a pair of truly wireless earphones, then going for the Gear IconX 2018 will probably feel appropriate. If you live outside the Samsung ecosystem, though, we would suggest that you look at some of the more affordable options out there, including the wonderful AirPods, which go for $159.
Recommended Stories