The number of monthly users jumped 54% since SwiftKey became free
13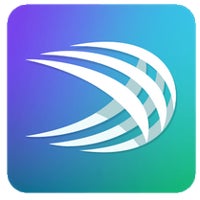 Last month,
one of the few paid Android apps with a successful track record, became a free app
. SwiftKey, the third party QWERTY keyboard, dropped its $4 price tag and became a free download. How did that work out for SwiftKey? Monthly use of its QWERTY keyboard has risen 54% since the decision was made to become free.
While SwiftKey became a freemium app, that means that it is offering some in-app premium features. For example, those who download the app can now install premium themes. 12 million free and premium themes were downloaded since SwiftKey became free.
Like any other freemium app, SwiftKey was hoping that by making it free to install, it could generate a large user base that would be interested in buying premium extras like themes. The app's CMO, Jeff Braidwood, noted the difference in how the third party keyboard is looked at since cutting the price. "
Before, we were kind of like the Mercedes Benz of keyboards, now it's a very different challenge
," said the executive.
If having to pay for the SwiftKey keyboard turned you off before from downloading it, now you have no excuse not to give SwiftKey a shot. Check out the highly regarded third party QWERTY at the Google Play Store.
source:
VentureBeat