The Samsung Galaxy S23 could still be more expensive outside of the US
We may earn a commission if you make a purchase from the links on this page.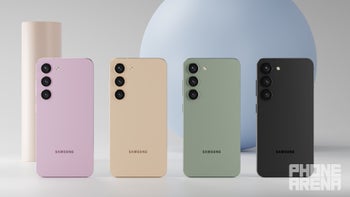 With the launch of the
Samsung Galaxy S23
lineup fast approaching more and more people are asking a crucial question. Namely, how much will
Samsung
's flagship series cost? While we still have no definitive answer, the latest leaks paint an interesting picture.
Firstly, it seems Samsung will not be increasing the prices of its flagship smartphones in the US. This is extremely important in order for them to have a competitive edge over Apple's
iPhone 14
lineup. But the situation outside of the US could be very different according to a new leak from today.
A table showcasing the purported prices of the Galaxy S23 family across all configurations was brought forward in a
tweet
, which was subsequently covered by Sammobile in
a dedicated article
.
Based on the information, the vanilla Galaxy S23 will start at ₩1,155,000 ($931), the bigger Galaxy S23 Plus - at ₩1,353,000 ($1,091), while the base version of the premium Galaxy S23 Ultra will cost a whopping ₩1,599,400 ($1,290).
These numbers align (but do not entirely match) with previous rumors indicating the change in prices that Samsung is purportedly implementing. Earlier this month, a somewhat sketchy
rumor
surfaced online which claims that Samsung will be increasing the prices of the S23 series by about 10-20%.
It should be noted that this strategy could apply only to South Korea, where Samsung reigns supreme. Outside of its home country, Samsung could be playing a very different game, especially in light of the troubling fiscal quarters ahead of the company.
For reference, Samsung has acknowledged the lackluster commercial performance of the
Galaxy S22
, and the fact that the company is losing ground to
Apple
in the premium and ultra-premium market segments.
Thus, the Korean tech giant has ostensibly adopted a new strategy that emphasizes competitiveness over profits. Whether that will be enough for the Galaxy S23 to succeed, where its predecessor failed, remains to be seen.