The Pixel 3a is a completely new kind of a budget Android phone
35
This article may contain personal views and opinion from the author.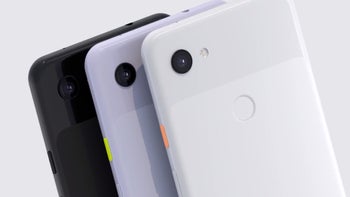 Just like that, the
Google Pixel 3a is here
and it has changed affordable Android phones in one fell swoop.
And I don't mean this lightly: the Pixel 3a is a monumental change and it could become the one phone you can safely recommend to everyone this year.
And here is why: it focuses on bringing the best camera experience and the best software experience, NOT the best looks. It's not about the looks, it's about the substance. And this is the exact opposite of every affordable phone currently out there!
The Exact Opposite of other affordable phones
Take the more expensive Galaxy A50, for instance, a great-looking phone, but a decidedly mediocre camera that borders on useless at night, a not very reliable in-screen fingerprint reader, and very unlikely chances of it getting software updates in the future. It's not about this one particular model: it's about all phones in the $300 to $500 price range, and even with more expensive phone. Heck, even flagship, $1,000 Android phones get updates much later than this $400 phone would!
Yes, the Pixel 3a has the big bezels and it looks a bit outdated, but it simply has no alternative if you want a cheap phone with that experience. This is a big change.
Here are the three pillars of success, the things that make the Pixel 3a a fundamentally different kind of a budget phone:
1. Flagship-grade camera
2. Three guaranteed major software updates (Android 10 Q, Android 11 R, Android 12 S)
3. Google software optimizations for buttery smooth performance
Like a Nexus, only better
In many ways, the Pixel 3a is the return of the Google Nexus that we all missed so much: an affordable phone with a clean Android experience, prompt software updates and a touch of Google magic when it comes to speed and smoothness of operation.
But I think it's even better than a Nexus: while the Nexus series featured the best processor in exchange for mediocre cameras, the Pixel 3a has a top-notch camera AND a very good (but not top-notch) processor. I know far more people that would settle for a slightly slower than flagship processor in exchange for a great camera, and I bet you do too.
Only Google could have made the Pixel 3a
There is one more thought that kept occurring in my mind: just like the Nexus, only Google could have made an affordable phone as awesome as the Pixel 3a.
It has the "luxury" of not having to worry about cannibalizing some $1,000 flagship phone that it is also trying to sell (it has the Pixel, but it does not really seem to care about it that much and sells it on few carriers and without much success). It has the luxury of not having hardware be its main business. It has the luxury of not having to chase hardware profits that you could only achieve with overpriced phones.
That might be bad news for other phone makers, but it's absolutely great news for customers all across the world.
As for me? The Pixel 3a is the phone I would love to try next and most importantly, the phone I would easily recommend to a bunch of non-techie friends who roll their eyes every time I tell them they should spend a $1,000 if they want a phone that takes great photos.