What Google is telling app developers to do will make the Play Store look better
14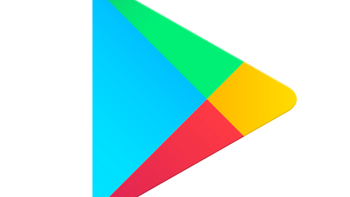 So just what is a squircle, you might ask. It is a shape that is in between a circle and a square. It features rounded corners and straight sides, top and bottom.
According to the latest Android Developers Blog
, new app icons for the Google Play Store will use the squircle shape They will remain 512 x 512 in size, but transparent backgrounds will no longer be accepted. Rounded corners and drop shadows will be applied to these icons.
The icon changes will be seen in the Google Play Store for Android and Chrome OS only. You will not see this change on apps listed in the Google Play Store for Android TV, Wear OS and Android Auto.
Starting early next month, developers can start uploading their new icons and Google will tell developers if their submissions meet the new specifications. On May 1st, any new icons must use the squircle shape, and on June 24th, original icons will be switched to the new legacy mode. The latter is a squircle shaped icon with an original circle design inside it. Doing this will allow both old and new icons to use the squircle design.

Examples of original icon, new icon in squircle, and original icon in legacy mode
So what is the reason for making this change? Google says that it wants to "provide a more unified and consistent look and feel for Google Play," which it says will provide a "higher quality user experience." Not that it won't do anything for the app developers. Google says this consistent icon appearance will help it better showcase developers' games and apps.
Google suggests that developers update and upload their new icons as soon as possible to make sure that they meet the new specifications for the Play Store. Speaking of new things for Android users,
the first Android Q beta has been released for those owning any Pixel handset
including the first gen models. Certain Android phones will be able to install future beta builds with the final build dropping in the third quarter of this year. Overall, Google expects to release six beta versions of Android Q between now and this summer.
Recommended Stories