The Google Pixel does not exist
93
This article may contain personal views and opinion from the author.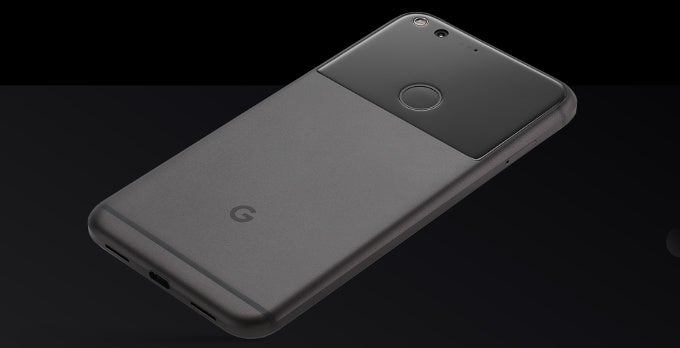 The
Google Pixel
, the best Android phone if you ask the majority of tech gurus, does not exist.
It is a delusion, an Android fan's mirage.
It is vaporware.
Vaporware definition: software or hardware that has been advertised but is not yet available to buy, either because it is only a concept or because it is still being written or designed.
The phone that Google launched in early October 2016, some six months ago, and was widely seen as a rival to the Apple iPhone and Samsung Galaxy is simply not available on the one place, where it should be in plentiful supply: the Google Store. To be perfectly exact, the Google Pixel and Pixel XL technically are available, it is just that you have to wait more than a month to actually get one. Six months after the launch of the phone it is abundantly clear that such depressingly long shipping times cannot be blamed on shortage of inventory or any other technicality, but the only logical conclusion left to make is that it is Google itself that is not willing to make the Pixel.
And it has been like this for months. Here are the shipping times shown on the Google Store for various Pixel models today, at the end of March 2017:
Google Pixel Very Silver - out of stock
Google Pixel Quite Black - ships in 5 to 6 weeks
Google Pixel Really Blue - out of stock
*(All 128 GB Pixel models unavailable or out of stock)
Google Pixel XL Very Silver - 32 GB ships in 4 to 5 weeks / 128 GB ships in 5 to 6 weeks
Google Pixel Quite Black - 32 GB no shipping estimate / 128 GB ships in 5 to 6 weeks
Google Pixel Really Blue - out of stock
The Really Blue model is admittedly the only 'limited' edition among all of these models.
Thanks, Google, for making the best Android phone... but not actually selling it
But who would wait an average of 5 weeks for a phone? We can imagine a handful of enthusiasts, but not many more. All of this leaves us with one conclusion: the Google Pixel remains a mirage, the unicorn of Android phones. The Pixel is widely seen as the best performing Android phone, with smoothness that other Android devices simply cannot reach, and with an excellent camera that is widely considered the best on a phone (it's arguable, but it's certainly among the very best out there).
So... thanks, Google, for making the best Android phone, but not actually selling it. Smooth move!
Meanwhile, feel free to let us know your thoughts on why you think this is happening: is it Google realizing that it does not want to scare its darling vendors like Samsung and LG with some solid competition? Is it low demand? Or some completely different reason?