Thanks to 7 Plus, Apple topped Q4 smartphone sales, can you guess with which other iPhone it beat Samsung?
78
In the October-December period of last year, a perfect storm catapulted Apple to become the
world's largest smartphone vendor
. Apple beat Samsung by a hair, shipping 78.3 million iPhones in the holiday quarter, against 77.5 million for the Korean conglomerate.
Granted, it took a
bungled Note 7 battery pack
, and a lot of new customers for Apple who came attracted by the inventive dual camera set of the
iPhone 7 Plus
, but who's to say that this won't be replicated again n Q4 2017 with the eventual launch of an
OLED iPhone 8
, too. Given that Apple also scored the
highest average selling price
of its iPhone roster ever - $695 - it's not hard to deduce why it made nearly $18 billion in profits, the highest quarterly result ever recorded by a public company.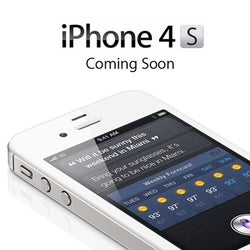 A jaw-dropping achievement as Apple's Q4 smartphone sales volumes may be, given that it mainly sells high-end, expensive handsets, it's not the first time that the team from Cupertino beats the one from Seoul in smartphone sales. Can you guess when was the only other quarter when this happened? Yep, Q4 of 2011, when the
iPhone 4s
brought along Siri for the ride, while Samsung was in only the second edition of its flagship line with the
Galaxy S II
. Samsung moved 36 million smartphones that quarter (and a whole lot of feature phones), while Apple went for the holiday kill with 37 million.
Thank you, Siri, can you tell us the Q4 2017 numbers now?