Teen tried in vain to warn Apple about FaceTime bug
12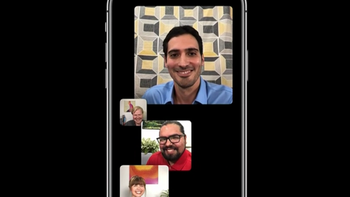 While Apple makes it sound as though they are just hearing about this issue with FaceTime now,
The Wall Street Journal said on Tuesday
that a 14-year old high school student in Arizona tried for more than a week to warn Apple about the problem. Grant Thompson, the teenager, and his mom Michele discovered the problem on January 20th and started posting about it on Facebook and Twitter. But the pair found it impossible to reach anyone at the company. "Short of smoke signals, I was trying every method that someone could use to get a hold of someone at Apple," said Ms. Thompson.
Grant discovered the bug while setting up a FaceTime group video chat with friends before they were to start a session of popular video game Fortnite. The teen noticed that he could hear the audio of his friends as he added them to the video chat, even before they accepted the invitation to join the group. That led Grant and his mom to send a now-deleted tweet to Apple CEO Tim Cook last Monday, January 21st. The next day, Michele, an attorney, called and faxed Apple. The same day, she received a call from customer service. The rep told her that unless she was registered as a developer, there was nothing she could do.
So Grant's mom registered as a developer to report the issue, hoping to help her son reap the rewards of being the first to report the FaceTime bug. Why? Well over the last few years Apple has paid developers who reported to them important software issues. Last Friday, she emailed Apple a description of the problem along with a link to a YouTube video she made with her son that revealed the bug.
Michele doesn't know how Apple discovered the issue with FaceTime that caused it to disable the video chat feature. As for getting rewarded from Apple, she isn't sure whether the company will send her and Grant a check, or even acknowledge that they tried to warn Apple about the bug.