FaceTime bug lets iPhone users eavesdrop on persons they're calling
22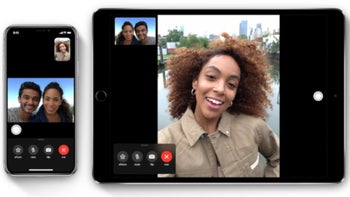 UPDATE
: Apple has temporarily taken down FaceTime until it fixes the issue. You are no longer required to disable the feature from the Setting menu since FaceTime is now offline. An update that should address the privacy problem is scheduled for later this week.
It appears that Apple inadvertently introduced a FaceTime bug with the
release of iOS 12.1
late last year. The issue was recently discovered and while it definitely poses a major privacy problem, Apple won't be able to fix it until later this week.
The bug allows iPhone and iPad users to eavesdrop on someone they call using FaceTime,
9to5Mac
reports. Basically, when you call someone using FaceTime, you will immediately hear the audio coming from the other phone/tablet even if that person hasn't answered the call yet.
Of course, that person can hear you as well, but only if it's aware that a
FaceTime call
is in progress. Even so, the person called will definitely be caught off-guard whenever it receives a FaceTime call, so the best way to prevent that from happening is to completely disable the feature until Apple fixes it "
later this week
."
In order to trigger the FaceTime bug, you have to start a call, add a person, and choose your own phone number when prompted, thus you'll start a group call even if the other person's phone is still ringing.
The issue affects any pair of iPhones running iOS 12.1 or later, but also calls made to Macs using Mojave. You can disable FaceTime on your iPhone by heading to Settings and toggle the FaceTime icon to gray.