Tag Heuer smartwatch coming in November with a hefty price tag
13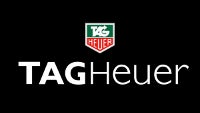 TAG Heuer chief Jean-Claude Biver couldn't stand the Apple Watch when it first was unveiled last September. He
called it feminine and said it had no sex appeal
. But over time, the Apple Watch grew on him. By January,
he talked about purchasing an Apple Watch
, calling it "
a fantastic product, an incredible achievement
." He sees the Apple Watch getting youngsters interested in timepieces, leading to higher sales of traditional watches.
But traditional is not what Biver is looking to promote at this moment. The watch division of LVMH has announced that it will start to sell its first smartwatch this November, priced at $1400. Back in January, the executive made it clear that TAG Heuer would need help with the technological aspects of a smartwatch since producing such a timepiece is much different than making a traditional one. So TAG Heuer went out and partnered with Google and Intel. You'd be hard pressed to find two better tech companies to work with on such a project.
No specs have been revealed. One area where the TAG Heuer smartwatch will be more than competitive is with the battery life. The device is said to go 40 hours between charges, which tops the battery life on the Apple Watch and those timepieces powered by Android Wear.
TAG Heuer's Biver said previously that he wants the company's smartwach to be considered "Swiss Made" which means that more than 50% of the parts must be manufactured in Switzerland. Considering that the company is heavily relying on its partners to come up with the technology for the device, TAG Heuer's smartwatch might not be able to brag about being home-grown.
source:
Bloomberg
Recommended Stories