Two huge issues now threaten the T-Mobile-Sprint merger
8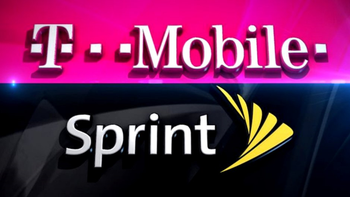 While some reports say that Dish has obtained financing to complete the deal, others who know Ergen say that he is weeks or even months away from finalizing a purchase of Boost Mobile. Apparently, the executive is willing to wait out T-Mobile and Sprint in order to get a better deal on the purchase of Boost. But this could obviously throw a monkey wrench into the plans of the two major carriers to complete their $26.5 billion transaction. The Justice Department is concerned that by cutting the number of major U.S. wireless operators to three from four, consumers would end up paying more for wireless service. So the regulatory agency's antitrust chief, Makan Delrahim, met with T-Mobile and Sprint offering them the chance to get approval for the merger under the condition that they sell off MetroPCS, Boost Mobile or Virgin Mobile along with some wireless spectrum.
UPDATE:
Four more state attorneys general have joined the original nine in a lawsuit filed in federal court that seeks to block the T-Mobile-Sprint merger. The trial might not start until October, and if a request for a temporary restraining order is granted by the judge, the deal will not close untiol a trial is completed. That could end up delaying the closing of the merger until late 2019 or even push it into 2020.
T-Mobile and Sprint had already agreed to sell Boost to help placate the FCC, and originally there was talk that
Amazon was interested in the pre-paid carrier
. And it still might be, especially if Ergen decides to hold back on a purchase of Boost in an attempt to get a better price. But Dish would be a better fit; it already owns some low-frequency 600MHz spectrum that it purchased two years ago. T-Mobile is currently using spectrum in the same band to help build a nationwide 5G network, but says that it needs Sprint's mid-band 2.5GHz spectrum to make the task easier and faster to complete. The wireless provider's CEO, John Legere, wrote a lengthy piece on Thursday about
how important a T-Mobile-Sprint merger is to the U.S.
A merged T-Mobile-Sprint would be in a great position to build a national 5G network using its sub-6GHz spectrum. These airwaves travel farther than the ultra-high band mmWave spectrum that Verizon plans on using exclusively. Legere writes that the merger needs to be approved so that the U.S. can grab and maintain a global leadership position in the upcoming 5G economy.
A temporary restraining order against the merger could be issued as soon as Friday

Investment banking firm Goldman Sachs, hired by T-Mobile and Sprint to help sell Boost Mobile, is still days away from distributing material to prospective Boost buyers. Besides Dish and possibly Amazon, other companies interested are believed to include cable firms Comcast and Altice. Comcast already owns Xfinity Mobile, an MVNO that uses Verizon's 4G LTE network.

Besides a possible delay in a purchase of Boost Mobile by Dish, some other bad news is reportedly coming T-Mobile and Sprint's way. A federal judge in Manhattan is expected to issue a temporary restraining order that would block the T-Mobile-Sprint merger until a trial is completed. The attorneys general from nine states and the District of Columbia
have sued to block the deal
. Experts say that T-Mobile and Sprint would have a better chance of winning the suit if they could show that a new competitor is being created with the purchase of Boost Mobile.