Microsoft adds new search option in SwiftKey for Android beta
3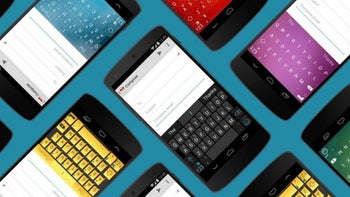 Contrary to what anyone might have thought, the first thing
Microsoft did after buying the SwiftKey app
was to NOT add its Bing search app inside. For whatever reasons, Microsoft has decided that it's not a good idea to push SwiftKey users into using Bing to search for stuff.
However, the
latest update
changes things a little bit, as Microsoft introduced a new way to search for anything without having to leave
SwiftKey
. The latest version of the beta app features a dedicated Bing button, which allows users to search directly from the keyboard, as well as capture, crop, and send a screenshot or share the URL.
This is the most important change included in the update, but there are others that might be of interest to some of SwiftKey users, which is why we're listing them below:
New Arabic Layout
Jawi script layout for Malay
New Pinyin 12-key layout
You can now type in: msa_MY: Malay (Jawi)
Being able to search via Bing directly in a keyboard app is a feature that
Gboard users
are already familiar with, so it's nice to know that the functionality is expanded to additional apps.