Stories you shouldn't have missed this week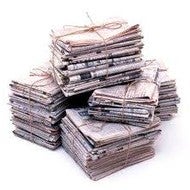 Once again, we have put together all of the past week's most interesting stories for your reading enjoyment. We have spicy rumors, intriguing leaks, great-looking photos taken with an upcoming Sony smartphone, and a bunch of other read-worthy news. To start, what is said to be the chassis for the next iPhone was shown on video a few days ago. Of course, nobody knows whether this is exactly what the device will look like, yet taking a look at the leak should do no harm. What was also leaked were a couple of smartphones from Samsung - Snapdragon S4 powered devices running Windows Phone 8. Expect seeing them on the market before the year's end. Speaking of Samsung, the company is working on a tablet with a high-resolution display, as indicated by details contained within several court filings.
For more information about these and other interesting stories, just follow the links we have provided below.