Spreadsheet reportedly reveals that the Apple iPhone 7 will be available with 256GB of flash memory
38
Get the salt ready, because you are going to need at least a grain of it to take with this story. A tweet disseminated by
@the_malignant
shows what is claimed to be a spreadsheet belonging to an Apple supplier. While the Apple iPhone name isn't mentioned anywhere on the spreadsheet, the document supposedly shows that the
Apple iPhone 7
's base model will feature 32GB of internal storage. That would be double the 16GB of memory that has been the lowest amount of internal storage on the iPhone since the
Apple iPhone 5
.
According to the image, it appears that after 32GB, the iPhone 7 will be available with 128GB of native storage, followed by a version with 256GB of internal memory. And the flash memory chip will be provided by Toshiba, if this spreadsheet is legitimate. Because Apple has never included a microSD slot on the iPhone, that means that those buying the device need to have a good idea about how much memory they need.
Apple is expected to introduce its new phones on September 7th
, with pre-orders starting two days later. The
Apple iPhone 7
and
Apple iPhone 7 Plus
could
launch on September 23rd
.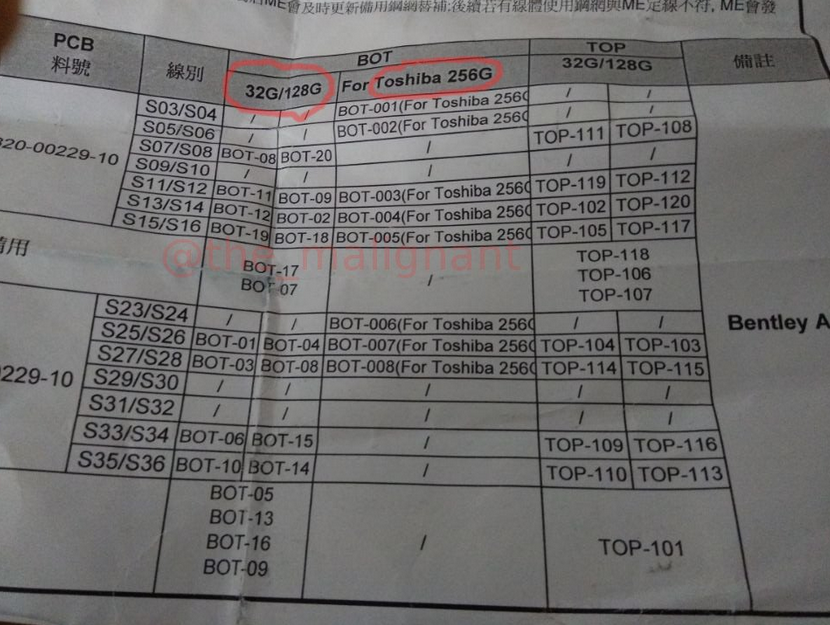 A spreadsheet, allegedly from an Apple supplier, could be revealing that there will be a version of the iPhone 7 with 256GB of native storage"
source:
@the_malignant