Sony Xperia Z3 users still suffering with pink blotch issue
40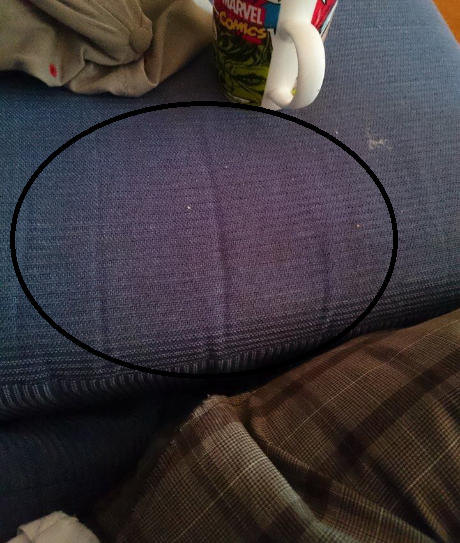 Pink blotches mar photo taken with the Sony Xperia Z3
Back in October, we told you that some owners of the
Sony Xperia Z3
and
Sony Xperia Z3 Compact
,
were seeing pink blotches in photographs they had snapped
using the rear camera on either model. Now, one of our loyal readers has sent us an image showing us that the annoying spots are still appearing on photos taken with the Xperia Z3.
According to our reader, he is on his second Xperia Z3, which is having the same issue as his original model. He notes that the pink spots don't seem to appear when pictures are taken outdoors, and do show up "
when photographing fairly uniform blocks of color
." Sony, he says, is blaming issues that the sensor on the camera has with color temperature, along with the diameter of the lens.
Sony is said to be telling owners of the two models to adjust the white balance on the camera settings, to eliminate the pink blotches. And while that apparently does help remove some of the spots, it comes at too high a cost as it leads to inaccurate color reproduction. And a factory reset apparently doesn't end the issue. Our reader eventually got his carrier to allow him to break his contract due to the problem. That means that he will soon be handing in his Sony Xperia Z3, but not before he snapped the accompanying picture.
Still seeing pink blotches on pictures snapped on your Sony Xperia Z3 or Xperia Z3 Compact? If so, tell us all about it by dropping your comments in the box below.
Thanks for the anonymous tip!