Sony Xperia Z1 (Honami) hands-on
85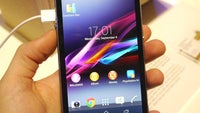 Introduction
Finally, the Honami! Or maybe we're supposed to call it the Xperia Z1 now... Anyways, this phone has made so many appearances in our news section during the last few months that we've gotten used to calling it the Honami. But all leaks and rumors should be put to rest now, as the Japanese company has officially introduced its new flagship smartphone.
The Sony Xperia Z1 is a very ambitious smartphone. It's not a secret that Sony has been having a very hard time on the smartphone market, but now the comapany hopes to turn things around with this new high-end product. Will it be capable of getting its message heard across the sea of Galaxies, however, that we don't know yet.
Design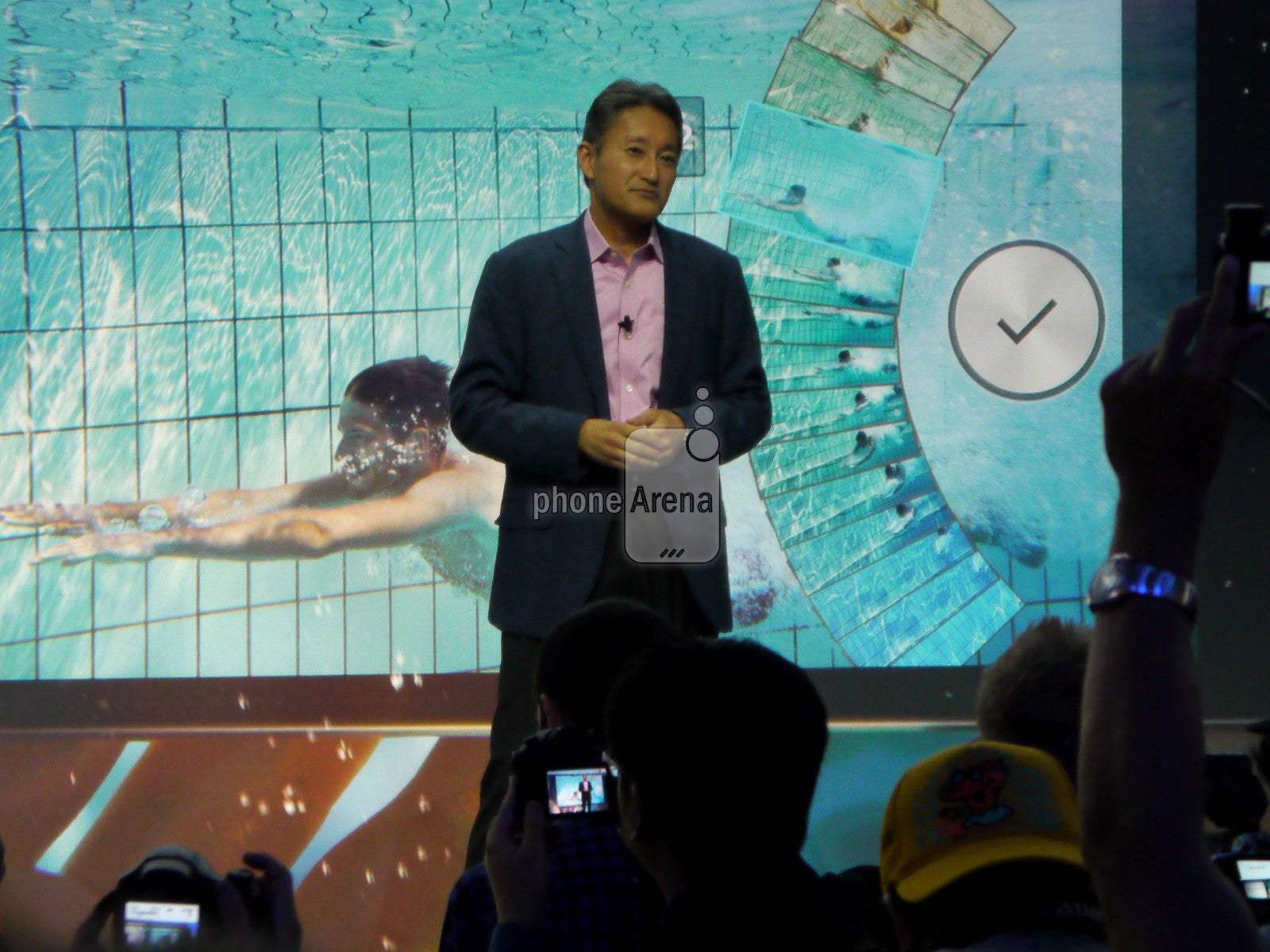 Sony CEO Kaz Hirai introduces the Xperia Z1.
Visually, the
Sony Xperia Z1
is very close to the Xperia Z. It retains the familiar rectangular shape of its predecessor, but adds a cool metallic frame around the sides for a more premium appearance and feel. The Honami (Z1, Z1, Z1...), is very thin, which is a good thing considering its bulkiness. On paper, the Xperia Z1 isn't so much bigger than something like the Galaxy S4, for example, but in reality it feels significantly larger due to its rectangular shape. On the plus side, the Sony Xperia Z1 feels like a very high-quality product, thanks to its classy glass-and-metal construction. The phone is also a looker! The clean, recrangular shape is giving the Honami a very minimalistic, yet luxurious-looing design.
An additional advantage of the Xperia Z1's exterior is that it has some water, shock and dust protection, which isn't found with most other Android flagship smartphones currently.
Display
Now that Sony has finally fixed its LCD displays with the so-called 'Triluminos' screen, which
first appeared in the Z Ultra phablet
, the Z1 has absolutely nothing to worry about when it comes to its display panel. It's the same Trilumios tech here, which delivers nicely warm and saturated colors, along with some pretty likable viewing angles. We can't really say too much about the screen quality at this point, but it seems to be perfectly competitive.
Resolution is, of course, 1080x1920 pixels, and with the 5" diagonal that makes for a wonderful pixel density of 443 ppi. Needless to say, everything looks incredibly crisp and clear on this display. In addition, Sony has utilized its X-Reality software engine which is used for enhancement of image and video content playback. It basically tweaks things such as the contast, colors and noise present in an image in order to make it more visually appealing. The feature does work and we enjoy viewing those X-Reality-enhanced photos and videos. True, the end-result may not be perfectly close to the original content, but the effect is worth it most of the time, and if you want to view your content as-is, you can always turn the X-Reality effect off.
Interface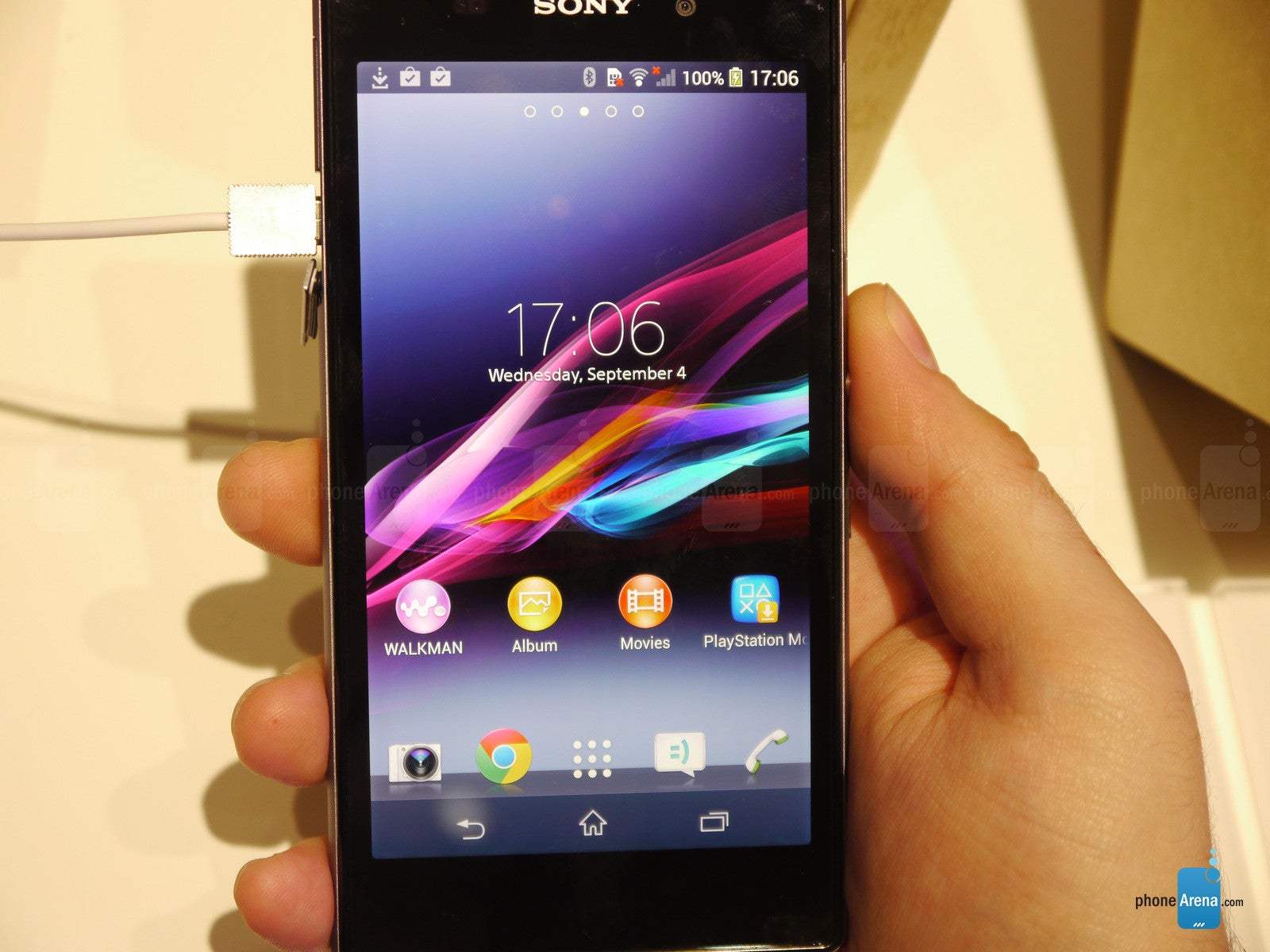 The Sony Xperia Z1 runs Android 4.2.2 with Sony's custom UI on top
There's nothing that interesting when it comes to the Xperia Z1's UI. It's running Android 4.2.2 at this time with Sony's usual custom user interface on top. The UI is by no means bad - it's actually well-polished, but we just don't find it particularly attractive. The interface works in the standard way, while there are a good number of Sony services and apps present to add some additional functionality. You can read more about this UI in our
Sony Xperia Z Ultra Review
. The good thing to report here is that there isn't even a hint of lag with the Z1, which is to be expected with that monster of a chipset it's equipped with. Speaking of which...
Processor and Memory
The Sony Xperia Z1 is armed with the Qualcomm Snapdragon 800 - the latest and greatest chip by the increasingly popular mobile SoC producer. With a quad-core 2.3 GHz processor and the Adreno 330 GPU, there are not many handsets out there who can challenge the level of performance and power the Xperia Z1 offers. The new GPU is said to deliver up to 50% more computing power compared to its already quite powerful predecessor, so it's safe to say that all games and apps will work flawlessly on that 5" Triluminos display.
In terms of internal storage, the Xperia Z1 will arrive in 16 GB and 32 GB flavors, while system memory is 2 GB - more than enough to guarantee smooth performance of the system.
Camera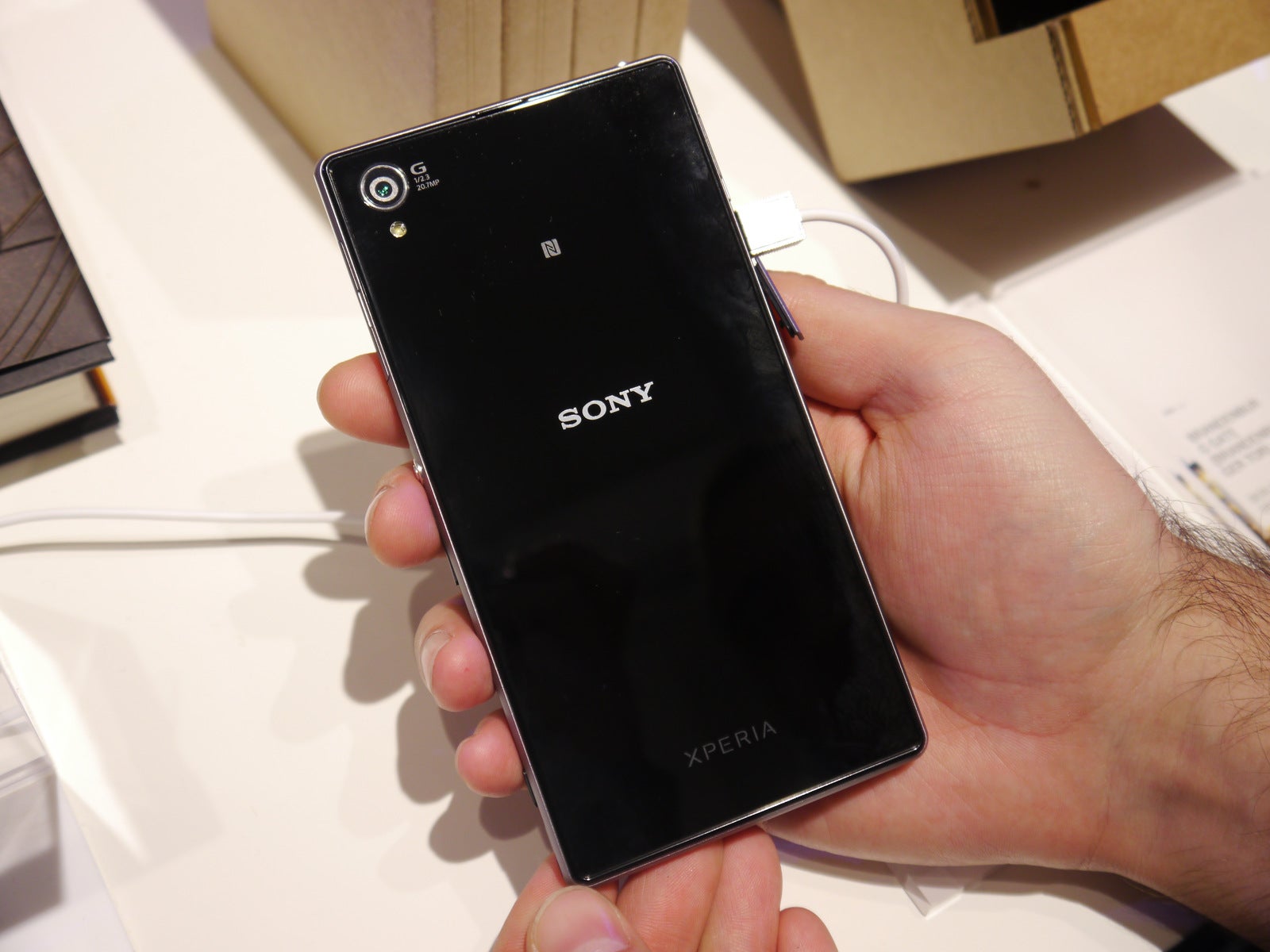 A 20.7MP camera has been equipped on the Sony Xperia Z1
The camera is a key feature of the Sony Xperia Z1. The company has outfitted the device with a 20.7-megapixel 1/2.3" sensor of the Exmor RS variety with an aperture of f/2.0. While this so-called 'G Lens' camera sounds quite impressive on paper, though, we can't be sure yet if it's going to take good images. We mean, they'll surely be good, we just don't know
how
good, and how well they are going to look against the competition. Anyway, all this sensor size and aperture talk should mean one thing - the Z1 should be able to take some pretty good images in low-light conditions, which is weak spot of almost all camera phones these days. We're surely be able to tell you more about the quality of the G Lens camera found in the Xperia Z1 as soon as we have our own review unit. Video is recorded at no higher resolution than 1080p so yeah, no 4K videos yet.
Release Date, Price and Expectations
Announced today, the Sony Xperia Z1 (Honami) is scheduled to go on sale internationally by the end of September - in just about a couple of weeks. Sony hasn't discussed pricing, but it's safe to assume that the Z1 will have a premium price tag - not much different from what other flaghip phones are currently selling for, such as the Galaxy S4 and the HTC One. If Sony manages to score a deal with a US carrier, the Z1 will probably retail for around $199-299 on a two-year contract.
Sony is obviously putting a lot of faith in the Xperia Z1, and we can see why the company believes it has a strong contender on its hands - the Z1 has an appealing, albeit bulky design, all the hardware power to make it future-proof, as well as as camera with great potential. Will it manage to overpower the stiff competition in the form of the LG G2, Samsung Galaxy S4 and the HTC One? We can't be sure about that, but at least, by the looks of it, Sony's offering will be a mighty contender in pretty much every area.