So, do we even care about Bixby?
31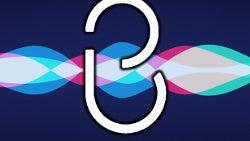 Samsung's decision to include its own (allegedly)
super-smart AI assistant
with the
Galaxy S8
and
S8+
was a bit perplexing. Considering that Google launched the Google Assistant and it's actually available on Sammy's new glass-laden flagships, one can't help but question why the manufacturer would choose to burden the system with a second AI. Not only that, but the assistant in question — named Bixby — has its own hardware button, making sure that you can call upon it no matter what you are currently doing on the phone.
It's pretty safe to say that everyone is a bit skeptical about Bixby's usefulness and whether it's worth whatever resources it will be eating up in the background (not to mention resources spent on development). Smartphone fans, critics, reviewers, and tech heads are all giving it a squinty-eyed look. It doesn't really help that Bixby
won't even be fully functional
when the phone launches — not off to a good start there, and definitely not very confidence-inspiring.
Despite that, what camp are you in? Are you excited about Bixby? Or should Samsung bury it as fast as possible and relocate whatever resources it has over to another department?